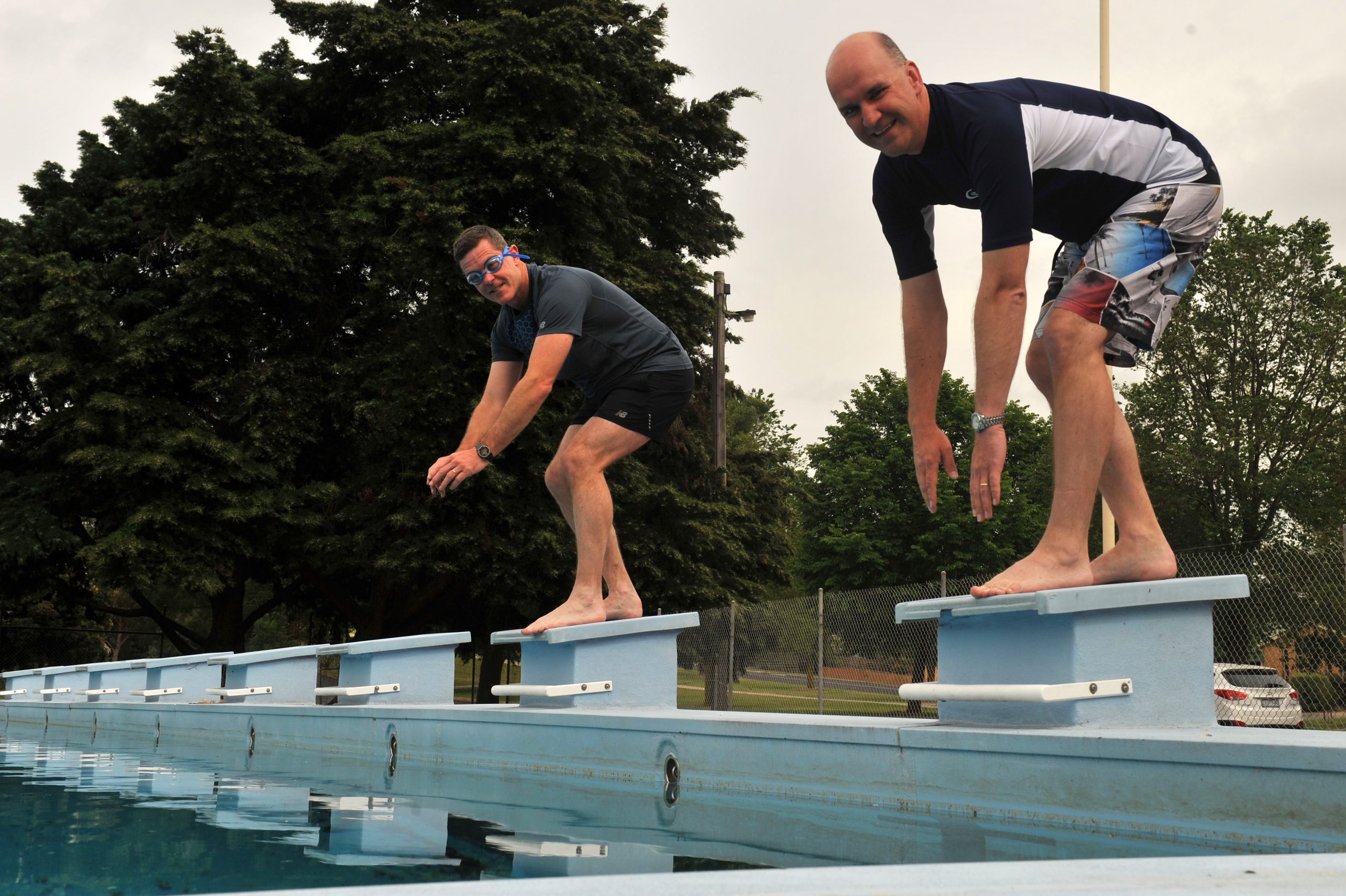 FUNDING for a Gippsland Regional Aquatic Centre in Traralgon has been promised by Member for Morwell Russell Northe if the Coalition is re-elected on 29 November.

The swimming pool complex would include a 50-metre eight-lane indoor pool and a 25m four-lane outdoor pool with a section designed to accommodate rehabilitation health services.
The $9 million Coalition commitment would supplement a $12 million contribution from Latrobe City Council for the project.
If completed, the 50m indoor competition pool would be the only one of its kind in eastern Victoria.
After rallying for upgrades to the existing Traralgon pool for the past few years, and creating a petition a fortnight ago, Traralgon resident Joanne Campbell said it was disappointing there were conditions surrounding the aquatic centre's completion.
"I'm a bit disappointed that it has to be if they're re-elected, I don't know why they can't put it in concrete like some other promises of money," Ms Campbell said.
"I've got about 1000 signatures on my petition so far, I'll still go ahead with it because we don't know what will happen."
Traralgon Swimming Club senior head coach Brian Ford welcomed the announcement, but said it had been a long time coming.
"We're always happy when it's announced, we'd be even more happy if it's done," Mr Ford said.
"A promise is a better than a nothing, better than no comment whatsoever; when you've got promise you've got hope.
"From a community point of view, I think the community has been screaming for it now for about 35 years at least."
The Traralgon Swimming Club – the largest regional club in Victoria – currently trains at Morwell, Churchill and Newborough swimming pools.
"It's not going to stop us training at those venues, but it gives us an opportunity to keep training as well and get more people into swimming and an active lifestyle," Mr Ford said.
Mr Ford said, other than Sale, there were currently no pools suitable in the region to host the annual Gippsland Championships.
"The area needs to be promoted, it's a forgotten area and we've got to have an area there that brings high level sporting championships to the area and we need a facility to do that," he said.