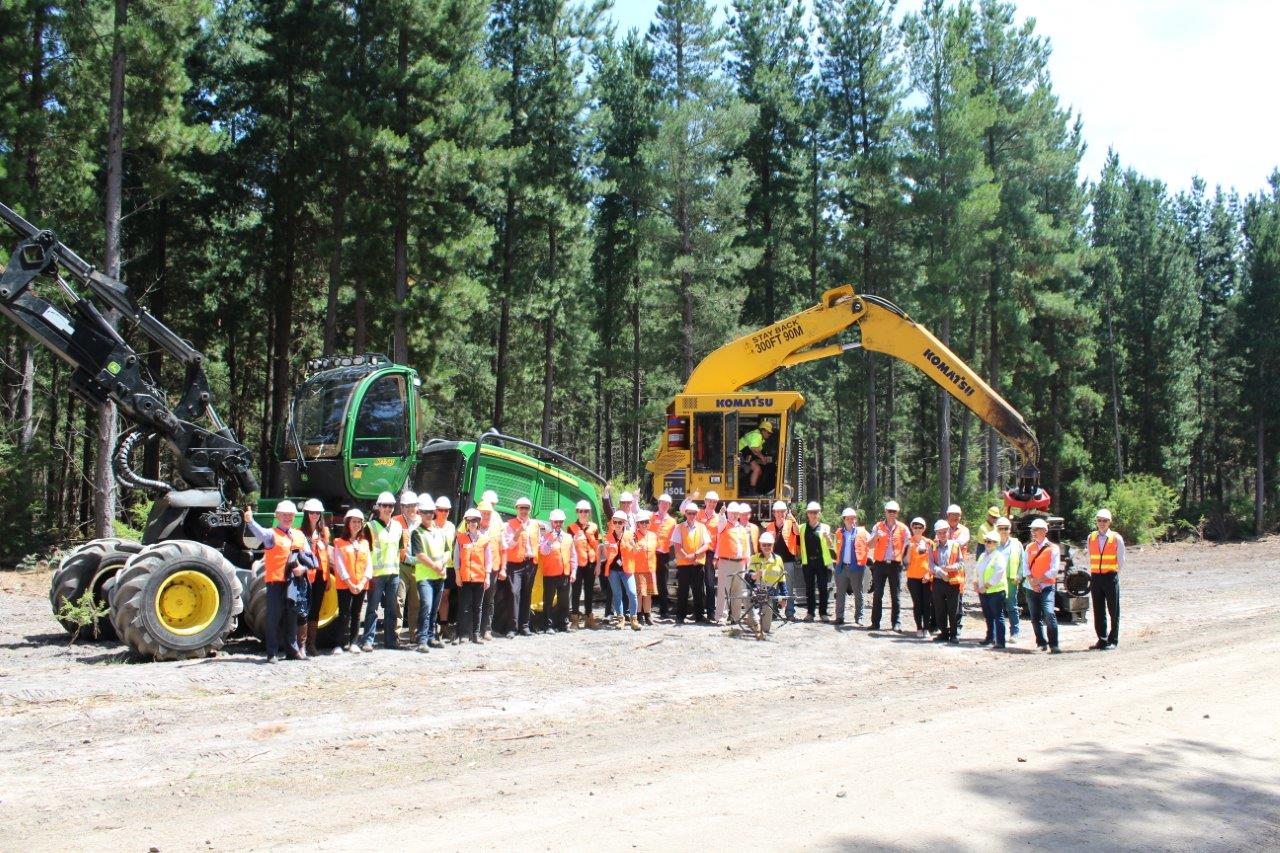 DETAILS of a national timber industry event expected to attract more than 15,000 visitors to the Latrobe Valley in April 2016 were released at the event's launch on Thursday.

AUSTimber2016 will be held every four years bringing experts in wood manufacturing and forestry together with industry stakeholders from across the world.
"What (the event is) looking at is the sustainable production of wood fibre that delivers real environmental and economic advantages," AUSTimber events general manager Laurie Martin said.
The six-day event will include conferences, demonstrations, field trips, a schools program and a house design competition, held at the Traralgon Showgrounds and Hancock Victorian Plantations' site on the Hyland Highway.
Mr Martin said Latrobe City Council's draft Wood Encouragement Policy was a driver behind drawing the event away from its past sites in Mt Gambier and Albury.
"When we're looking for a local government area (to host the event) we want to see that they recognise the value of the industry long term so that the event can be a catalyst for making a real economic change," he said.
"Given that Latrobe City was open to the Wood Encouragement Policy and set about actively investigating it, we couldn't have hoped for a better partner."
When speaking of the benefits of the event, Latrobe City mayor Dale Harriman acknowledged the hard work of councillor Sandy Kam in leading the development of the WEP and bringing the event to Latrobe City.
"This will be the biggest event Latrobe City has hosted… its just massive," Cr Harriman said.
"It will be a huge economic boost to accommodation sites, to cafes, to restaurants, to the transport industries… it's going to be a huge boost to the tourism industry because it's going to put Latrobe City on the map as a destination.
"It's also going to be great for industry, because what it's going to do is expose our local industries and local companies to a world-wide audience."
Mr Martin said council would have a chance to talk about its WEP at a newly introduced conference 'Wood: the intelligent alternative'.
Another new aspect of the event is a 'design and build' competition, in which architects submit designs for an innovative timber house, with the winning home or homes to be built and auctioned during the event.