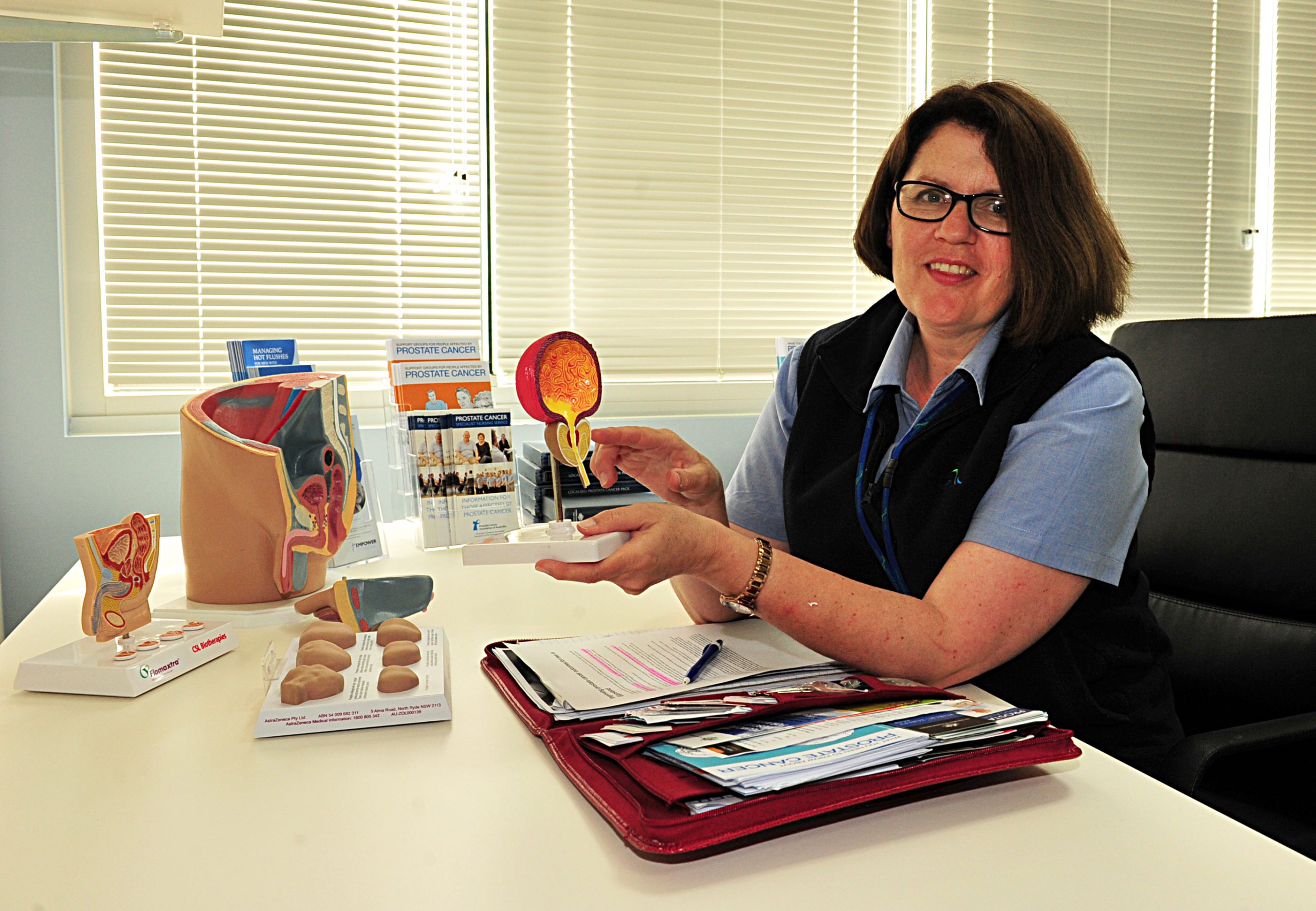 THE provider of a well-used prostate cancer service at Latrobe Regional Hospital has voiced its commitment to continue the program beyond next year.

The funding for the three-year position expires in April and without an agreement or renewed funding prostate cancer nurse Kelly Koschade's future, along with the 11 other nurses across Australia, is in doubt.
For the past two-and-a-half years Ms Koschade has provided patients with vital information, which at times can be hard to find.
Her position at LRH is funded by the Prostate Cancer Foundation of Australia, with money raised from the Movember campaign, which encourages men to grow moustaches for men's health.
PCFA health and education programs director Julie Sykes said she would not make guarantees, but the organisation would try to make the role permanent.
"We're very committed to this program, we're very committed to the position in Latrobe Valley and we're going to be working in partnership with the hospital and the community to try and make this a permanent position in the community," Ms Sykes said.
She said a recently completed evaluation of the program had shown its benefits.
"Our evaluation of the program is that it was really positive and it's shown how the position has become embedded in the hospital and in the community and is working really well," Ms Sykes said.
"We're really impressed with how that worked – Kelly is really well-utilised.
"The busyness of the service is a testament to the effectiveness and that applies beyond the Latrobe Valley."
Last month Ms Koschade had more than 100 appointments and has seen men in all stages of the cancer, from initial diagnosis to late stages of the progressed disease.
Ms Koschade also helped develop educational resources for widespread use.
She said her role varied depending on what stage of cancer the man was experiencing, from providing initial information about the diagnosis, to talking through the symptoms associated with treatment.
"I think being able to have someone in this position, who just deals with prostate cancer means that people can have most of their questions answered," Ms Koschade said.
"I think that prostate cancer as a cancer stream doesn't have a big profile, so for men and their families to have someone to go to is really important."
Ms Koschade said acting as the prostate cancer nurse was the best position she had held and would be disappointed if she could not continue in the role.