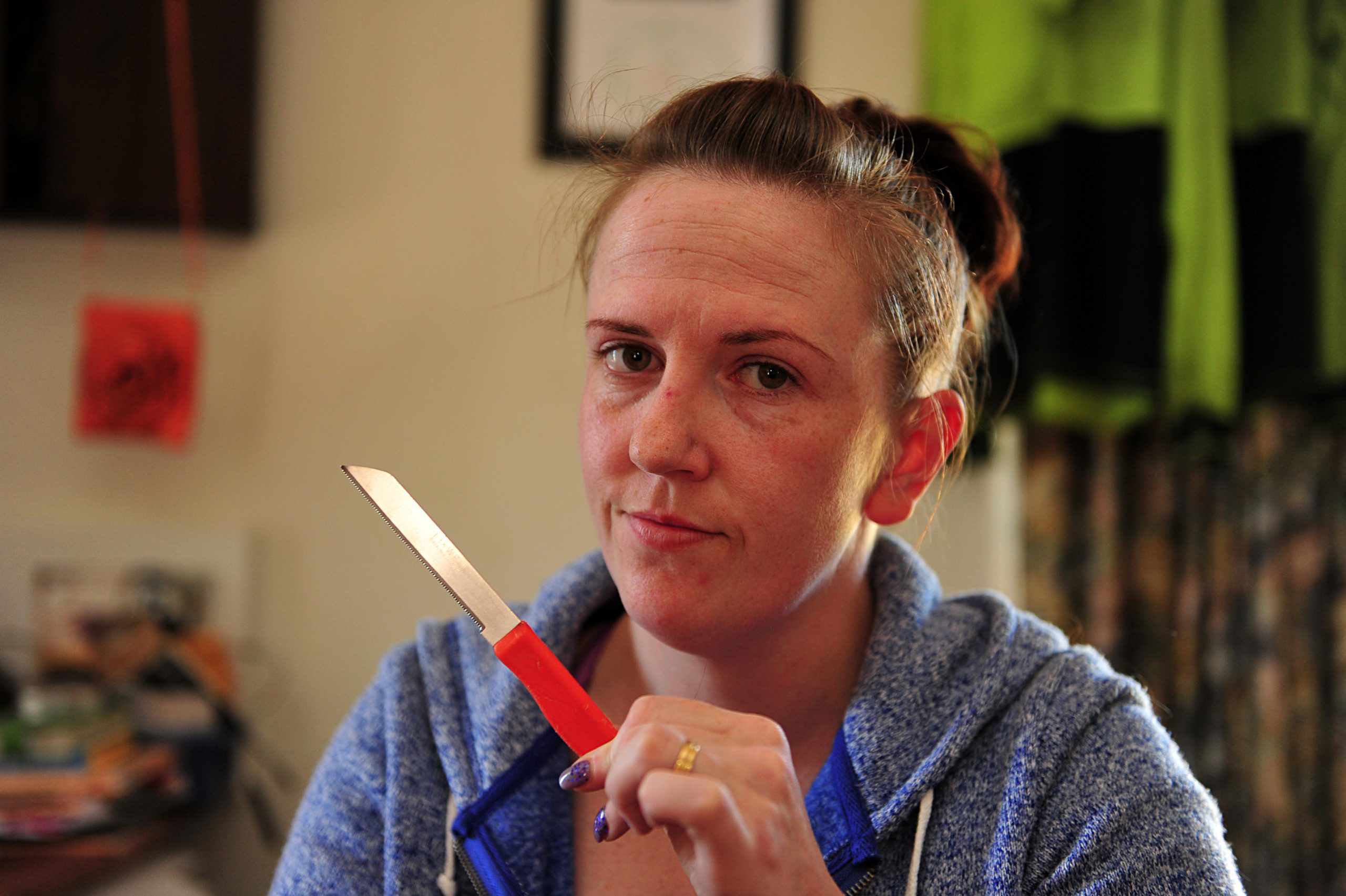 A bite into a sandwich could have proven painful for a Traralgon woman who discovered a knife wrapped up in her Subway order.
Each week, Erin Foster drops her son off at kindergarten and picks up a takeaway Traralgon Subway roll with turkey and salad to put in the fridge for lunch.
Three hours after bringing the package home, Ms Foster picked up part of her foot-long to find a long knife used for slicing the rolls underneath.
"I pulled up one half of the sandwich and the blade was sticking out, I don't think it hit me really for a second," Ms Foster said.
"Lucky it was me and not a child who opened it, who wouldn't have even thought about it.
"Lucky I was sitting down concentrating or else I might have cut my hand open."
Upon thinking how it could have happened, Ms Foster said the person serving her was distracted by things happening in the store.
"She was distracted, the odd thing is the particular lady who served me was probably the best customer service wise at that store and then this happened," Ms Foster said.
After posting a picture of the knife-wielding roll on Facebook, Ms Foster soon received a call from the manager of Moe Subway who she knew and put her in touch with the company's head office.
"The man from head office I spoke to was actually going up there that day, I think he'd been investigating certain complaints, he'd been up the week prior and had observed bad customer service," Ms Foster said.
"The call from the regional manager locally, her phone rapport leaves a bit to be desired really, she was nice but it almost came off a little bit forced."
Ms Foster told The Express that one week on, she had expected to receive some sort of apology, conclusion or compensation for the incident.
When The Express contacted Subway head office in Queensland, communications officer Ben Miles said the matter was under investigation.