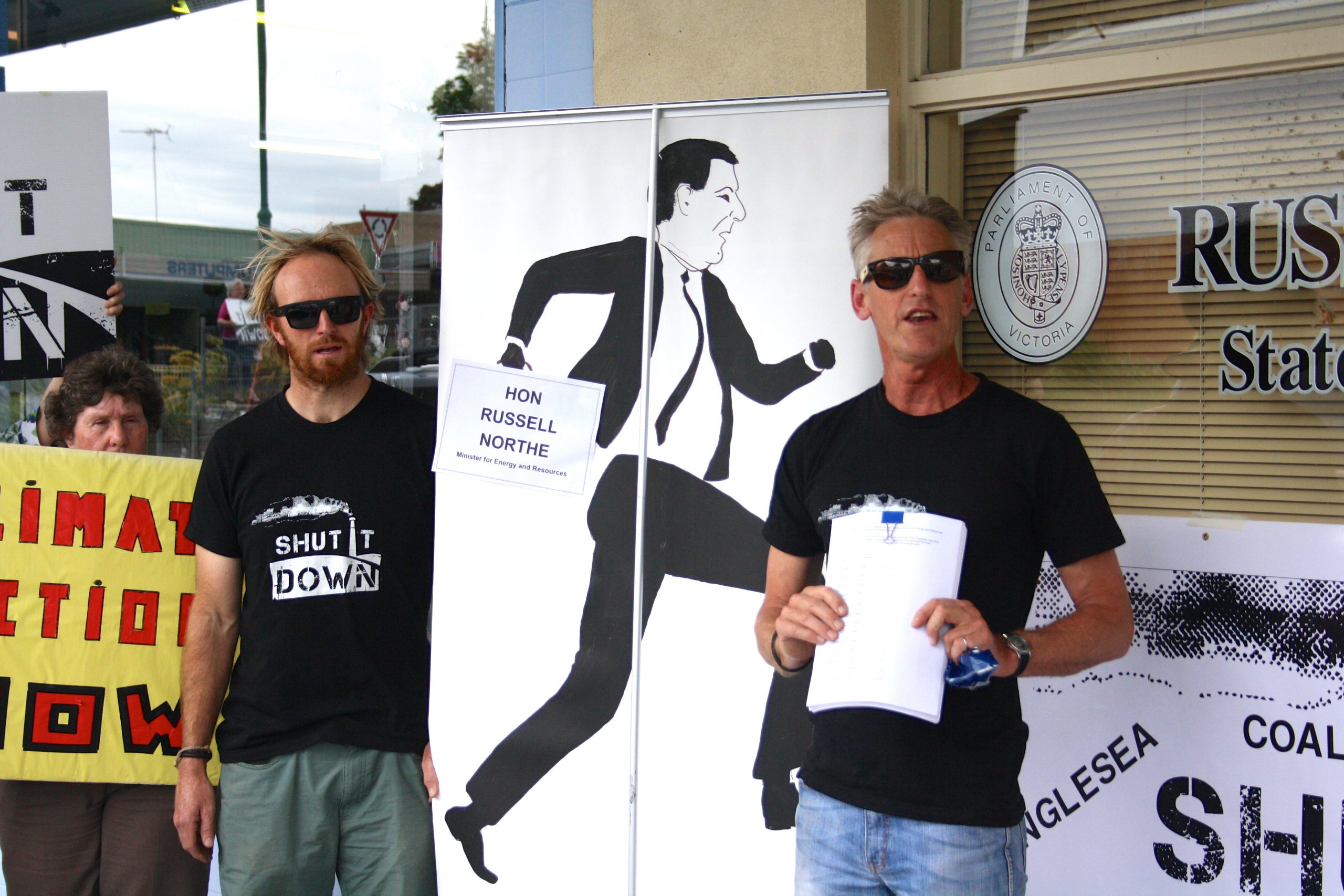 ANGLESEA residents are calling for the closure of Alcoa's power station and coal mine, fearing an event like the Hazelwood mine fire.
The Surf Coast Air Action Group stood side-by-side with Voices of the Valley on Thursday to deliver an 8000 signature petition to Member for Morwell Russell Northe's George Street office.
"We met up with Voices of the Valley principally because of our concern from the Hazelwood mine fire. We have an open cut coal pit in Anglesea and are one of the most fire-prone areas in the country," Surf Coast Air Action Group spokesman Mike Smith said.
"We don't want a similar catastrophe on the Surf Coast."
Mr Smith said the Anglesea power plant and mine had long been at odds with the interests of the people of the Surf Coast.
"With the closure of the Point Henry smelter, this old and highly polluting power station is redundant."
VOTV president Wendy Farmer said the group showed their support not wanting any other community go through what they went through.
"Before the February disaster they probably didn't know that this could happen in the mine, but they need to make it safe," Mrs Farmer said.
Mr Smith claimed Mr Northe did not receive the petition in person after making a request with one of his senior advisors.
A State Government spokesperson said the only invitation Mr Northe received from the Surf Coast Air Action Group was to meet at his ministerial office in Melbourne, where he was not currently based.
"The Surf Coast Action Group were made aware of this and proceeded to pursue Minister Northe at his electorate office without providing details of their intended arrival time or date.
"Minister Northe was attending the Polish Senior Citizens 25-year celebration in Morwell at the time of the Surf Coast Action Group's arrival at his electorate office," the spokesperson said.