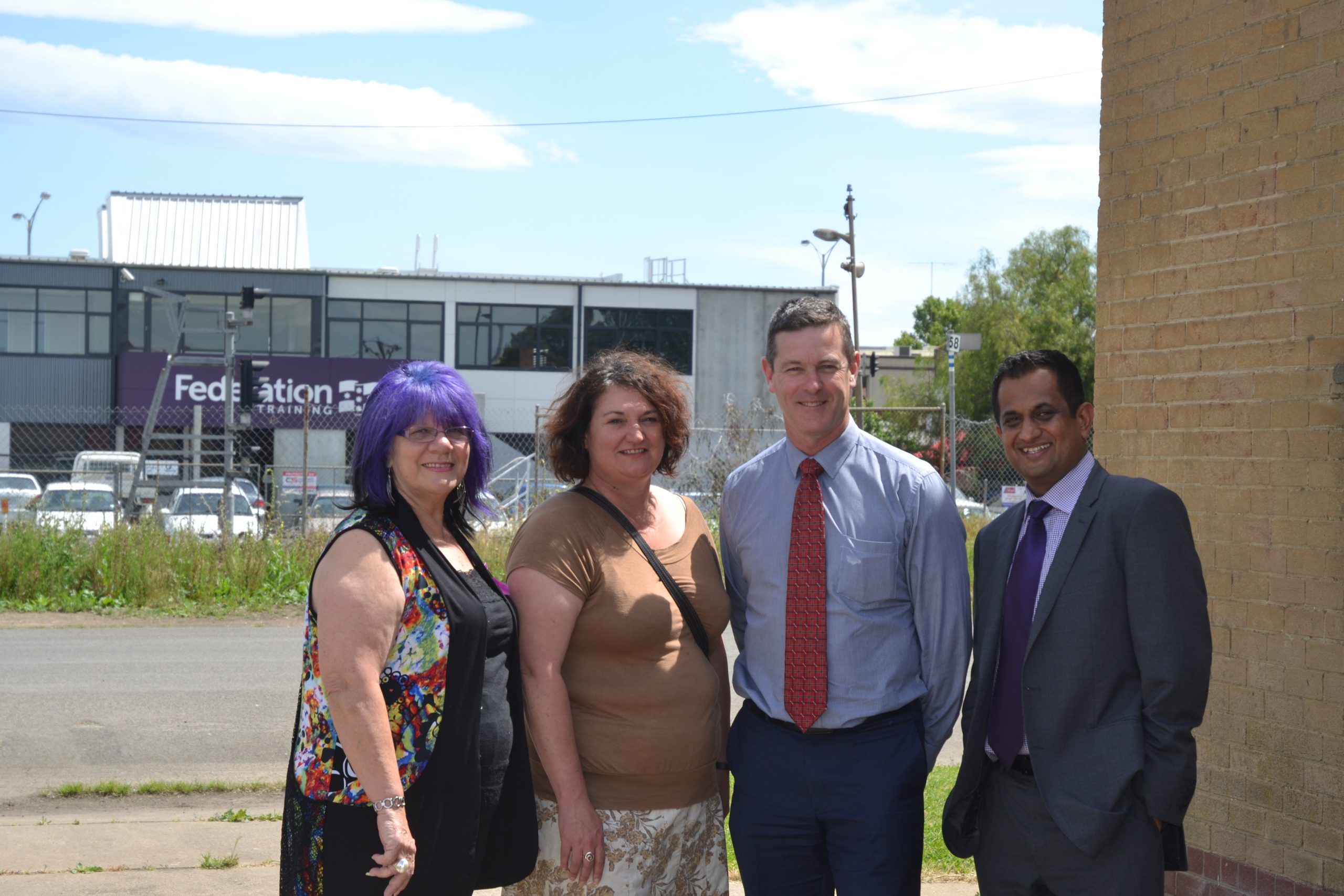 A COMMUNITY-based education program will offer Latrobe Valley students the chance to put their knowledge into practice at Traralgon's Victorian Railway Institute Hall next year.
Federation Training and Traralgon Neighbourhood Learning House announced on Thursday they would jointly offer a Victorian Certificate Applied Learning from February next year.
FedTraining foundation director Brad Beach said it would be the first time the organisation had been able to offer a community-based VCAL, which was a more "hands-on" course equivalent to year 12.
Mr Beach said by partnering with TNLH, students could study their literacy and numeracy in the classrooms of FedTraining's Traralgon campus, then walk across the tracks to put the theory into practice at the VRI Hall.
He said students would be working on various projects while renovating the hall, such as painting, lighting, landscaping and event planning.
VRI Hall project coordinator Joh Lyons said she had learned the program had not been possible before GippsTAFE and AdvanceTAFE merged and was thrilled to approach FedTraining and find them enthusiastic about the project.
"About May this year we got together and looked at how it would happen," Ms Lyons said.
"Which has been awesome because at the neighbourhood house we've got lots of disengaged students from the local secondary schools.
"We've been able to see that there's been a need for an alternative for those students to get their qualifications."
FedTraining VCAL program manager Mark Shelton said the course would also help students develop skills needed to increase their employability.
"It gives our students an opportunity to develop those underpinning skills too – working as a team, leadership, customer service, all of those interpersonal skills that are so important for employability," Mr Shelton said.
FedTraining executive director Pranay Lodhiya said students would be well-linked to FedTraining and other organisations to make it easier to transition into apprenticeships, further training or employment.
Mr Lodhiya said the course was open to any students interested in undertaking the VCAL program and they did not need to be referred, but could directly apply to FedTraining. The course will begin in February. For more information phone Joh Lyons on 0419 568 772 or FedTraining on 1300 133 717.