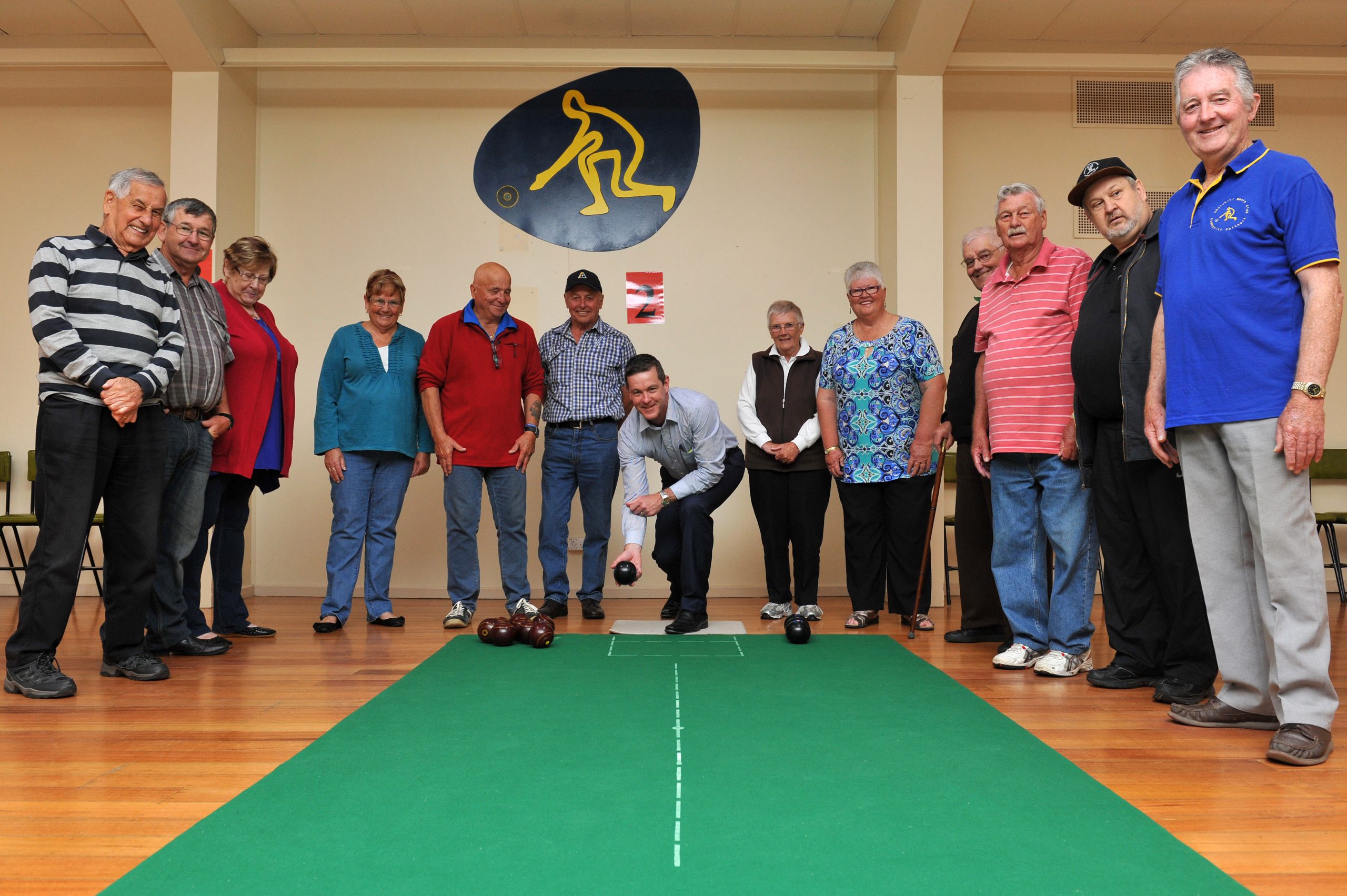 EIGHT community sport and recreation facilities across the Latrobe Valley's smaller towns have been promised more than $450,000 in a hyper-local election commitment.
Member for Morwell Russell Northe today announced a swathe of funding announcements just five days prior to Saturday's State Election.
The following projects have been chosen:
? $150,000 towards the upgrade of cricket club change facilities at Traralgon South Recreation Reserve
? $50,000 towards the revitalisation of the tennis facilities at Yallourn North Recreation Reserve
? $100,000 towards the construction of a synthetic bowling green at Gaskin Park, Churchill
? $20,000 to develop a master plan for sporting and recreation facilities at Cowwarr including the Cowwarr Recreation Reserve
? $30,000 to develop a master plan for the Flynn Hall precinct
? $30,000 to develop a master plan for the Boolarra Recreation Reserve and its facilities
? $40,000 to the redevelopment of the Yallourn Newborough Soccer Club pavilion
? $30,000 towards streetscape works at Glengarry
Mr Northe said he had been in frequent conversations with representative groups in the region's smaller towns over a period of time, and would be thrilled to deliver projects that were community driven.
"It's great that the major towns have had significant announcements and election commitments, but the smaller communities can miss out on spending for community, sport and recreation facilities," Mr Northe said.
Churchill Bowls Club president Bill Brown said Churchill had been waiting 50 years to get a bowling green, with the 50th anniversary of the town in 2015.
The club currently offers carpet bowls, but Mr Brown said a synthetic bowling green was way overdue as the fourth largest town in the Latrobe Valley and 5000 people.
"We have many people past the age where they want to play robust sports and get into something more passive and not so strenuous. It's perceived as a game for old people, but it's also taken off in the age group of 20s and 25 year olds," Mr Brown said.
Boolarra Memorial Park committee of management chairperson John Cargill said the committee had been trying to raise funds for the future development of the park for some time.
"There's a number of community groups and users of the space and what we want to do is come up with a long term plan in the future use of the park and facilities consistent with community needs," Mr Cargill said.
Latrobe City Council councillor Darrell White said the announcements were an obvious recognition of community needs and to this end would assist with the health and wellbeing of the community.