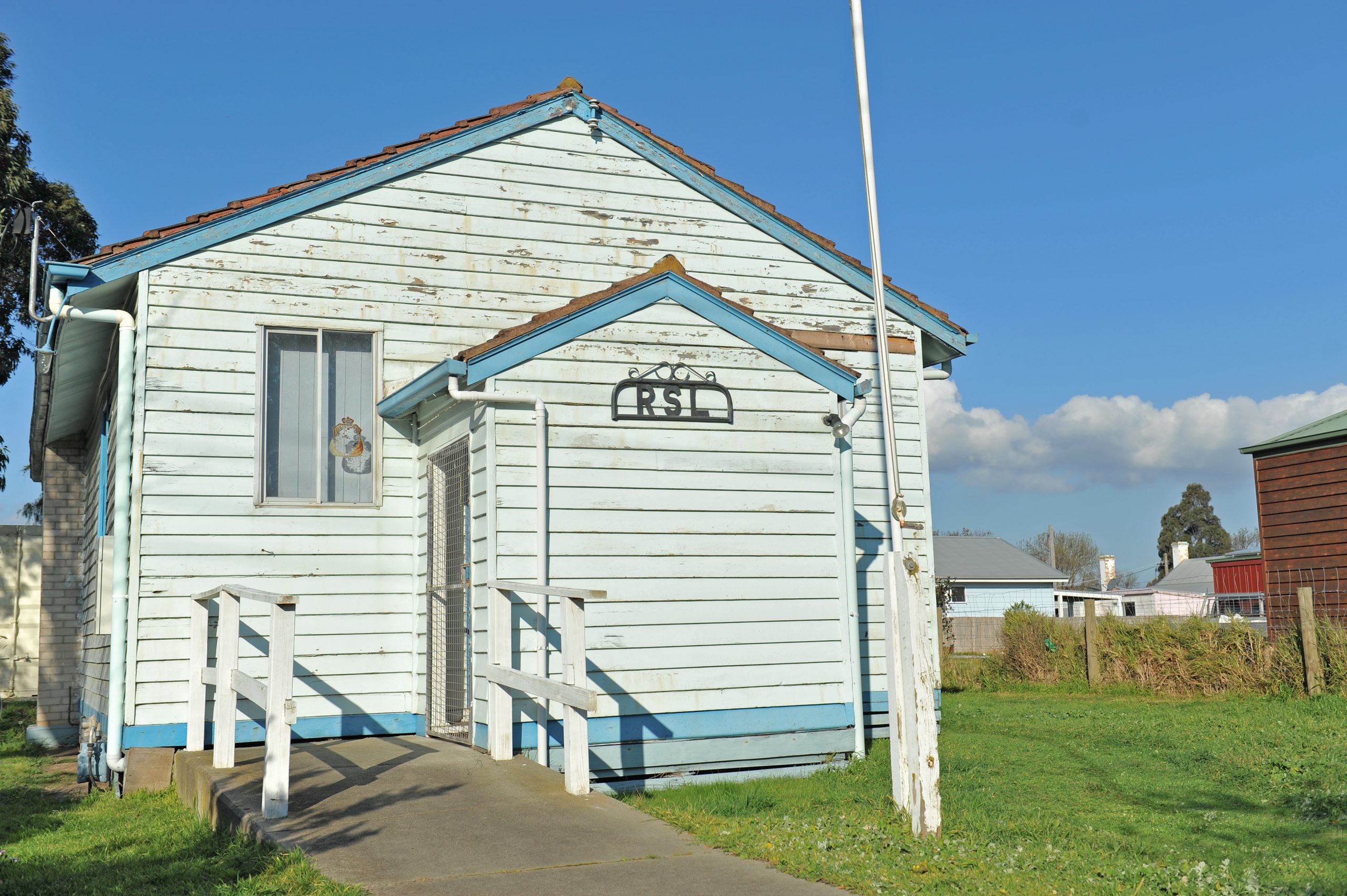 Rosedale RSL members have stopped the sale of their town's RSL hall and will be awarded their sub-branch charter next year.
The sub-branch folded years ago with members and the property absorbed into the Traralgon RSL.
But Traralgon RSL's intention to sell the Duke Street property, concluding "no long-term future" for the building, saw former members rally to save their hall and re-establish membership.
Supporter and Maffra RSL president Lindsay Morton said he received confirmation of the charter on Tuesday in a letter from RSL State Branch chief executive Michael Annett.
Mr Morton showed his support to Rosedale RSL members, signing about 50 members on Maffra's books to be transferred when the charter was awarded.
"It's the outcome we expected… it was pretty hard fought. They gave us a hard time and didn't make it any easier on us, but the hard work was worthwhile and the community of Rosedale need to be congratulated," Mr Morton said.
Rosedale RSL Women's Auxiliary member and 87 year-old Molly Anderson, whose late husband was among the World War II veterans who built the hall, put the success down to "people power".
Ms Anderson said like the town of Bundalaguah, Rosedale had dug its heels in and had not let the little hall go.
"We could have lost a little hall that was a very valuable asset to the place," Ms Anderson said.
"It's a small hall, but it provides everything people need for a small gathering," Ms Anderson said.
"I don't think the young ones fight like the old ones."
The RSL members will hold a meeting on Wednesday, 10 December before the RSL state president presents the charter to the sub-branch in early 2015.