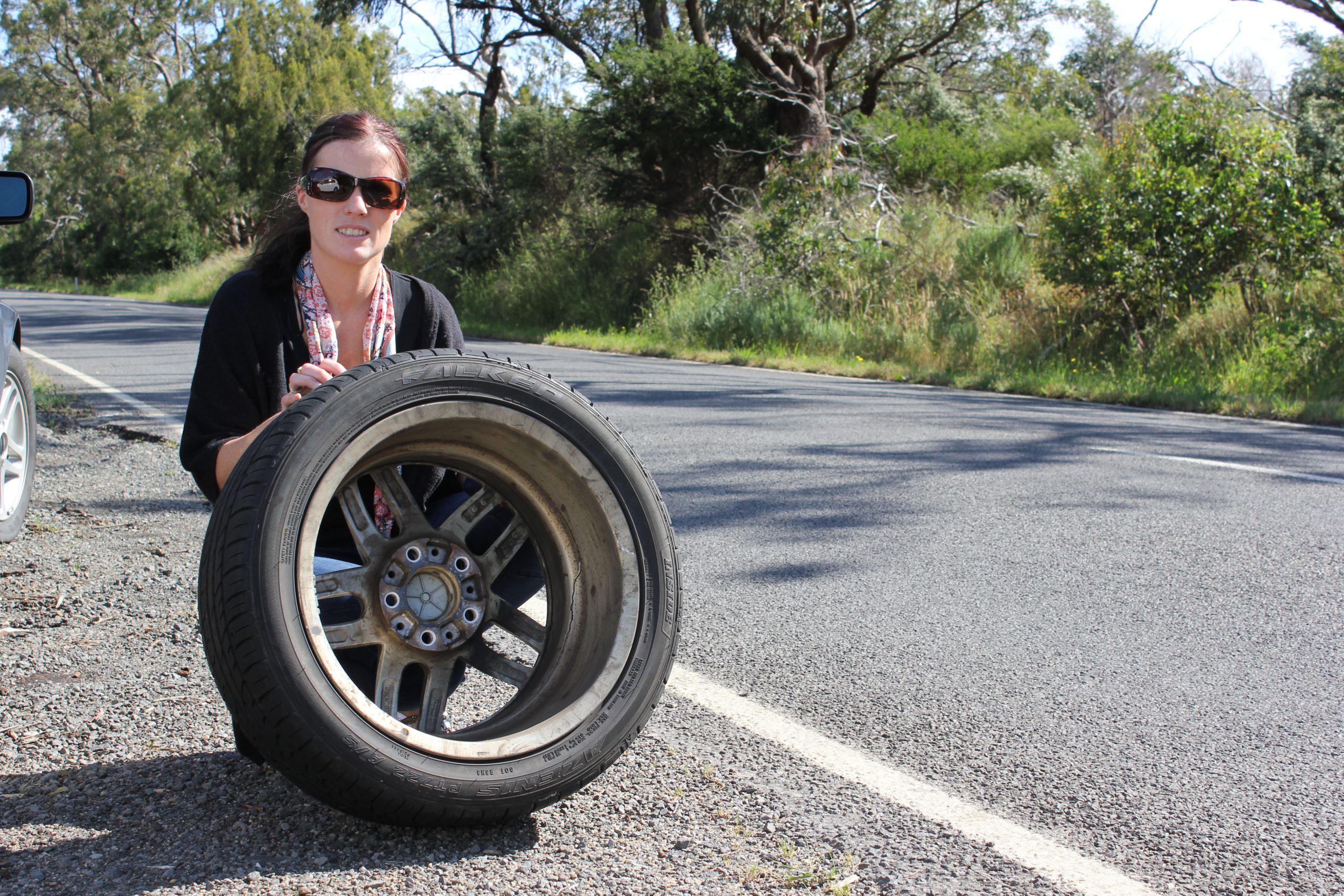 A TYERS woman has raised concerns about the integrity of Latrobe Road after her wheel 'exploded' when it hit a gaping pothole.

On Monday last week, Jenny Van Der Velden was driving north when her left front wheel hit a pothole three kilometres north from the Old Melbourne 'T' intersection.
The wheel exploded on impact and popped off the rim. The driver behind her also lost two of his wheels.
"If it had been a motorcyclist, they would have been killed," Ms Van Der Velden said.
"I had three good wheels that could steer me in the right direction, but for a motorcyclist there's not a chance in hell they could come out of that."
The 34 year-old full-time mother initially questioned if the pothole was in the same location as a large, diagonal crack that appeared along a section of the road between the plantation and the Yallourn mine, forcing a road closure in July this year.
However, she discovered it was in a different portion of the road, and said the pothole had since been repaired by VicRoads.
"I want people to be aware that this road is dangerous," Ms Van Der Velden said.
"It's 100 kilometres (per hour) here, but I only hit the pothole at 80 kilometres and that was the damage."
A VicRoads spokesperson said they were aware of the pothole that formed on Latrobe Road, which was some distance from a site that underwent significant repairs due to cracking earlier this year.
"Potholes form on roads after periods of heavy rain, which was the cause with this pothole on Latrobe Road," the VicRoads spokesperson said.
"VicRoads does not have concerns for the integrity or safety of Latrobe Road and repaired the pothole earlier this week."
Latrobe Valley Police Inspector Dean Thomas said he was not aware of any increase in accidents or damage to vehicles as a result of damage to the road.
"I don't have any concern about the integrity of the road, and the management of the road rests with VicRoads."