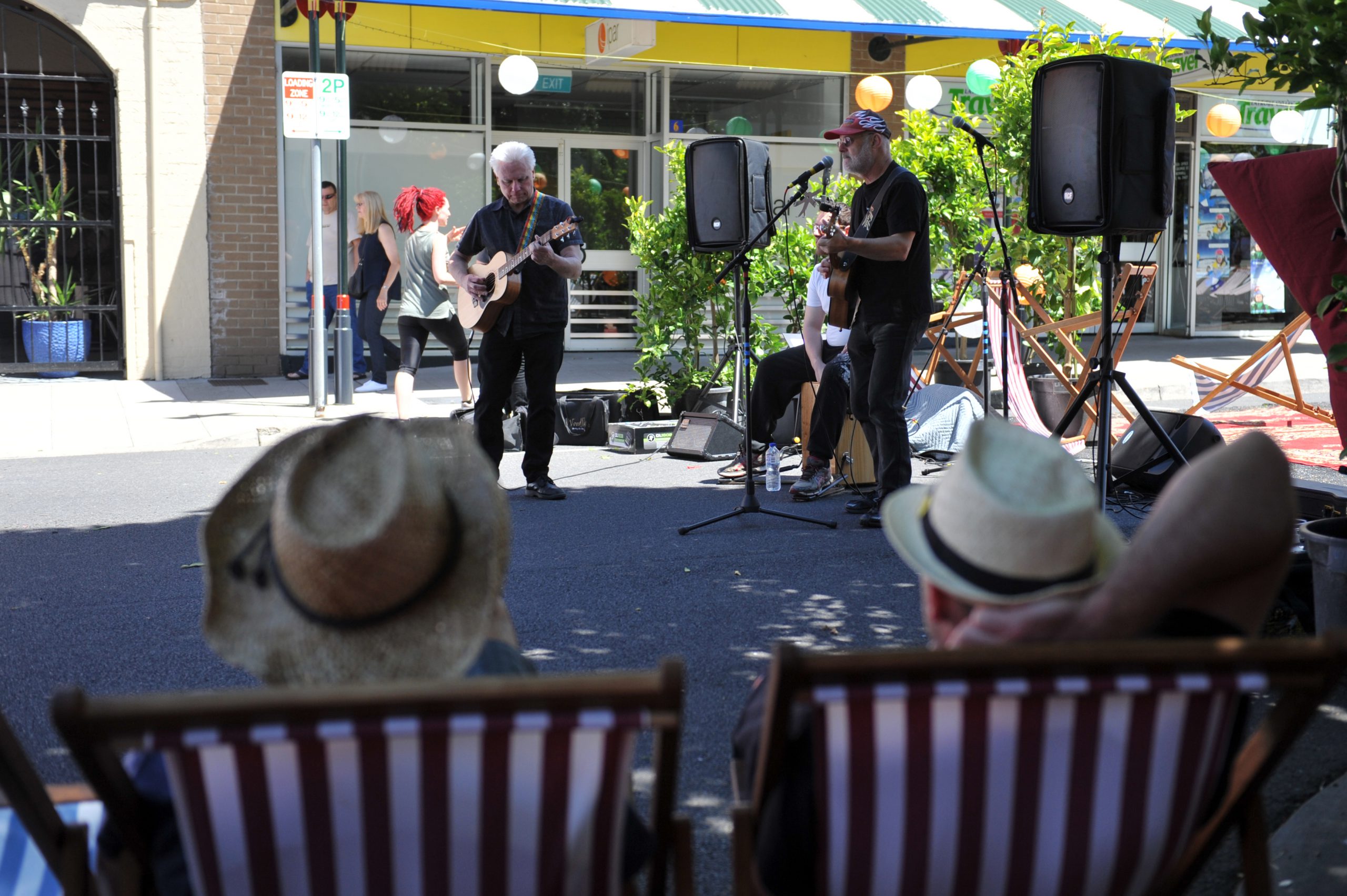 The Spring Sustainability Festival may have concluded for the year, but organisers are reminding the community they can still get involved and brighten up their area.
RMIT's ReActivate: Latrobe Valley program will continue the 'Get Sunflowered' project this weekend, with community members encouraged to lend a hand in planting sunflowers at sites at Traralgon's VRI Hall and Church Street, Morwell.
Planting at sites in Traralgon, Moe and Morwell will follow next week.
RMIT Associate Professor Rosalea Monacella said the team has been busy preparing sites for planting.
"We've been working on them the past two weekends, cutting grass, removing weeds," Associate Professor Monacella said.
"We're hoping people will come on board and help us.
"We've got six sites in total that we're asking for people to help with, but they can also plant them in their front yard."
Meanwhile, Ms Monacella said she received positive feedback about the Spring Sustainability Festival, held on Friday, Saturday and Sunday.
"The feedback that we've got from the residents of Morwell particularly, is that they want more of it, want more happening in the town centre," she said.
Ms Monacella said the Pop Up Park and movie screenings proved popular.
Visitors enjoyed meandering through market stalls on Church and Tarwin streets on Saturday, which also included live music and interactive activities.
The expansion of the festival this year included Art After Dark at Latrobe Regional Gallery, which attracted about 100 people of all ages, who took part in back stage tours, looking at art as well as creating it.
Gallery director David Sequeira said the gallery was happy to partner with ReActivate: Latrobe Valley after the success of the Winter Night Festival.
"We're a big part of this community and when festivals like that happen here we want to be part of it," Mr Sequeira said.
The festival also included the Gippsland Antiques and Collectables Fair and Traralgon and District Agricultural Show, which Ms Monacella said was an attempt at joining forces to create something "significant and sustainable".
"I think it was a busy weekend, so obviously people were dispersed," Associate Professor Monacella said.
"I guess we're trying to highlight there are so many things going on and provide activities and events for the local community."
Associate Professor Monacella and fellow organisers have already turned their attention to next year's winter and spring markets as well as the possibility of a regular farmers' market in Morwell.
"There is a community group we've had discussions with over the past week that are interested in running a regular farmers' market in town," she said.
Associate Professor Monacella said she hoped the market would have only products farmed or sourced within a "50 mile radius", which would support existing producers, but also encourage people within the are to become producers.
Planting will be held at the VRI hall from 2pm to 5pm and continue at the corner of Buckley and Church streets from 2pm to 5pm.
For more information about ReActivate: Latrobe Valley visit www.facebook.com/ReactivateLatrobeValley