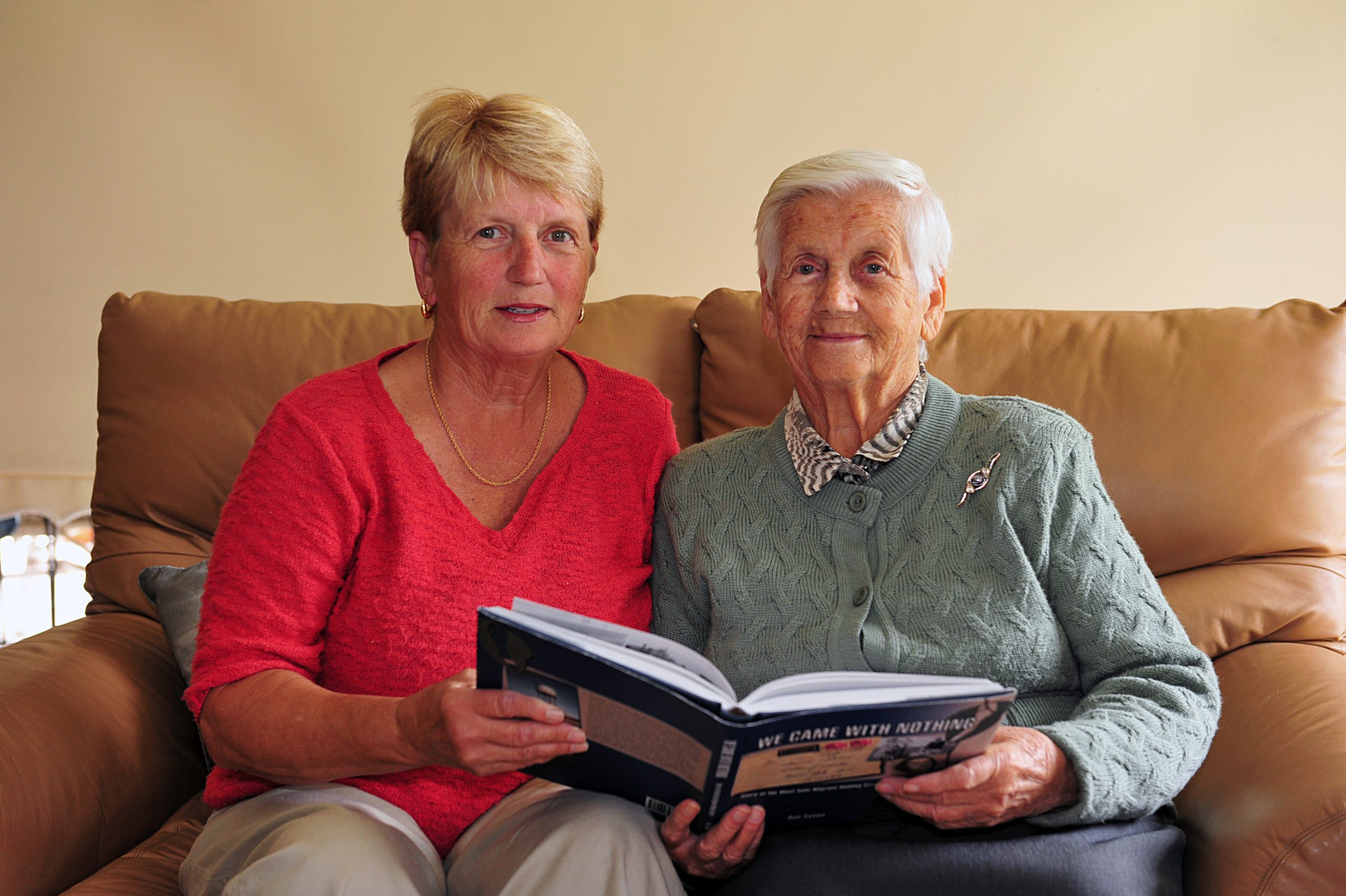 MEMORIES of living at a former air force camp in Sale following World War II still bring tears to Stefania Smalera's eyes.
The 88 year-old war survivor from Poland said it was a hard life living in the barracks with two little children and no relatives for support.
In 1949 the disused Fulham Royal Australian Air Force base was converted into the West Sale Migrant Holding Centre where displaced persons from Europe were bonded to the Australian government for two years in return for their passage.
The women and children remained in the camp while the men worked in various industries across Victoria.
"It was a hard life because my husband worked in Yallourn and I lived by myself with two kids," Ms Smalera, of Morwell, said.
"He came home every fortnight and gave me a few dollars to buy ice cream for the kids. I felt sad."
The barracks were constructed of tin roofs and asphalt floors which Ms Smalera said felt like an inferno during the summer.
Ms Smalera's daughter Henny Teresinski remembers her mum taking her and her brother outside to play under the trees because it was too hot to remain in their room.
There were three single beds in their little room which was separated by paper-thin walls from other rooms.
About 200 families lived in the camp and shared a kitchen, bathroom, toilet, and laundry area.
While migrant families were served food at the camp, mothers had to walk and fetch water using tin buckets to wash their children or do the laundry.
"If you wanted to wash your clothes you had to wake up at 4am," Ms Smalera said.
She said while the war took a lot from her, it also brought her to a new life in Australia.
Ms Smalera said she was only 15 years old when Nazi soldiers took her from her family in Poland and forced her to work at a farm in Germany.
The Nazis had planned to take her father but she took his place so he could look after the family farm.
Ms Smalera, together with her husband and children Joe and Henny, arrived in Australia in 1950 staying in New South Wales before moving to the Sale holding centre the following year.
They lived in the camp for two years and moved to Morwell where Ms Smalera worked at the Australian Paper Mill as her husband was ill.
"She left us with a friend while she worked at the kitchen at the APM. She walked nine kilometres to and from work refusing to take the bus to save money. From work she came home and cooked for us," Ms Teresinski said.
"She's very thankful to Australia for accepting us here. She still would have had a hard time going back to Poland (after World War II) because there was nothing left, everything was burned."