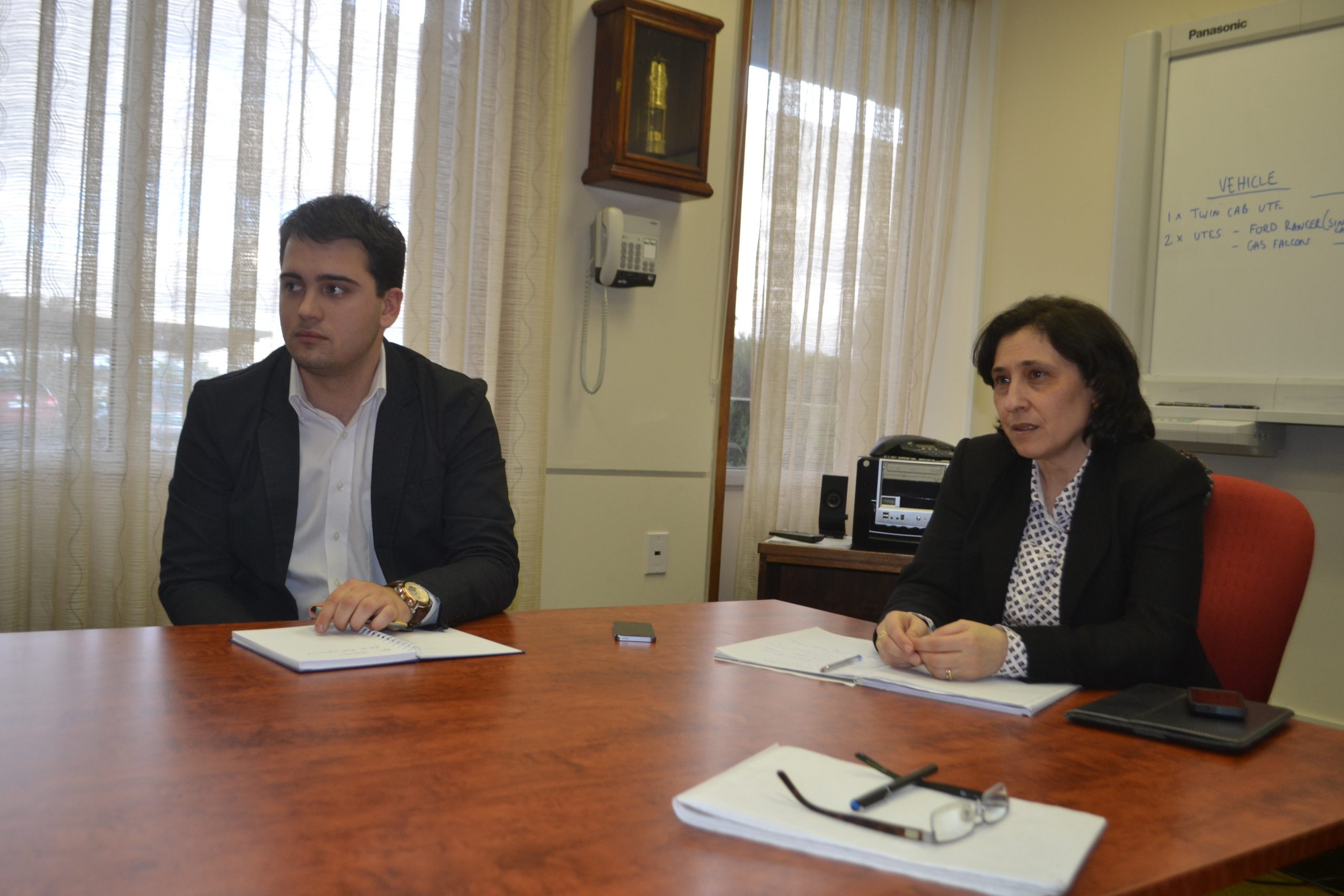 The former Coalition government may have talked up the progress of its controversial coal allocation plan, according to Labor's new energy and mining minister Lily D'Ambrosio.
Based on preliminary information gathered since her appointment to the portfolio last week, Ms D'Ambrosio said there were many questions unanswered surrounding the Coalition's plan to develop new Latrobe Valley coal mines.
"There's been some info ascertained to date that the previous government may have talked up the position they had reached, which is something I would like get to the bottom of very quickly," Ms D'Ambrosio said.
"In short, the government may not have been all that truthful in leading the community to believe there were worked up proposals that were going to deliver any benefits to the community."
The coal allocation plan first emerged in 2011, through which the Coalition announced intentions to begin opening up 13 billion tonnes worth of unallocated brown coal reserves to supply new coal projects.
However the plan suffered successive delays and setbacks, with key milestone dates pushed back on multiple occasions, including an announcement originally scheduled to fall during the state election campaign.
Due to the Hazelwood mine fire's impact on the social licence of brown coal, it is understood the Coalition had pushed its latest allocation announcement back to January 2015.
"We are still yet to review a full detailed briefing, but we need to know how the plan was driven by the previous government and how much it was driven by proponents of the private sector," Ms D'Ambrosio said.
In her first interview with The Express as minister, Ms D'Ambrosio said until more details emerged, she was unprepared to state whether Labor supported the allocation plan or whether it would scrap the process. She assured Labor would form a position on coal allocation after "more information would come to light as the next few weeks go by".
The former government has been approached for comment.
Ms D'Ambrosio's appointment comes after holding the shadow portfolio position for the entirety of Labor's four years in opposition.
After a three-hour departmental briefing on Friday morning, Ms D'Ambrosio said the update "only scratched the surface" of the status of the complex portfolio's affairs.
"There are very different conditions today from when last in government, and during our time in opposition we didn't have that availability of that information," she said.
Having announced Labor's intentions to reopen the Hazelwood Mine Fire Inquiry to further examine options to improve rehabilitation of the Valley's ageing open cut network, she said it was time the community was "brought in" on policy and legislation making in the mining and energy sector.
Ms D'Ambrosio was particularly critical of the "secretive" nature of a review into mine rehabilitation bonds – financial incentives which ensure mines are restored safely – the outcome of which she said would have remained within government departments.
"Labor has a very strong view that communities need input and an important role in how mining and activities and energy more broadly occur within their environment," Ms D'Ambrosio said.
She pointed to Labor's plan to require mine operators to annually report publicly on mine rehabilitation progress as one example of improving transparency in the sector.
"I've been immersed for four years in the energy and resources portfolio, and I believe I have a very firm grasp on key issues in the future of energy and resources," she said.
When asked whether her party would revive its plan to phase out Hazelwood generation units, abolished by the Coalition government when it came into power in 2010, Ms D'Ambrosio said Labor "certainly had no intentions on that front", and opted to steer the discussion towards jobs creation of a range of industries.
"The Valley has seen many players come and go promising the world, so the community has a right to feel very tired, to feel jaded by those fly-by-night ideas of creating investment," she said.
"We are only part way through our departmental briefings, and have requested areas for the department to be proactive in.
"We will need to process that information once we have those full resources available, and that is when those opportunities will make themselves very apparent.
"This is the start for us, and we are not going to waste any single day not preparing ourselves for creating jobs right across the state."