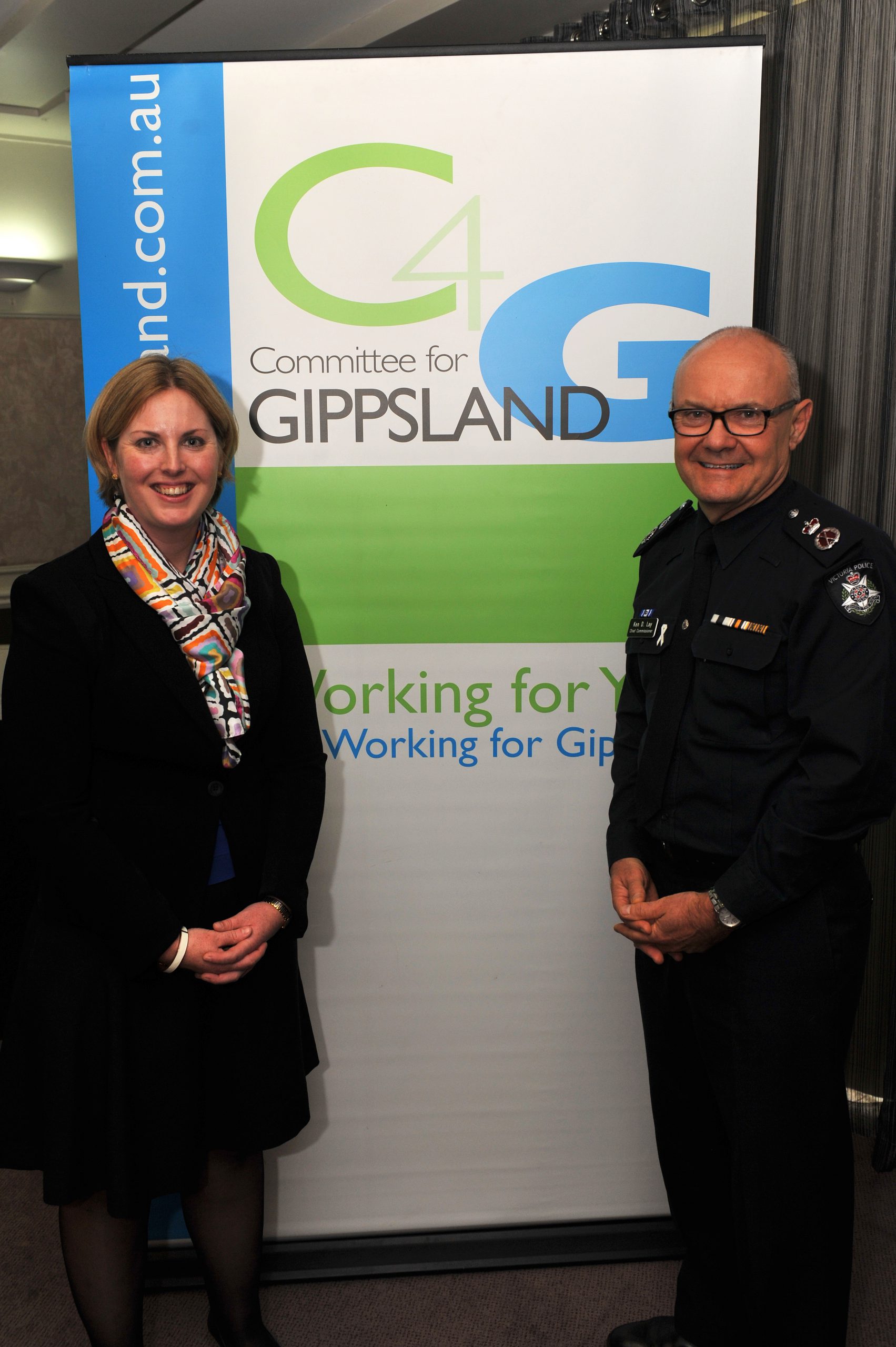 Changing men's attitudes towards women and upholding gender equality in society are the cornerstones of preventing family violence, according to Victoria Police Chief Commissioner Ken Lay.
Invited to speak at a Committee for Gippsland meeting in Traralgon last week, Mr Lay challenged the community to become involved in changing widespread attitudes towards women.
"This is not something Victoria Police arrests can take care of," Mr Lay said.
"We've actually got to change the attitudes about how men treat women, how they understand the causes of violence and their sense of entitlement to assault women.
"There's no doubt that enforcement is a very important part of reducing family violence – so that's charging people, taking them before the courts and holding them accountable.
"But there's this other piece where we've got to get down the other end, we've got to prevent the offending occurring in the first place."
Mr Lay said research clearly showed men's feelings of being entitled to "boss" women around and behave however they pleased worked on a continuum towards family violence.
"We know that in workplaces, in sporting clubs and in families when men understand that women are equal, they treat them equally, they give them equal opportunity at work, all of a sudden you'll see the reductions in family violence," Mr Lay said.
Committee for Gippsland director Mary Aldred said the organisation was committed to addressing the issue of family violence with the help of the community.
"Ken Lay made the point that local leadership matters on this issue. We need community leaders setting the same example as the Chief Commissioner, who stand up and change community attitudes about respecting woman," Ms Aldred said.
"We all need to work together to support the efforts of Victoria Police, White Ribbon and other organisations dedicated to stopping violence against women in our region."