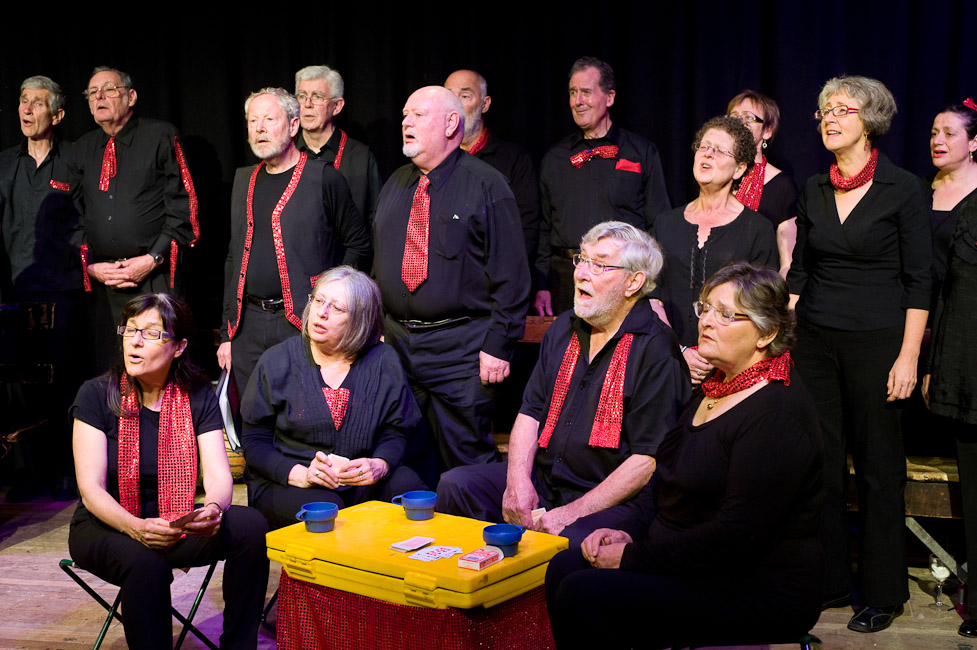 A LOCAL identity's story will feature in an inspiring, funny and moving music theatre show by the Victorian Trade Union Choir at Kernot Hall on Saturday, 13 December.
'I'll Be There' is a series of true stories, matched with songs, collated by playwright Rebecca Lister and performed by the choir, celebrating the power of worker's solidarity.
The show has already sold out seasons at Trades Hall, Melbourne in 2012, at La Mama Theatre, Carlton in 2013 and in East Melbourne earlier this year.
Saturday night's performance is part of a tour of regional Victoria, and is a free event funded by the Bush and Mine Fire Recovery Program. Performance coordinator Susanne Provis said as part of the regional tour, local community members were sought out to share their stories.
In Morwell, a choir member will speak on behalf of Asbestos Council of Victoria chief executive Vicki Hamilton.
The local activist's story is about how her once strong father, who died 14 years after being diagnosed with asbestosis, is remembered at family occasions.
"The story is linked to This Darkened Room, a song written by choir member Mary Caruana for the musical Dust, about Lisa Moran, whose treatment for mesothelioma required her to stay out of the sunlight," Ms Provis said.
"The show itself has a lot of poignant moments like that, but also lots of fun and laughter."
Ms Provis said the performance had further links to the Latrobe Valley, with one of the show's four master of ceremonies born in Morwell.
"Andrea Bunting's parents built a house in Hourigan Road in the late 50s and her father worked as an engineer for the SECV," Ms Provis said.
"They later moved to Germany and then to Melbourne but Andrea remembers making many trips as a child to the brown coal fields.
"Andrea tells her story of joining the choir – and how, being a rebel, she manages to get into trouble over her choir uniform."
Tickets are free and available on the night, but bookings are preferred.
For bookings phone Latrobe Performing Arts box office on 5176 3333.