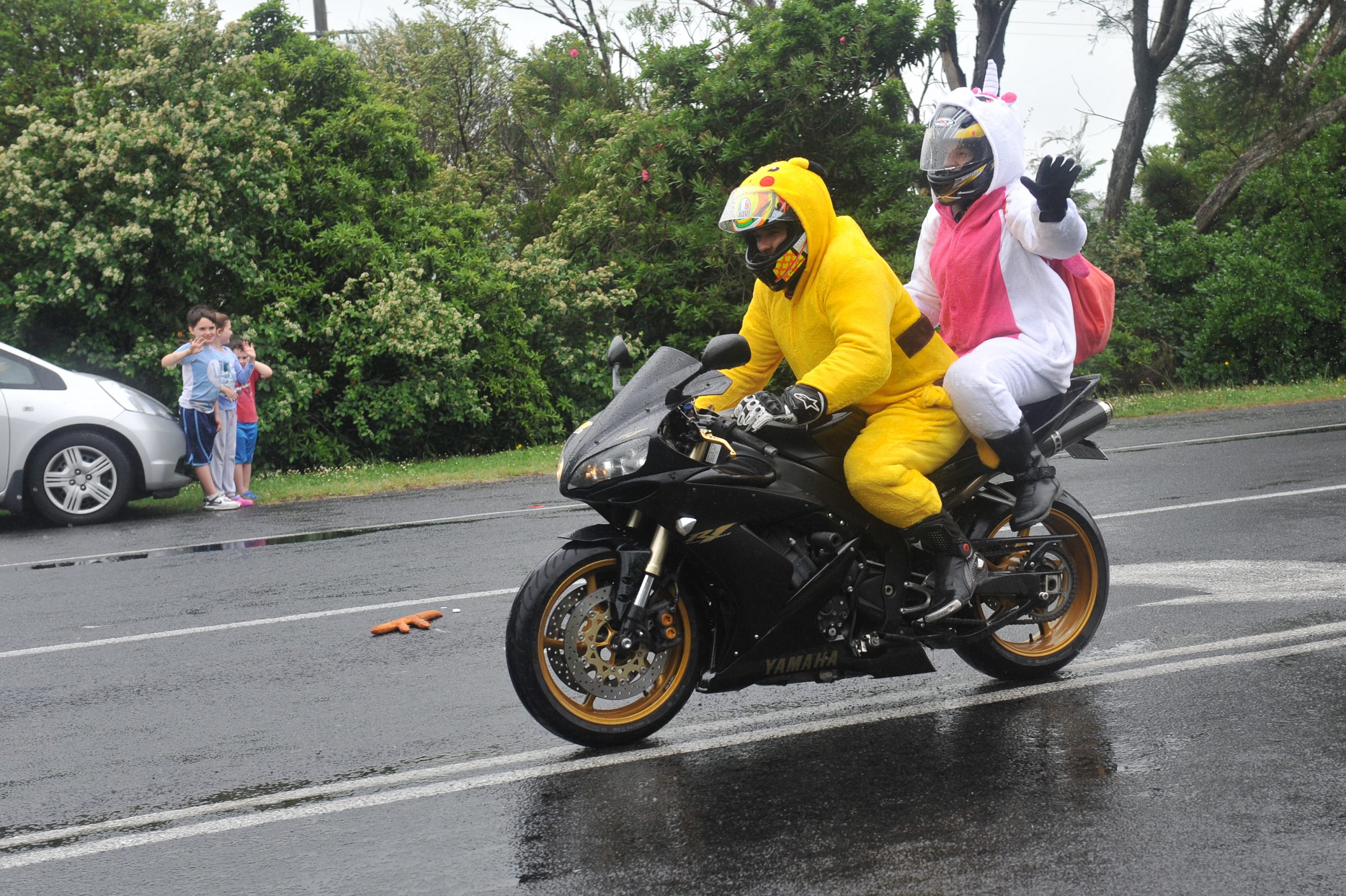 IT is said that Santa Claus uses a sleigh to deliver Christmas gifts, but in the Latrobe Valley he opts for a motorcycle.
For the 15th year running, a parade of red-suited and white-bearded men revved through Traralgon, Morwell and Moe for the Annual Gippsland Motorcyclist Christmas Toy Run on Saturday.
Rain did not dampen the Christmas spirit, with Toy Run organiser Alf Vella overwhelmed by the show of support.
"People could have stayed home, but they didn't, they came out. They braved the torrential rain to give presents for families in need at Christmas time," Mr Vella said.
The 280-motorcycle procession through the towns to collect toys for children less fortunate began at the Traralgon Kay Street Gardens, before finishing at Old Gippstown in Moe, where the toys and canned food donations were distributed to the Salvation Army and St Vincent de Paul Society.
"The parade of bikes is the icing on the cake of six months of hard work and fundraising," Mr Vella said.
Mr Vella said the motorcyclist groups had also sought donations from old age homes, primary schools, and power stations.
He said toys collected amounted to $54,900
The Latrobe City Council 2014 Australia Day 'Event of the Year' awardee said the event was inspired by the Melbourne Toy Run.
"We used to take the toys down there, but someone said 'Why don't you do that in the Latrobe Valley?' We started our own Gippsland Motorcyclist Toy Run and we keep getting bigger lists of people," Mr Vella said.
"A lot of people can't afford to give pressies for our kids and there's an ongoing need there if someone is prepared to do it."
Mr Vella wished to thank Victoria Police and the Ulysses Club for their support, controlling intersections and manning traffic lights for the motorcycle procession.