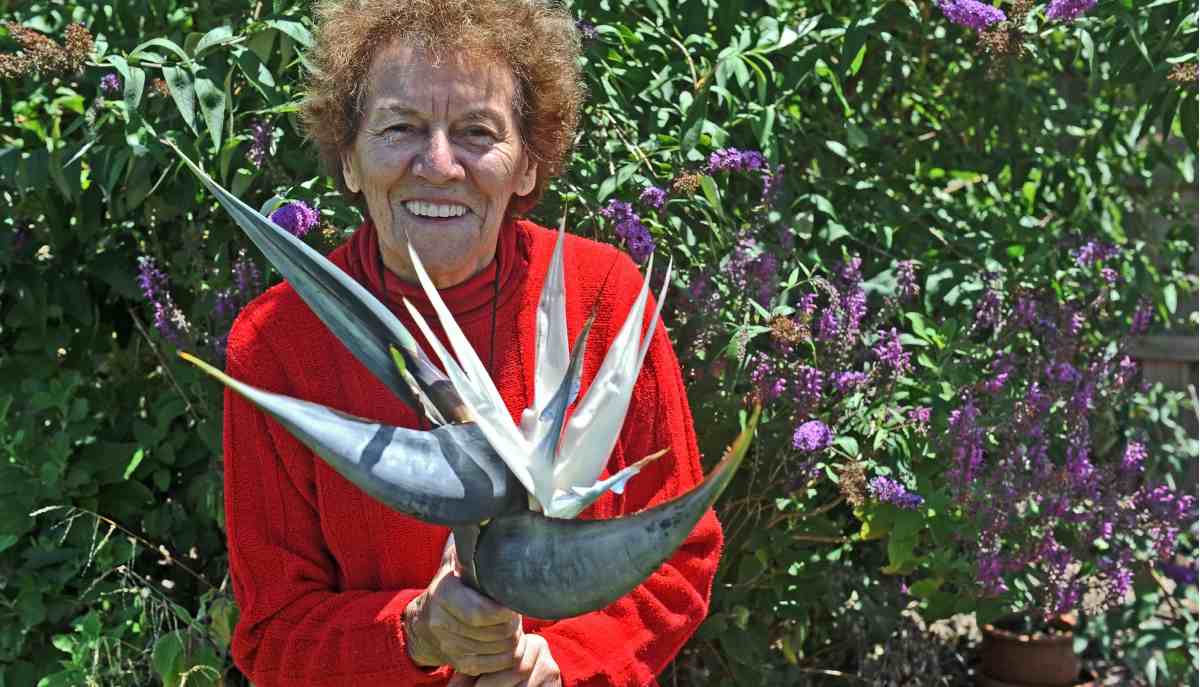 AFTER more than 20 years with not so much as a bud, a Traralgon woman was surprised to find a shrub given to her had finally flowered.
Making one of her weekly visits to her house to check her garden, Glenwood Assisted Living resident Hazel McPherson could not believe her eyes when she saw a white flower protruding from the large plant which she had previously been unable to identify.
The rock hard, woody stem weighing about three kilograms had become home to pale blue and white long petals.
Presumed to be a Strelitzia Nicolai, more commonly known as the White Bird of Paradise, Ms McPherson told The Express all the hard work she had put in gardening over the years may have just paid off.
"A Chinese friend gave that to me not long after I had this head injury, 20 years or something ago, it was only very small," Ms McPherson said.
"I've worked hard all my life and it's more than 20 years now since I had this brain injury and I couldn't walk or talk or eat or anything and it's been a long hard road.
"But I've made it haven't I? And I'm very fortunate and my life has consisted of gardening."
No longer able to keep all of her plants, Ms McPherson reflected on the array of greenery she used to have.
"I had a lovely garden out here – trees and shrubs and what have you," Ms McPherson said.
"All out the front I had shrubs and annuals and perennials and I had a couple of big trees here you could sit under in the summer time. It was my life."