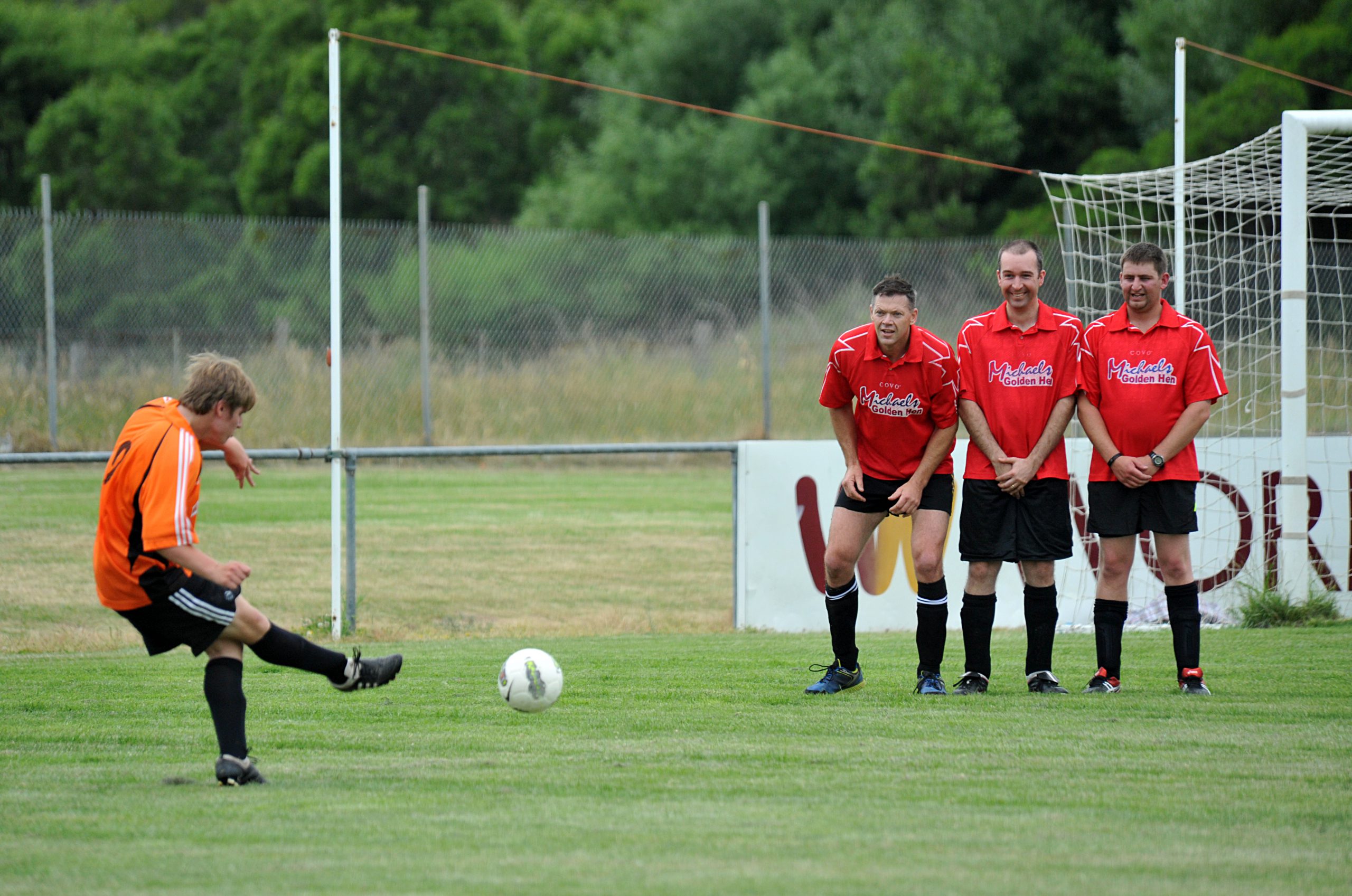 IT was far from Manchester United, but yesterday police and the Koorie community stood as men united against violence toward women in a friendly soccer match at Fortuna.
Staged on the 16th and final day of White Ribbon Day action, coinciding with Human Rights Day, the match between the boys in blue and local indigenous people was a showcase of silky skills and occasional spills.

Police, sourced from Warragul, Baw Baw, Moe, Traralgon and Morwell, reluctantly blockaded free kicks as human walls but generally directed traffic toward the Koorie goal in an 11-4 triumph.

While one-sided on the park the message off the ground was spoken with a shared voice by both communities, who turned out in force to support the event.

"It's trying to take a joint stand between the police and the koorie community to say no to family violence, just as a representation of the wider community as well," Acting superintendent of police Mark Langhorn said.

Domestic violence affects one in three women worldwide, and the Latrobe Valley experiences some of the highest rates per capita in Victoria.

Acting superintendent Langhorn said engaging the Koorie community was an opportunity to increase awareness of the issue locally.

"What we do find with the Koorie community is it's under-represented, under-reported, so we're trying to increase that confidence in reporting family violence, and engage Koorie men to say no to violence against women," he said.

Aboriginal community representative Mark Dodd said local Koorie domestic violence was being addressed by an action group established as part of the Budjeri Napan committee.

Dodd said the soccer match served a dual purpose.

"It's an opportunity to promote healthier living, especially promoting anti-violence against women," he said.

"It's a great opportunity for relationship building between the aboriginal community the wider community and also the police to help promote the message of White Ribbon."

The winning police team was presented a trophy by Member for Morwell Russell Northe.

Leading Senior Constable Brett Godden said there were plans to hold the day again in future, exploring other sports such as twenty20 cricket or touch football.