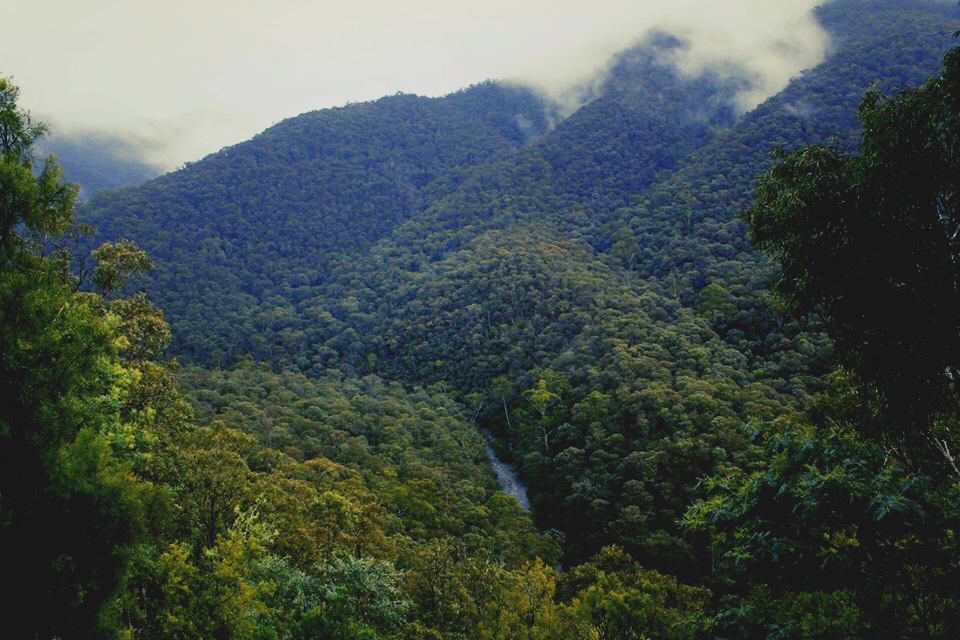 THE country's key forestry union has challenged environmentalists to "get serious" about job security at the Maryvale Mill if they want to succeed in their push to create a new national park in the central highlands.

Construction Forestry Mining and Energy Union national secretary Michael O'Connor said the ongoing push for the Great Forests National Park would not receive critical government support until a realistic plan to source replacement wood fibre for Maryvale's paper production was developed.
"There are clearly a large number of people who are advocating for the creation of the park, but they need to consider how to do that in way that is not going to undermine important regional economies like the Latrobe Valley," Mr O'Connor said.
Lobbying to convert 525,000 hectares of native forest in the central highlands region into a national park stretching from Kinglake to Mt Baw Baw intensified during the state election campaign, attracting high-profile broadcaster David Attenborough and primate expert Jane Goodall.
However, the proposed area features substantial logging coups managed by VicForests, a government subsidised entity which supplies the Maryvale Mill with wood pulp which fails to meet sawmill production quality standards.
While the policy was being discussed among Labor party ranks, political support for the project fell through after intervention from the CFMEU, voicing concerns about the impact on jobs at Maryvale Mill, according to reports in The Age newspaper.
With the Victorian Greens successfully installing two lower house candidates at the state election, the party has committed to continue the push for the park's establishment over the next four years under Labor.
Greens member for Melbourne Ellen Sandell said establishment of the GFNP would create an economic boost to regional Victoria through increased tourism and the fast tracking Maryvale Mill's reliance on plantation timber.
"If we opened up these forests to more tourism instead of supporting the loss-making native forest logging industry, the local economy would benefit hugely," Ms Sandell said.
While Mr O'Connor acknowledged past activism successes of the Greens and the wider environmental movement, he said he was certain the state government would put Gippsland's job security priorities first.
"I'm sure our new Labor government will be a pro-job government, and we know we already have a lot of support from the Coalition, so quite frankly the Greens are not going to get any traction until they show it can be done in a way which protects those Maryvale workers," Mr O'Connor said.
"They have these one liners about sourcing wood from plantations and alternative resources, but rather than have two lines in a media release they need to properly engage with industry and government to work on a proper transition proposal here."
Australian Paper did not respond to questions before going to print.
The company is currently implementing its Future Fibre Policy, which will see its reliance on plantation sourced wood fibre increase from 63 to 85 per cent over the coming decade.