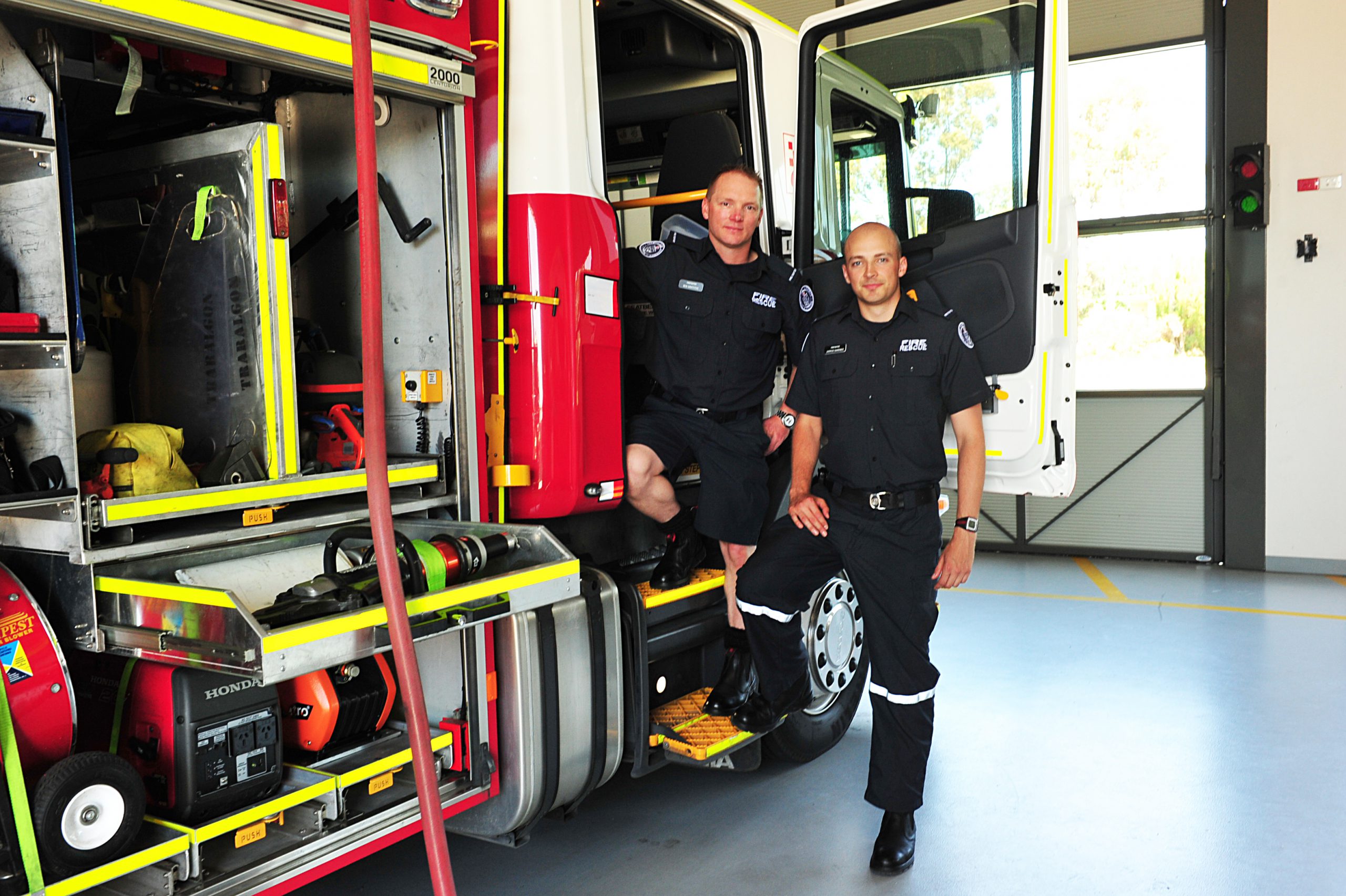 Two fresh-out-of-training career fire fighters joined the ranks of Traralgon's brigade this week.
With 30 years of volunteer firefighting experience between them, Jarrod Gardner and Ben Griffiths are looking forward to getting on the ground and helping residents of the Latrobe Valley.
Full-time fire response will be a change of pace for Mr Griffiths, who was a primary school teacher in Dromana for the past 18 years.
Mr Gardner, who resides in Pakenham, has been working at CFA headquarters on projects stemming from the 2009 Bushfires Royal Commission, and said he was excited to undertake the practical side of the job again.
Both firefighters told The Express environmental conditions would be different in Latrobe Valley compared to the Mornington Peninsula and outer suburbs of Melbourne.
"I'm used to a coastal environment, it will be different," Mr Griffiths said.
"There's an afternoon sea breeze which cools things down and changes directions on things.
"There are a lot more risks associated with industries and things here than what I'm used to; there's the mines, an airport, a major hospital and things like that."
Ready to immerse themselves in the community, Mr Griffiths said the pace of jobs in the Valley gave a greater chance for the brigade to connect with residents.
However, Mr Griffiths said the chance to connect with the community could also pose a challenge.
"The fact that the whole nature of what emergency services is based around – dealing with people in that worst moment – sometimes that involves seeing people when the trauma associated with situations is there," Mr Griffiths said.
"So managing that amongst ourselves and dealing with trauma and those experiences, I guess that as an emergency services worker is the hardest part, your training gets you through everything else."
Both rookies also echoed the challenge of geographical distance between fire risks as an anticipated experience.
"Other areas we've (serviced) don't have the geographical distance between their risks, they may have a housefire that might go into a bit of bush, but that will only be a small piece of land," Mr Griffiths said.
"Whereas here, if you have a fire in a bush you've got a lot of bush and a lot of houses and a greater distance between things."
Both fire fighters said Traralgon was a great place to begin their careers and offered many opportunities.