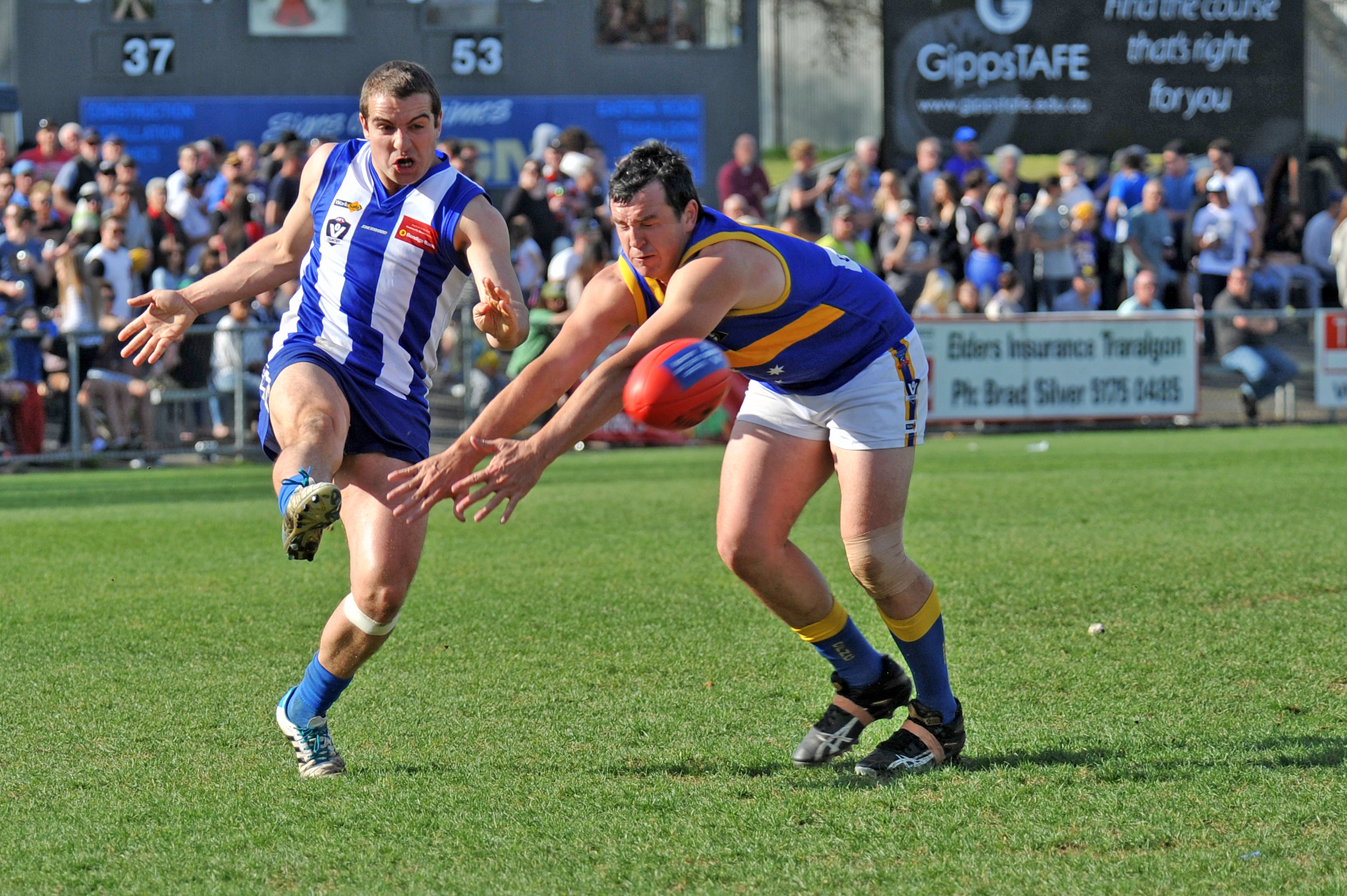 FOOTBALL
By SAMUEL DARROCH
GIPPSLAND is one of the leading contributors to booming participation rates in Aussie Rules football state-wide.
Victorian participation exceeded all expectations in 2014, climbing nine per cent to 290,998 with the country contingent breaking the 100,000 mark for the first time according to the 2014 AFL Victoria census.
In our patch a total of 13,149 players took to the field across senior, junior, Auskick and girls divisions, up from 11,803 in 2013 and 10,783 in 2012.
AFL Victoria general manager Steven Reaper said the overall growth illustrated the success of the restructure of football governance and the establishment of region commissions as recommended in the 2011 Review of Football in Country Victoria.
"To post record figures in such a competitive market is testament to the hard work of our employees around the state and the estimated 78,000 volunteers that drive NAB Auskick, school, junior and senior football in the community," Reaper said.
The introduction of AFL Gippsland, which now boasts four regional development managers, has been a driving force behind local growth.
AFL Gippsland region manager Travis Switzer said the numbers were encouraging, but there was still work to be done, particularly in the rapidly expanding south and west Gippsland regions.
"We've got to capitalise on that growth as well and make sure we're in the marketplace, and we've got people and kids involved in football," he said.
"We'd like to see more schools engaging with us so we still think there's a bit of work to do in that space.
"The other challenge for us is transitioning these junior kids and Auskickers into club football… and then transitioning into senior footy… the numbers are great but we still have lots of work to do."
There was a 41 per cent jump in female participation state wide with 193 dedicated female teams, 48 of them new in 2014, and 27 dedicated female competitions now in operation.
Since the introduction of the Gippsland Youth Girls League, the region has seen female participation steadily rise from 34 players in 2012 to 56 last year and reach 90 this year.
AFL Gippsland, along with AFL Victoria female development manager Chyloe Kurdas, has been pushing to expand the four-team competition next season, and anticipates 2015 will see exponential growth.
"What we really want to do is solidify the youth league first and hopefully have more teams in that competition this year, then hopefully we can lead to an open age competition one day in Gippsland which I think would be great," Switzer said.
Pending the success of future girls' competitions, Switzer said there may be scope to develop an open age representative side to compete in metropolitan leagues.