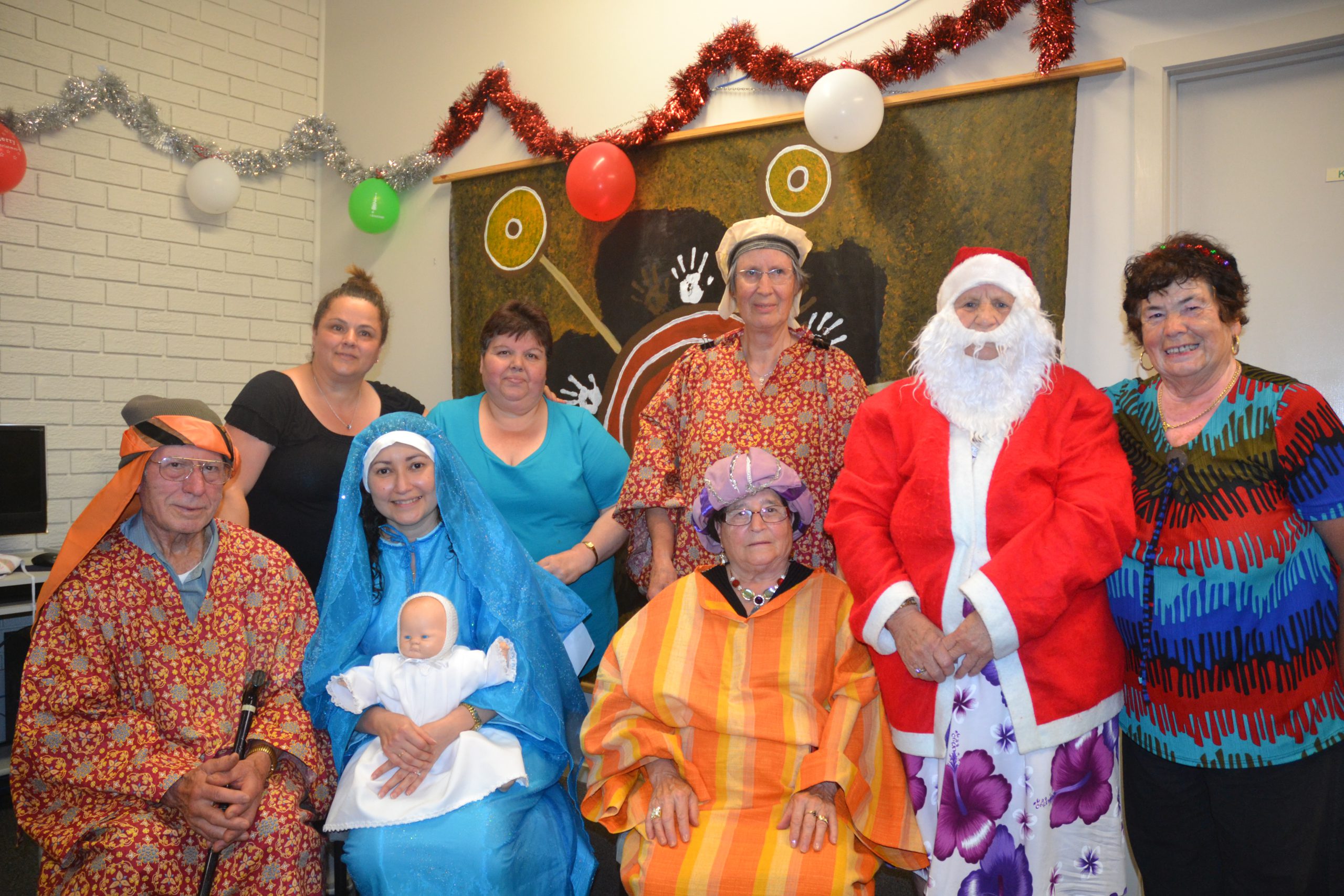 Members of the multicultural community have held their Christmas parties this week combining Australian and their native countries' ways of celebrating the holidays.
They sang carols, presented the nativity scene, and danced to their native music.
Rosa Shirato reminisced of the "drunken turkey" that she and her family used to feast on during Christmas in Ecuador.
The turkey, a must-have at every Ecuadorian family's table on Christmas Day, is encouraged to drink red wine to add flavour before being cooked.
The bird is prepared two days before Christmas and sent to a baker on Christmas Eve with other turkeys waiting to be roasted in time for each family's midnight feast.
"Christmas in Ecuador is a very special day," Ms Shirato, who is married to an Italian and lives in Erica, said.
The former teacher said she missed the Ecuadorian way of celebrating Christmas where her family attended midnight mass and opened gifts the next day.
"It is difficult to do that anymore. I just try to reminisce Christmas in Ecuador," she said.
Autrian-born Ingrid Vukelic said she had maintained her country's Christmas traditions and passed them on to her children and grandchildren.
"I celebrate it here the same as we do in Austria. I stuck with my tradition," she said.
Ms Vukelic, who came to Australia in 1960, said celebrations began on Christmas Eve with a fish dinner and opening of presents. They also attend a midnight mass.
For Betty Matthews, maintaining Filipino Christmas traditions is her way of connecting with her roots.
"We're still maintaining our tradition though we are not in the Philippines, like singing Christmas songs and exchanging gifts just to remind us that we are Filipinos," she said.
Ms Matthews, who came to Australia 30 years ago, said she missed other Filipino traditions like the nine-day dawn masses, Christmas Eve dinner, the hanging of colourful lanterns, and the "big feast where anyone in the neighbourhood can just join".
The only Christian nation in Southeast Asia, the Philippines has the longest Christmas celebration in the world which start in September and end the first week of January.
It is also a time when the country's dollar reserves take a leap as Filipinos in different parts of the world send money home.
Ms Matthews said the Filipino community in the Valley also celebrated the new year, organising a dance in Moe.