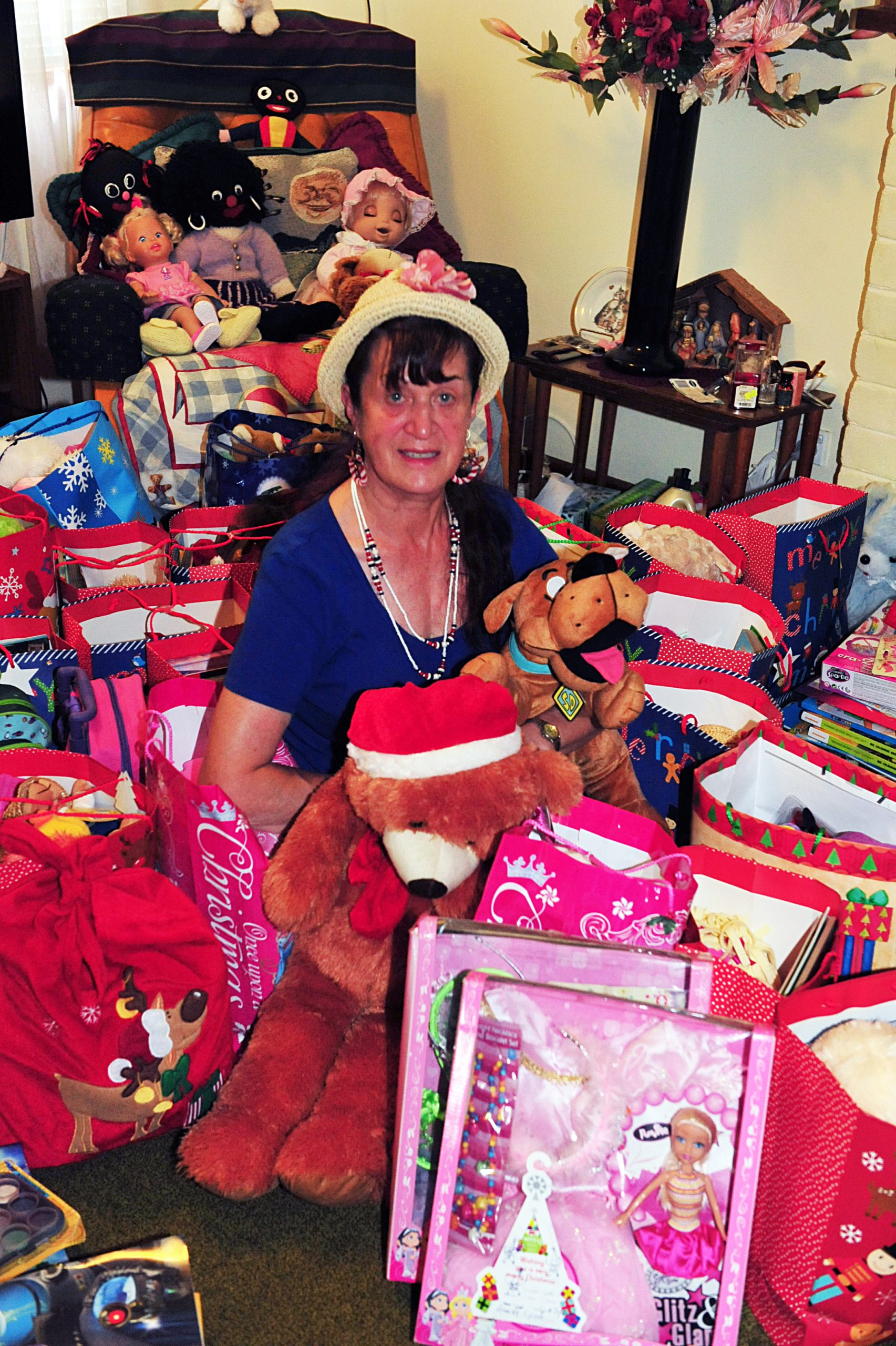 A Morwell pensioner is proving you don't have to be wealthy to give to those less fortunate this Christmas.
Lynda Gillet hopes that someone can help her deliver about 30 bags filled with gifts to the Kmart Wishing Tree in Moe, so the Salvation Army can distribute them to local children.
This is the fifth year the 69 year-old has been putting together bags of toys, colouring books, crayons, puzzles, dolls and other items to donate to those who would otherwise miss out on Christmas presents.
"I like doing it. I get joy out of giving," Ms Gillet said.
"My policy is when you give, you learn to love and when you love, you learn to give."
Ms Gillet said she could afford to buy the presents by hunting for bargains and gradually collecting items when they are on sale throughout the year.
"I'm not a rich woman, but I get by," she said.
"I don't need fancy things."
Ms Gillet said she had donated to international children's charities in the past and liked to imagine the excitement the recipients would feel as they pulled the presents from the bags.
If you can help Ms Gillet deliver the presents to Kmart in Moe phone 5134 4794.