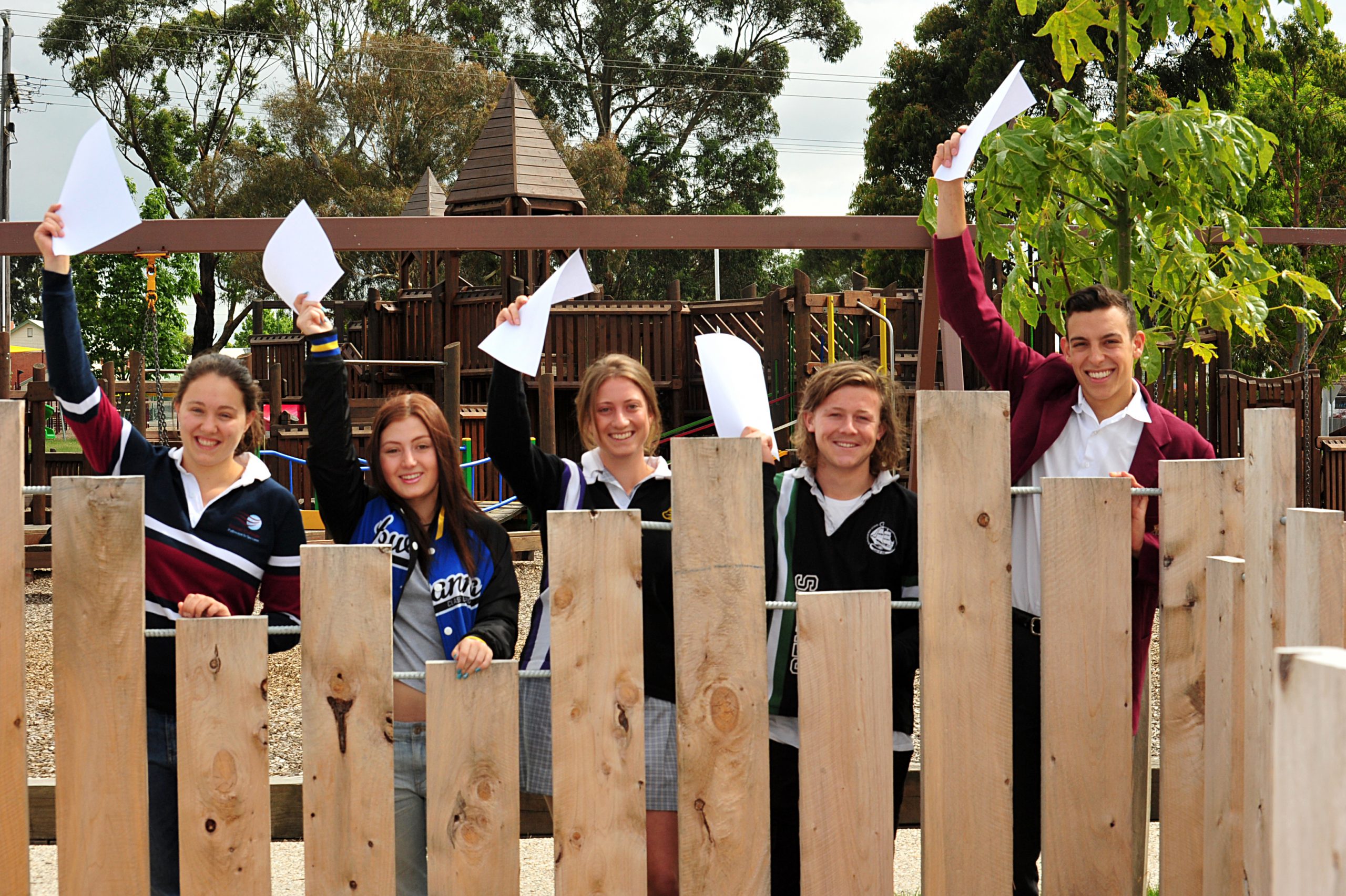 The many hours Latrobe Valley year 12 students spent studying this year were justified when Australian Tertiary Admission Rank scores were released on Monday.

Students learned if the score they achieved was high enough to study at their chosen university.
For others it marked the completion of their Victorian Certificate of Education or Applied Learning which would lead them to apprenticeships, employment or TAFE study.
Kurnai College principal Geoff Block said while his school's results represented an improvement on last year in terms of ATAR scores, staff and students were equally happy with the achievements of VCAL students.
"ATAR is not the defining number in your life and (students) just need to keep in mind what their overall goals are, whether their ATAR gets them there or by a different route," Mr Block said.
"Many VCAL students were successful in getting apprenticeships – that's life defining for them."
Similarly, Mirboo North Secondary College reported most of its nine VCAL students had already found employment.
Flinders Christian Community College campus principal Julian Van Tienen said the school received its best results in recent years, which he attributed to the hard work of staff and students.
Latrobe Valley students also excelled at St Paul's Anglican Grammar School in Warragul.
Meagan McKelvie from Yarragon received a 98.35, closely followed by Trafalgar's Ashley Klemke on 98.
Yinnar's Dane Hicks, Hazelwood North's Tori Tennant and Traralgon's Annie Kamphuis all received scores of more than 95.
Support is available for students who may be disappointed with their results and all students have until noon on 22 December to change their university and TAFE preferences.
Students can phone the post results enquiry service on 1800 653 080.
Not pictured is Amee McLachlin from Traralgon College who received an ATAR of 84.15.