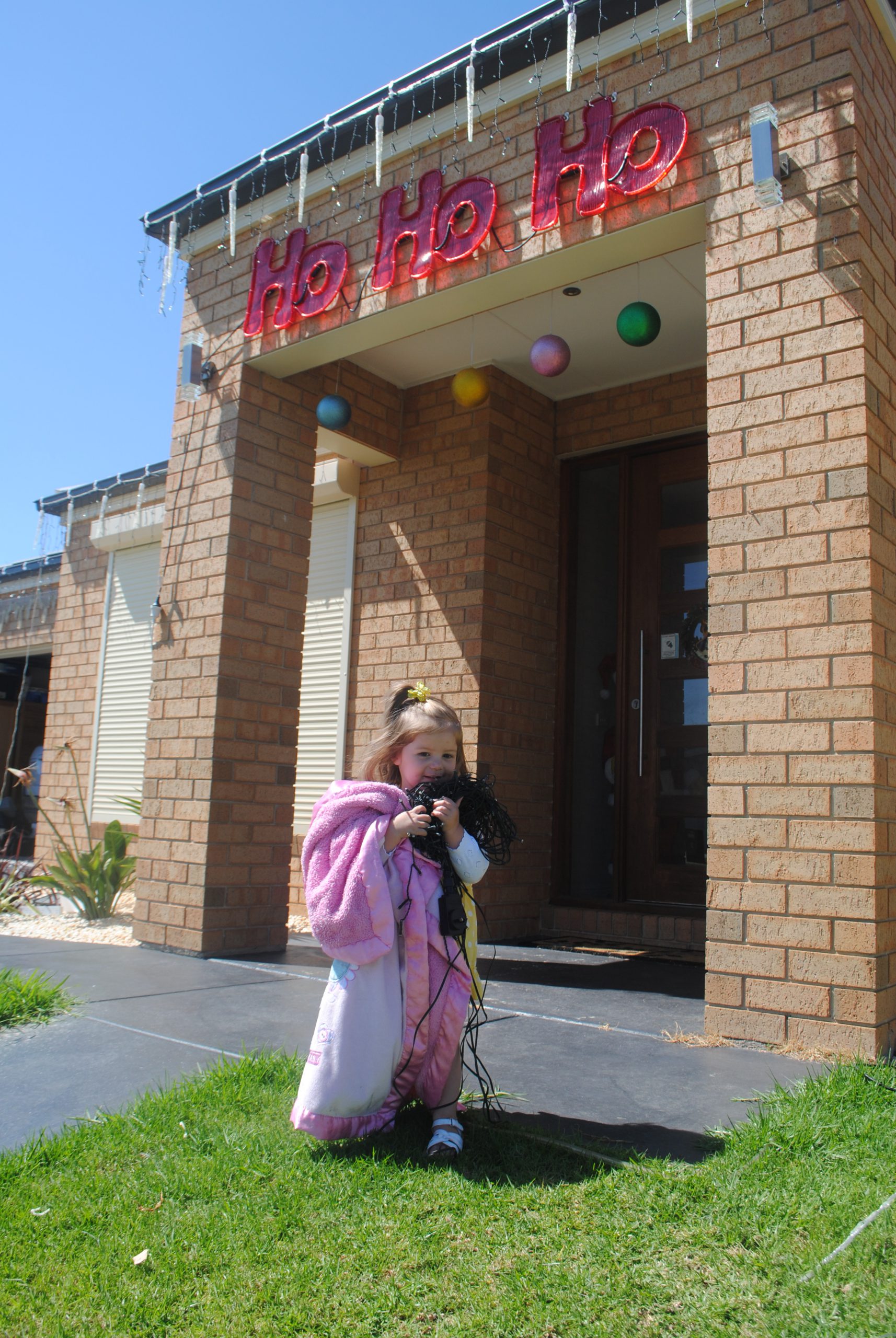 When hope of a merry Christmas seemed lost for a Traralgon family, a token of goodwill from a stranger has lifted their spirits.
Following an article in Thursday's Express, detailing a spate of thefts of Christmas decorations from a Hammersmith Circuit family home, Traralgon resident John Marshall and his family decided to step in.
In a bid to encourage the Ashton family to put their Christmas light display back up for their children and the neighbourhood to enjoy, Mr Marshall has donated $1000 to the family to replace some of what was stolen.
"I feel very sorry for those poor kids that have to pack up their Christmas decorations," Mr Marshall said.
"I don't like the fact that they got stolen, but I'd like to see them have a good Christmas.
Mr Marshall told The Express the donation was in lieu of buying presents as his family had chosen not to exchange gifts this year.
"I usually donate something every Christmas, it doesn't matter if it's the Christmas tree thing at Kmart or whatever it maybe, but this year we've decided not to do presents, so I've decided to pay it forward," Mr Marshall said.
"I'm sure those people will probably pay it forward as well and that's the main reason."
When The Express phoned Glenn Ashton to inform him of Mr Marshall's goodwill gesture, the family were shocked and overwhelmed.
"I'd like to say thank you very much to John; it's mind blowing really for someone to give us that much money, I'd like to thank him a lot," Mr Ashton said.
Mr Ashton said he and his wife Francine were surprised and grateful for the support shown on Facebook and from neighbours.
"It's overwhelming. We got someone who sent us flowers yesterday and someone's told the police about a car they saw near our place on Friday night," Mr Ashton said.
After taking the majority of their decorations down, Mr Ashton said on Friday the encouragement from Mr Marshall and other people in the community had inspired them to lift their Christmas spirits.
"They will be going back up tomorrow night, we're going to really think about how we're going to do the ground ones next year though," Mr Ashton said.
"We're putting them up as a thank you to the people who have supported us."