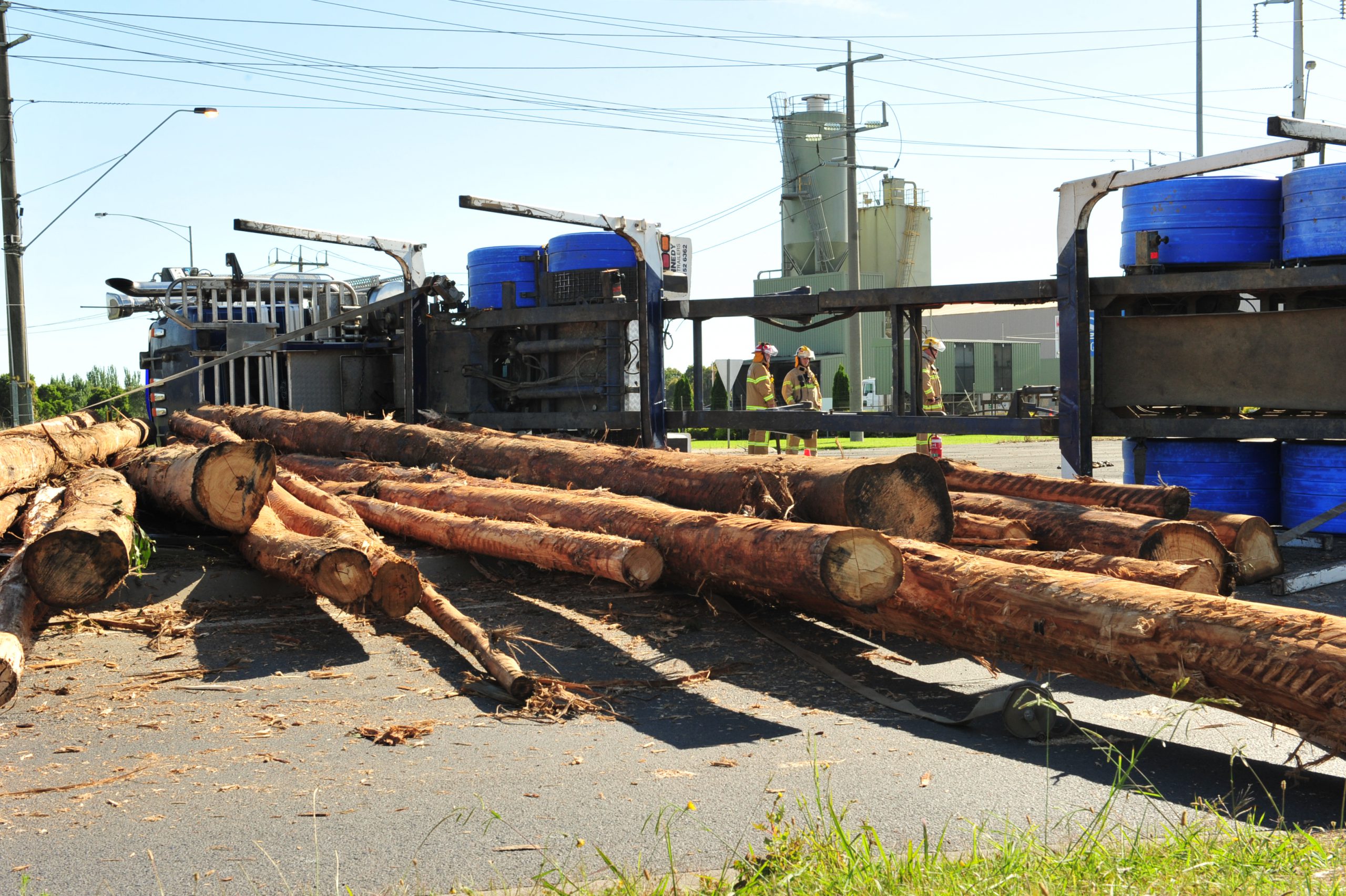 A female truck driver has escaped without serious injury after a log truck rolled over near Morwell on Monday morning.
According to police, about 8.30am the truck was turning right from Firmins Lane onto Tramway Road when it rolled.
The driver was taken to Latrobe Regional Hospital with minor injuries.
Authorities are working to clear the scene.
Firmins Lane is closed between Tramway Road and Monash Way.