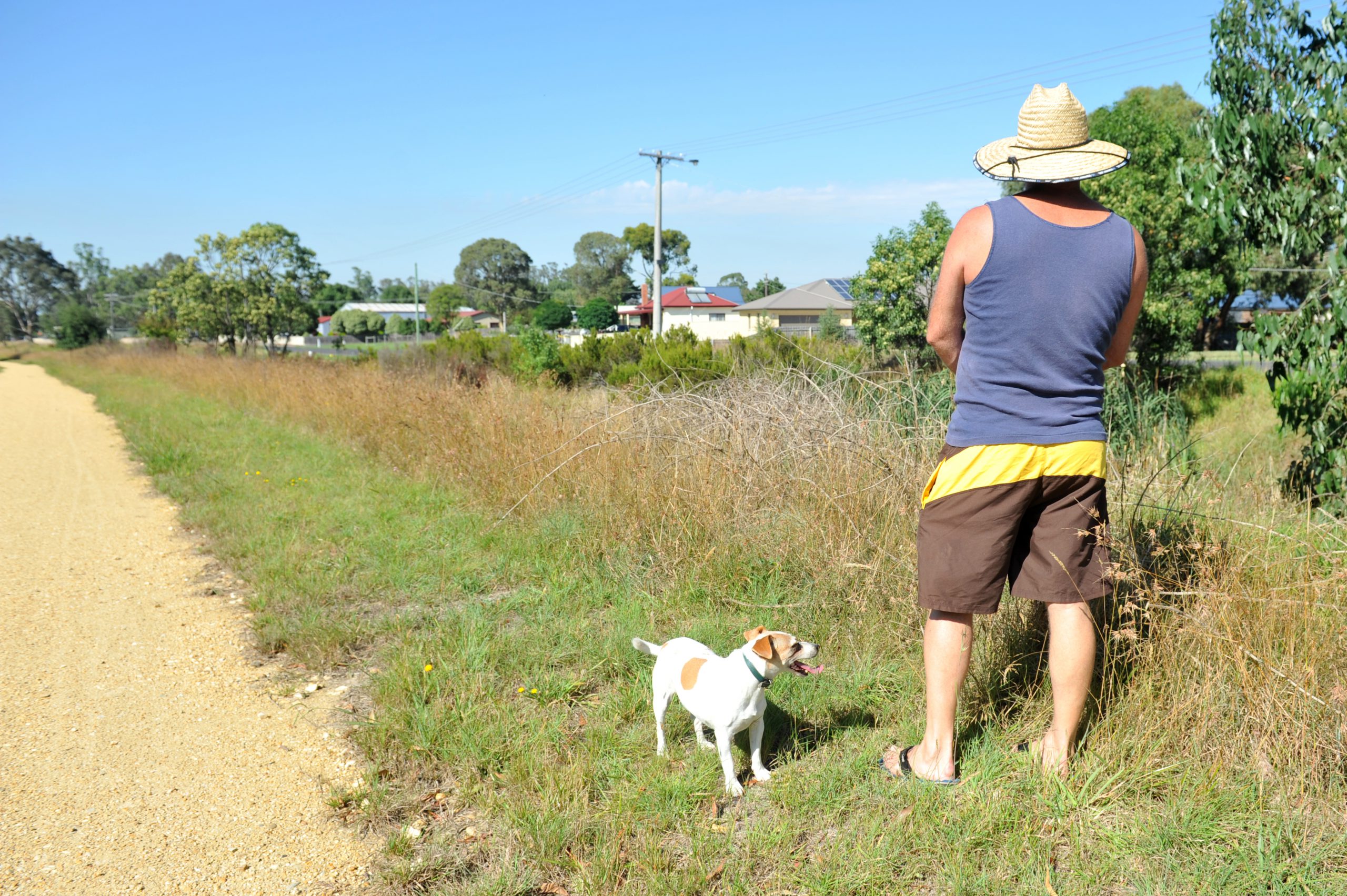 An unusual summer weather pattern has left Glengarry entrances to the Gippsland Plains Rail Trail overgrown and harder for its volunteers to maintain.
An eight metre-wide section of weeds and grass which then runs into a vegetation-covered drain, will be slashed and mowed this week.
However, who should be entirely responsible for its maintenance remains unknown.
The Department of Environment, Land, Water and Planning own the land, yet GPRT manages it.
Glengarry resident Dennis Missen phoned The Express, concerned about snakes which may be housed in the long grass.
"All the way up towards the scout hall there's a big deep open drain and it is full of long grass, full of snakes, rats, frogs, you name it," Mr Missen said.
"It's a fire hazard and not only that we've got the skate park and the BMX track there, snakes, it's a hazard for kids and anyone."
With his main concern the long drain with growth of weeds and grass more than two metres high, Mr Missen hoped something could be done to either fill the drain or stop grass from growing in it.
"This drain has been like this forever and a day, it's an eyesore, I can't see why they can't fill it and it all be one nice green belt all the way along," Mr Missen said.
Gippsland Plains Rail Trail Committee president Helen Hoppner said unusual patterns of rain and hot weather had resulted in grass growing at an abnormally fast rate.
"Unfortunately we had an unusual summer with growth on the trail and we have to find extra finances to try and deal with that," Ms Hoppner said.
Ms Hoppner said the committee was accustomed to dealing with vegetation at newly opened rail trail sections.
"Every time we open a new section of trail we spend usually three seasons getting it right," Ms Hoppner said.
"Getting it right means that once you disturb the soil the weeds come back in full force.
"This is the first season, we know we're going to get weeds coming up left right and centre."
Ms Hoppner said all potential parties involved in maintaining the drain needed to come together.
"We're limited because of the drainage issues, Glengarry is very flat so it needs its drainage but it needs to be done properly," she said.
"I think it's time we all sat around the table and discussed who's doing what."