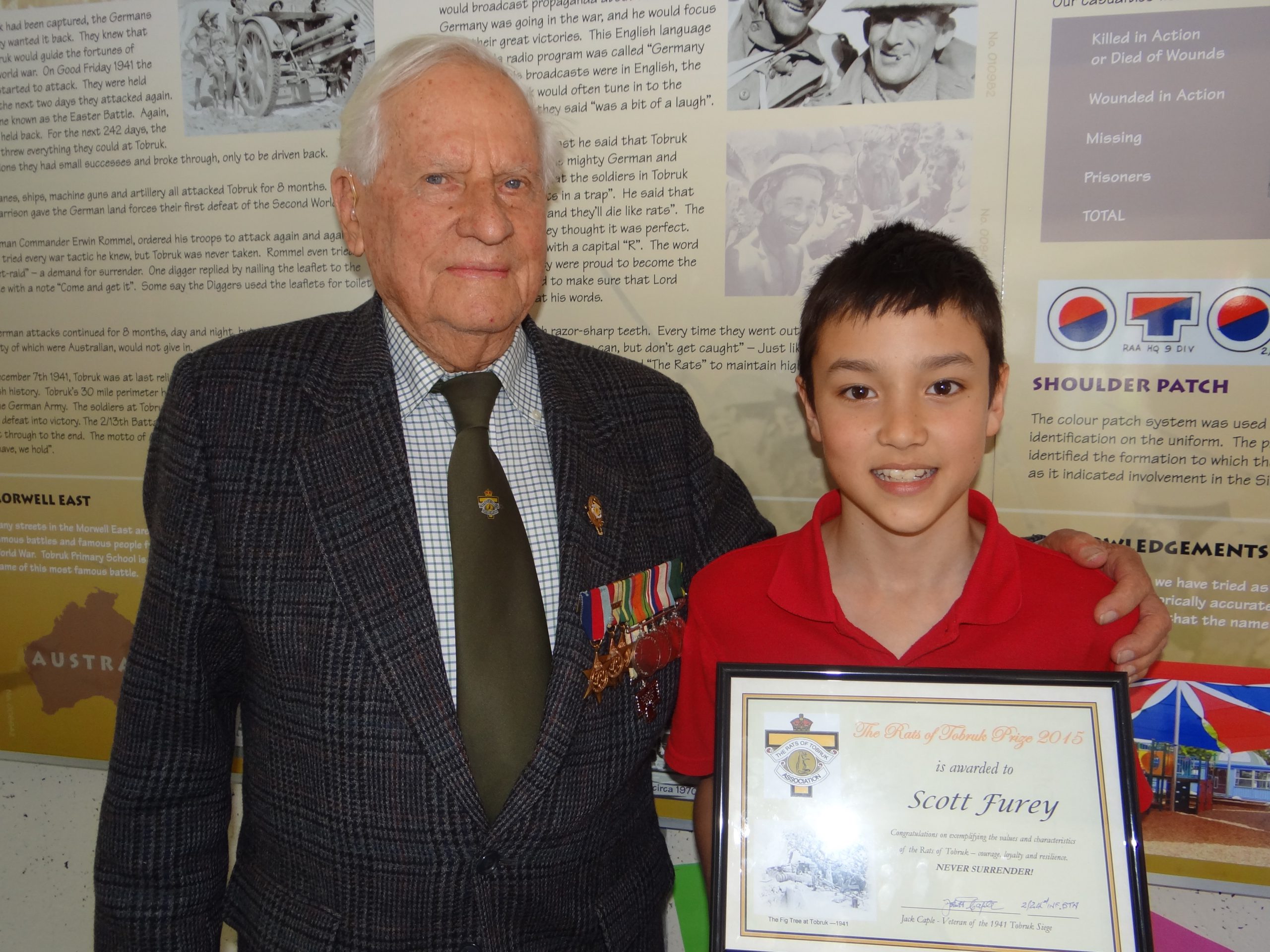 DEDICATION, loyalty, bravery and honour are just some of the traits students of Tobruk Street Primary School will emulate throughout the year.
Proud of its connection with the 'Rats of Tobruk', an Australian group of World War II soldiers, the Morwell school has integrated the famous Tobruk battle into its curriculum.
A colourful mural, depicting the 1941 Siege of Tobruk, has lined the school walls for the community to see.
Building on from previous projects, the school began a relationship last year with Melbourne's Tobruk House.
Now they are awarding a grade six student who shows the most dedication throughout their last primary school year.
Principal Melissa Rock said both staff and students will be encouraged to practise characteristics reflective of their beloved Rats members.
"We try to respect the past and allow our students to understand Australian history," Ms Rock said.
"Students now have more reason to work hard throughout the school year."
The annual award, whose first recipient was 2014 grade six student Scott Furey, is a $500 cheque to go towards the student's chosen secondary school.
Rats member Lieutenant Jack Caple visited the school last year and returned for its final school assembly of the year to present the honourable award.
Ms Rock said she hoped this would be the beginning of a long and valuable relationship.
"The school is going to really work to build our relationship with Tobruk House," she said.
"We hope to set up regular student visits at the House and really incorporate the Rats' history into our curriculum."