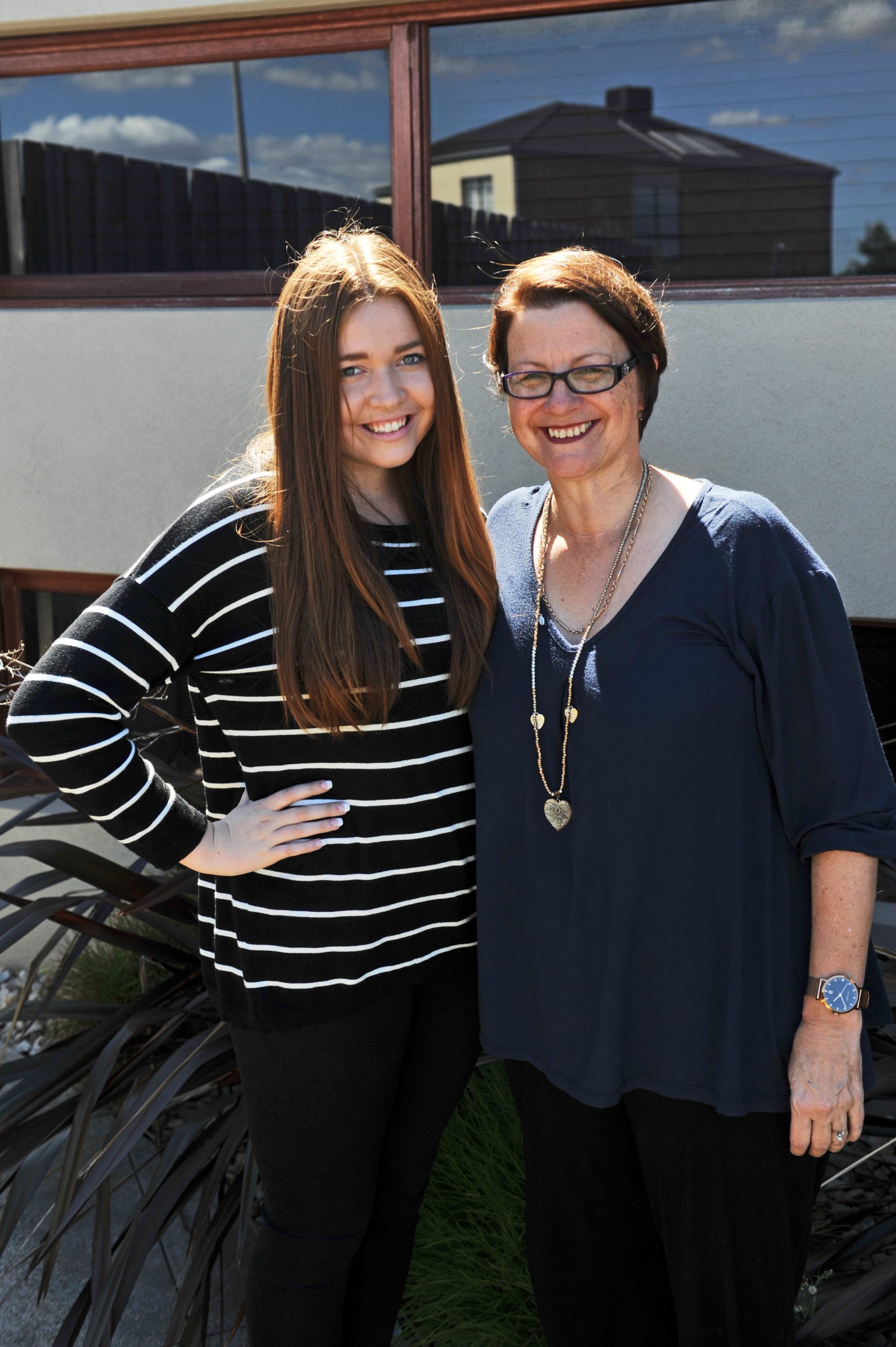 MOST people only ever dream of sitting among a Broadway audience, but 17 year-old Taylah Trew is stepping onto its stage to perform.

The year 12 student from Lavalla Catholic College will be taking her homework with her as she departs for New York today to ignite her theatre career.
The 10-year cast member of Class Act Productions has grown in leaps and bounds since her first role as Duck in 'Honk! Jr', back when she was eight years old.
Joining a 200-strong chorus to perform Jason Robert Brown's 'Parade' has the aspiring Broadway performer almost lost for words.
"It didn't hit me when I found out – I don't think it has yet," Taylah said.
"I'm obviously excited and so thankful to be given this opportunity, because it'll help further my career."
The 10-day trip would not be possible without Class Act Productions president Mandie Black, who emailed Manhattan Concert Productions last year to join their renowned residency program.
Ms Black said this opportunity, which costs about $2000, was the first step into reinvesting her company's funds back into her students.
"We've been going for 14 years and we're an established youth theatre company now," Ms Black said.
"We've been looking for 12 months for this sort of experience to give a really special experience to people who are showing potential and want to pursue a musical theatre career."
Taylah will go sightseeing with Ms Black before taking part in the four-day program, where she will join rehearsals each day before performing at the Lincoln Center's Avery Fisher Hall.
Class Act Productions musical director David Williams OAM, who will arrive in America this Friday, has been working closely with Taylah to learn the musical's songs.
The final concert on 16 February will be conducted by the musical's author, Jason Robert Brown, in front of up to 2700 people.
Taylah can also boast of joining her idols, Jeremy Jordan of SMASH and Ramin Karimloo of Phantom of the Opera, on stage.
Although it's not the first time Taylah has travelled to America, it's the biggest achievement to go on her curriculum vitae.
"I'm not big on 'once-in-a-lifetime' experiences, but I think working with this calibre of cast and direction is 'once-in-a-lifetime', particularly for Taylah at this stage," Ms Black said.
"It's very exciting and I just feel fortunate that it's going to be a very valuable experience."