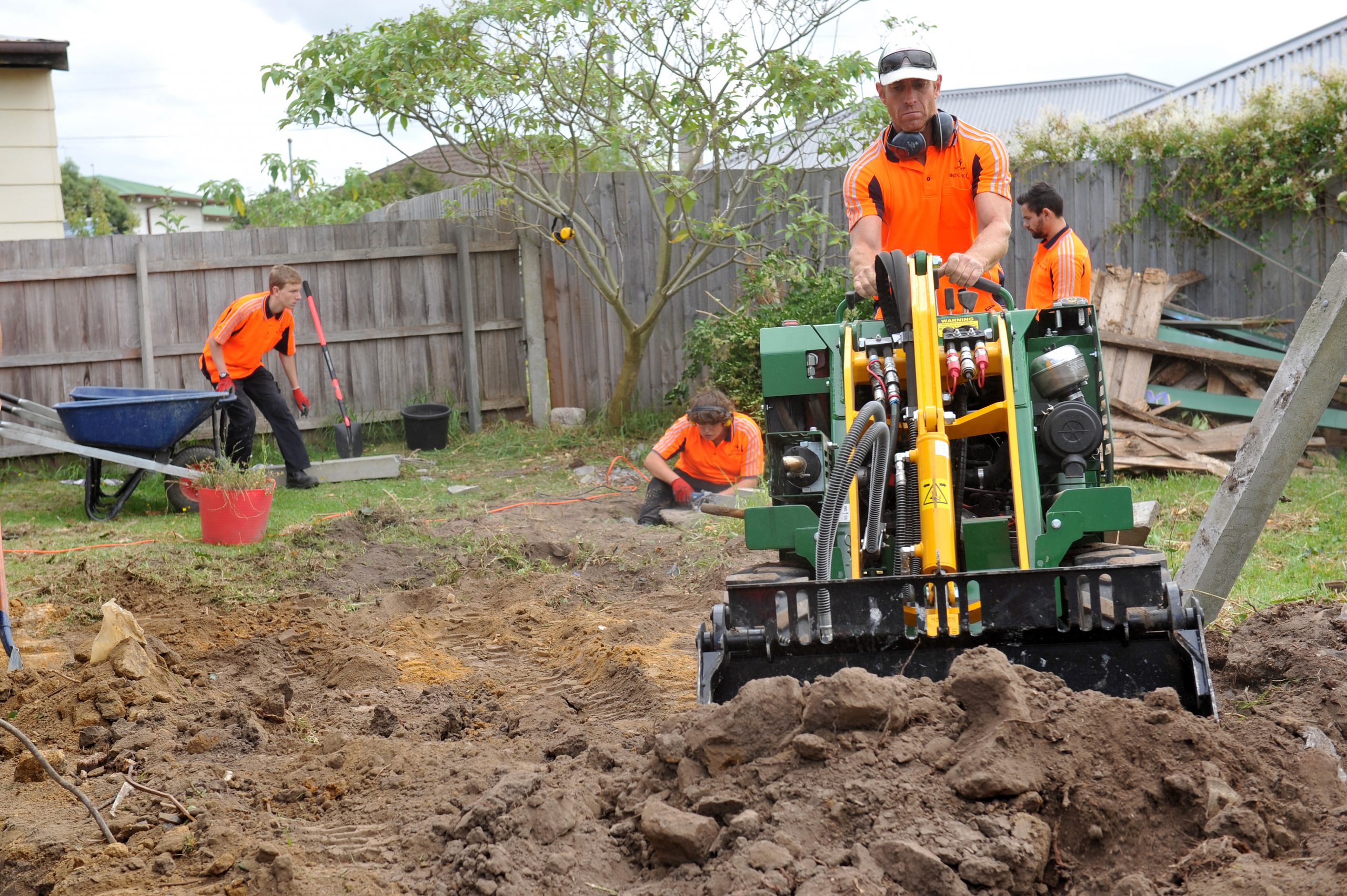 DEMOLISHING a backyard fence is not your typical classroom activity, but a group of Kurnai College students were not complaining last Friday.
Kurnai College's Hands on Learning students headed to the house of school friend Sam Tormey, who yesterday stepped onto his re-landscaped backyard for the first time.
Since the start of the school year, Hands on Learning coordinator Michael Stubbe has been pooling donations from far and wide to give Sam's dog, Scooby, a safe home.
Community groups, businesses and tradesmen alike have all chipped in to lend their helping hand, with about $4000 raised from a car show alone.
Mr Stubbe said the amount of support had been overwhelming.
"I'm really overwhelmed by the support from businesses, the community and service clubs," Mr Stubbe said.
"And it's not just the community of Morwell, it's the wider community also.
"We're getting a really good response with everyone supporting us and I'm really pleased with that."
Year nine students Wayne and Kyle were happy to get their hands dirty for Sam, who has been battling Ewing's Sarcoma for more than a year.
"It's been amazing to be able to help him," the school friends said.
"It's great to make a difference and help him out a bit.
"Just get better, Sam – we wish you well."
From 8.30am the students began demolishing Sam's back fence and ripping out an old paved area to prepare the site for tradespeople.
Mr Stubbe said if it was not for their assistance, the job may not have been finalised.
"Initially we were going to do the blitz over two days and I was really scared we wouldn't complete the whole project in that time," Mr Stubbe said.
"The students came in to do most of the preparations, so we could ensure we could actually get the whole project finished."
Volunteer tradespeople brought their tools to the yard on Saturday and Sunday, using their skills and knowledge to help keep Scooby safe.
The 'professionals' laid out instant turf, installed brick edging and built a Mirboo decking area – revealing the yard to Sam, complete with a water feature.
Mr Stubbe is still calling for donations from the wider community, with any extra funds to support Sam's family during his time of illness.

To donate phone Michael Stubbe on 0409 937 405 or drop in at a Kurnai College campus.