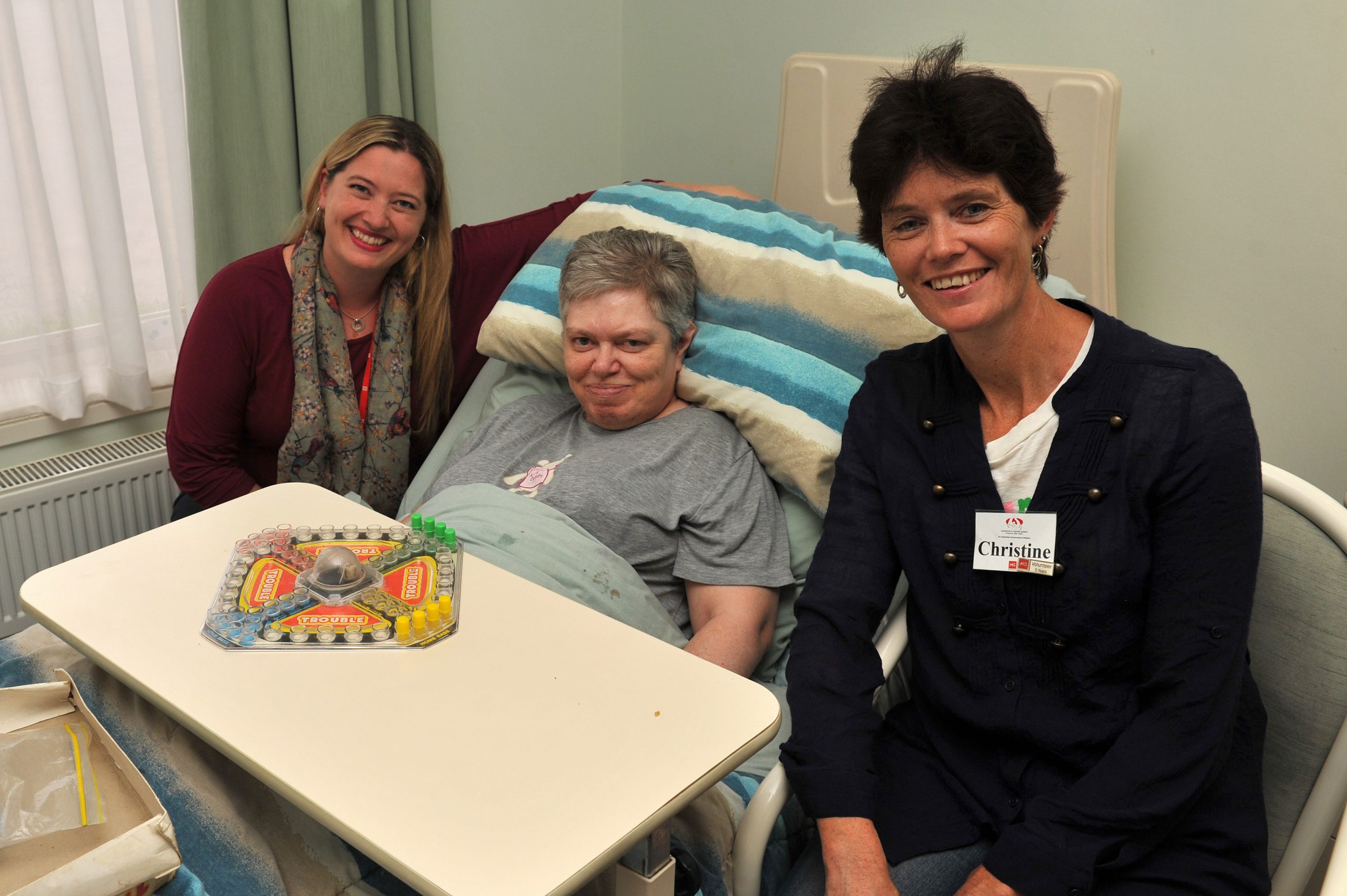 LATROBE Valley residents are being urged to volunteer 30 minutes of their time each fortnight, and visit those in the community who may feel socially isolated.

The MS Community Visitors Scheme has been running for more than 20 years, but program coordinator Rosemary Joiner said more volunteers were needed in Gippsland.
Across the region there are about 70 volunteers visiting 100 people, who are mainly elderly, in aged care homes and do not have family nearby.
Ms Joiner said the program, run by Multiple Sclerosis in Victoria, aimed at reducing social isolation in older people or those in assisted-living facilities.
"It's all about that social contact, it's not about running bingo – it's all about the social connection for that person," Ms Joiner said.
"That's why we match volunteers directly with that one person, so they know that person is there to see them and they can form a special friendship between the two of them."
Ms Joiner, who has been involved in the federally-funded program for two years, recruits volunteers from all walks of life, including young mothers, full-time workers and retired people.
She said there was no shortage of people "becoming more isolated", with the more than 20 aged care homes she works with, increasingly contacting her for visitors.
"I'm finding the need is definitely increasing," Ms Joiner said.
"I'm really fearful people might see us out there and think they're not the right person.
"We need someone with good communication skills, who has empathy and we also ask for commitment."
Ms Joiner's role involves matching volunteer visitors with a particular person, based on their interests, personality or age.
She recruits volunteers to visit Trafalgar, Traralgon, Morwell, Moe, Newborough and Mirboo North, along with towns in Bass Coast, Baw Baw and South Gippsland regions.
Fifty-two year-old Christine Thomas has volunteered with the program for about 10 years.
An article in the local paper caught the Moe resident's eye, and she's been visiting people across Latrobe Valley ever since.
Ms Thomas, who works part-time, spends about an hour each week playing the board game 'Trouble' with 53 year-old Susan at Baptcare St Hilary's Community in Morwell.
"Susan just loves my visits – she gets excited and the staff can always tell when I'm there, because the game is very noisy," Ms Thomas said.
"I enjoy the regular contact and seeing the smile on her face."
Ms Thomas urged the community to get involved, if for no other reason than friendship.
"Join for friendship – it's an enjoyable time, you get to know a few other people," Ms Thomas said.
If you would like to become a community visitor, visit www.communityvisitorsscheme.org.au, email cvsrecruitment@ms.org.au or phone on 9845 2729.