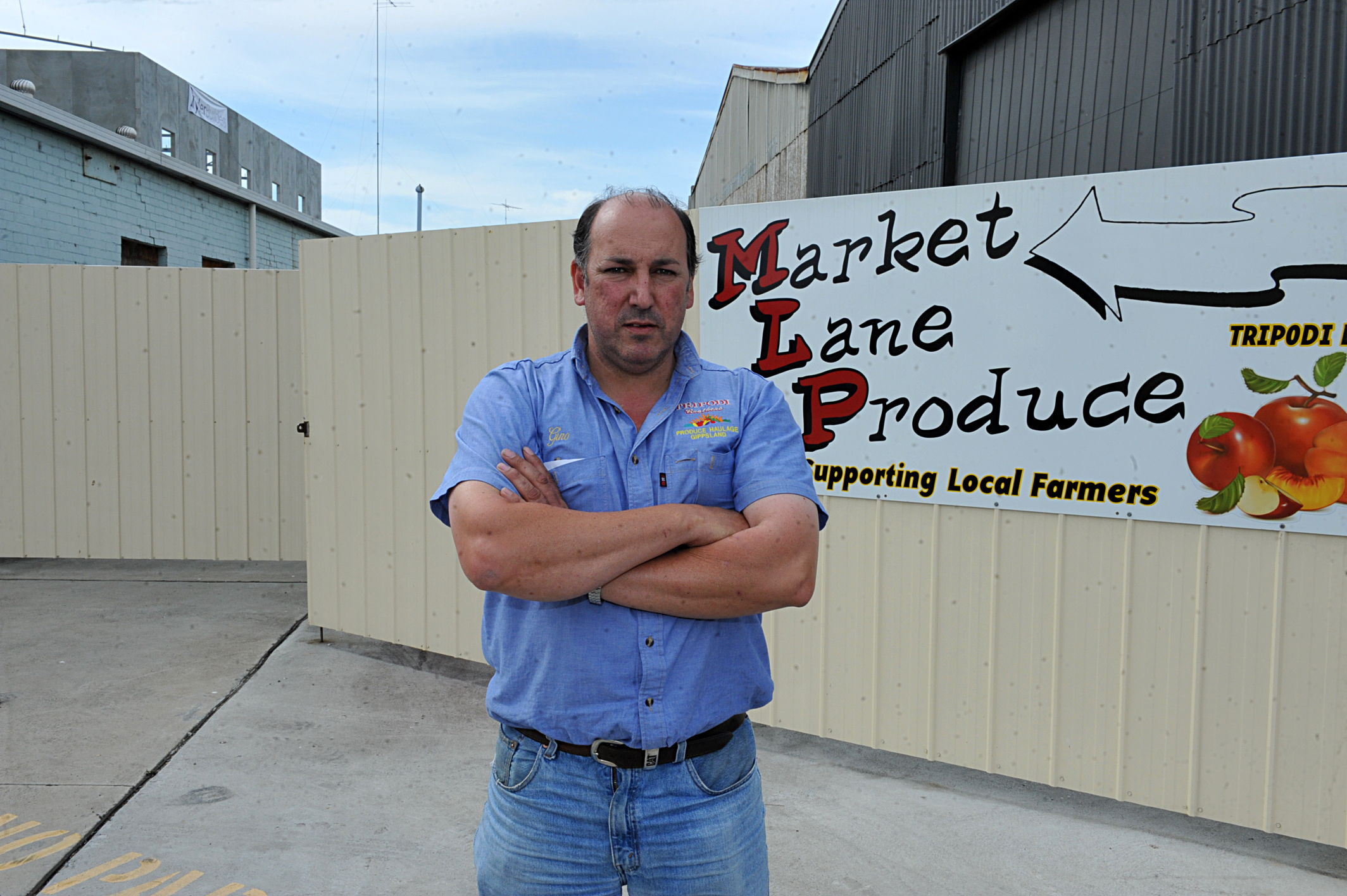 The long running dispute over the status of a Traralgon laneway took a dramatic turn on Tuesday morning when a business-owner stood between council workers and a gate to prevent its dismantling.
Latrobe City Council last year declared Deakin Lane – which sits next to the Tripodi family's fruit shop on Deakin Street – a public road.
It resolved to take steps to remove a fence and a gate at the laneway to allow neighbouring landowner Parody Glade Ltd to access the rear car park of its building.
"I arrived here on Tuesday morning about 7.30 and council had started stripping the gate," Gino Tripodi said.
"They had oxy cutters ready to blow the lock off.
"I said 'put your torch away'."
Mr Tripodi said he called police.
Council and Mr Tripodi negotiated an extension, with the fence and gate to be removed by 20 April.
Latrobe City's executive manager from the office of the chief executive, Sarah Cumming said the fence and gate were due to be removed by council officers on Tuesday, however Mr Tripodi said he understood the deadline was not until noon Wednesday.
The lengthy legal debate began in 2012 when the Tripodis wanted to erect higher-than-average gates at the start of Deakin Lane to prevent antisocial behaviour after hours.
They argued the lane was part of their land.
However, council ruled it was a public road.