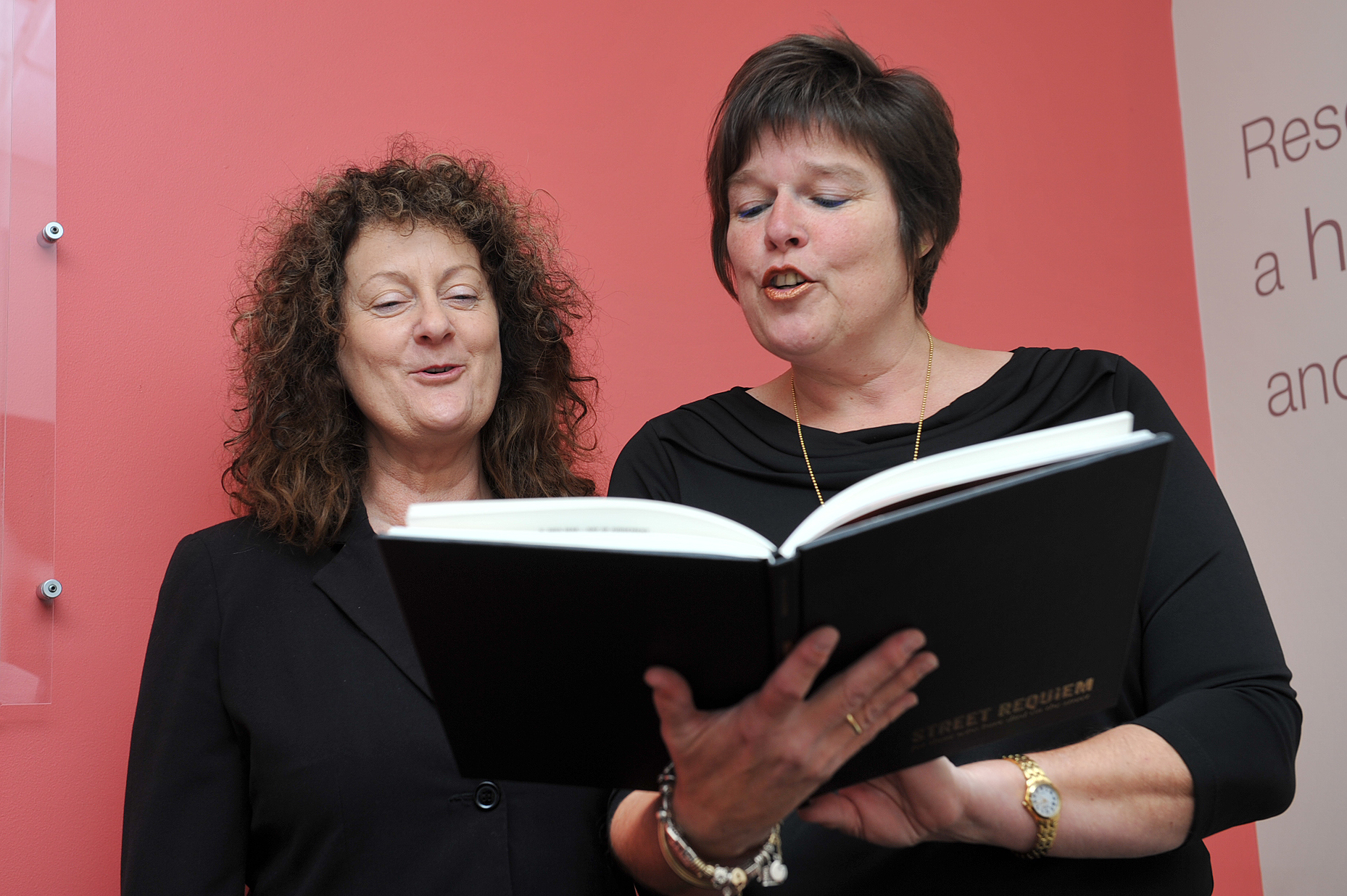 Their resume is impressive, singing with the likes of sopranos Judi Connelli and Roamund Illing, but their passion is to bring song to their community.
The Latrobe Valley Community Choir first performed in October 2013 at the Traralgon Performing Arts Centre, but has since filled some of the nation's most prestigious venues.
Sidney Meyer Music Bowl, the Melbourne Town Hall, Hammer Hall at the Melbourne Recital Centre, the Melbourne Arts Centre and the Verbrugghen Hall at the Sydney Conservatorium, are among a few.
Choir members Tineke Westwood and Karen Whykes said they both came from musical families, but had never performed at this scale before – singing opera, gospel, Broadway and Christmas carols.
"The people that we've been able to sing with, it's just amazing," Ms Whykes said.
However, their latest focus is to give their experiences back to the Latrobe Valley audience and build on their 90 choir members.
"We love the Latrobe Valley and it's where we live," Ms Westwood said.
Ms Westwood said the choir brought people together, developed singing skills through rehearsals and workshops and the chance to perform publicly.
"There is no audition requirement; our belief is that everyone can sing," Ms Westwood said.
The choir, part of the Opera Australia's Community Partnerships Program in conjunction with School of Hard Knocks, is also supported and funded by Latrobe City Council.
Ms Whykes said there were already many choir and drama groups in the Valley when the choir formed, but decided to respond to the School of Hard Knocks project.
Among its aims are to put a musical spotlight on the homeless, give regional communities including the council areas of Casey, Frankston and Brimbank a "voice" and spread a love for opera.
One example is last month's 'Street Requiem' performances in Sydney and the Sunshine Coast, which focussed on street violence and the loss of safety.
Ms Whykes described the choir as inclusive, with members ranging from 20 to over 70 years old, and would welcome both male and female singers.
"Even though we developed through the School of Hard Knocks, we want to form our own identity," she said.
On the 27 June until 14 July, the choir will perform in the 'Sing the World' tour in Rome, Florence, Milan and London.
It will also take part in the Melbourne International Singers Festival on the Queen's Birthday weekend, the 5 to 8 June with USA composer, arranger and jazz singer Kirby Shaw.
To inquire about joining the choir, contact Tineke Westwood on 0427 955 009 or email
info@lvcchoir.com.au