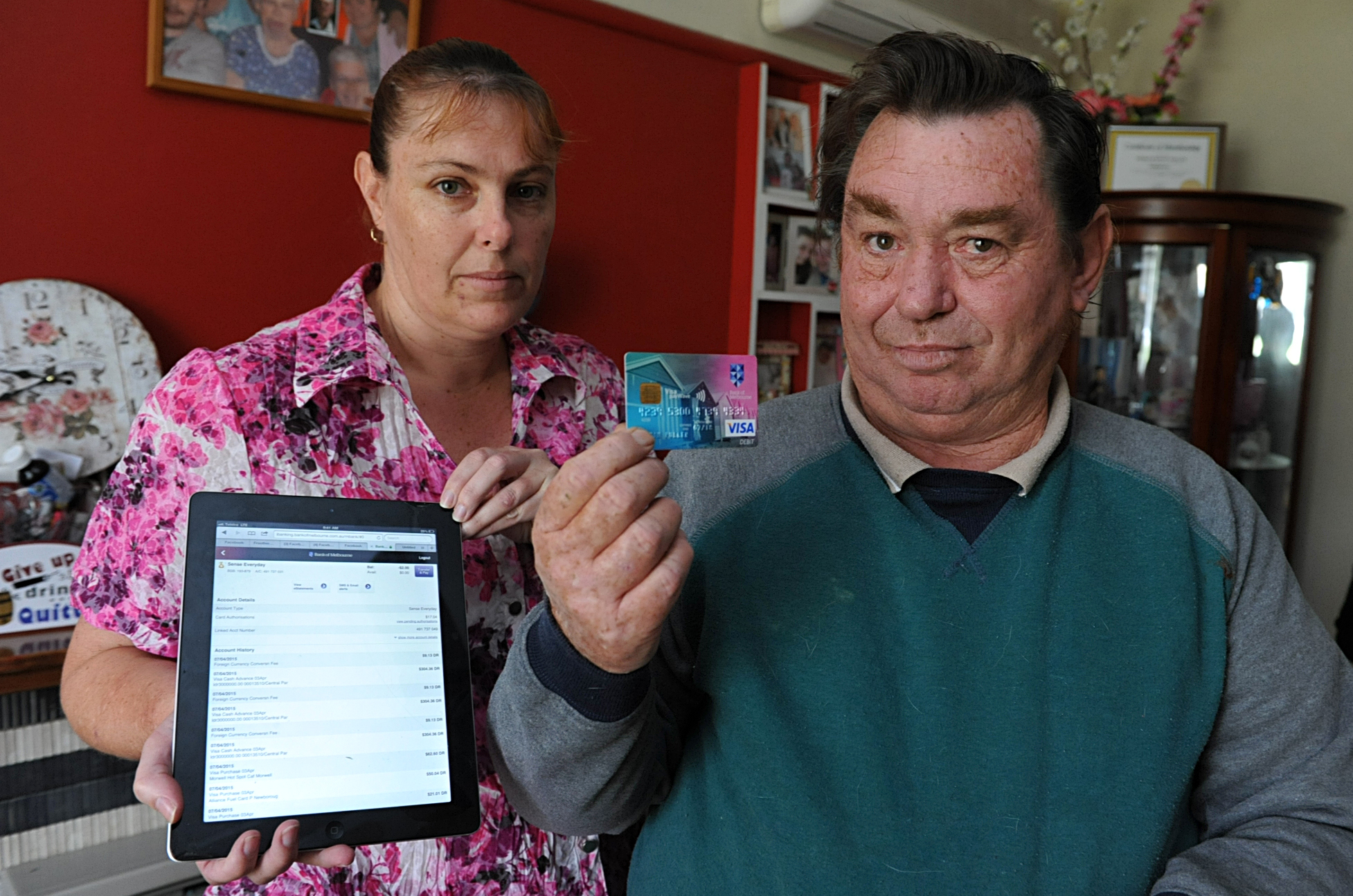 FAMILIES from across the Latrobe Valley were shocked to find they had been robbed of hundreds of dollars at the weekend.

When Morwell resident Kevin Pullen went to buy his weekly groceries on Easter Saturday, he soon realised he was blocked from accessing his bank account.
When Mr Pullen phoned his bank, he found that an entity in Jakarta, Indonesia had stolen close to $1000.
"My wages were taken out of my account on Good Friday and from further investigation using social media I found five other people had the same situation and we found the common site," Mr Pullen said.
"We're like most people in the area, we're low income earners, we live largely pay-to-pay so it's hurt us a lot."
Mr Pullen, fellow Morwell resident Wanda Woodbridge and other residents have connected on Facebook with the same problem.
So far, The Express understands the victims have been members of the Bank of Melbourne and Westpac, a connected entity.
After contacting the Bank of Melbourne, Mr Pullen learned he would most likely get his money back.
"I've worked a lot of hours for very little money," Mr Pullen said.
Ms Woodbridge also fell victim to the foreign frauds and was almost unable to afford her children's birthday parties, which fell on the Easter weekend.
"At 7am Saturday morning I was going to Kmart and we got up and checked the bank like normal and there were two lots of $203 taken twice," Ms Woodbridge said.
"If it wasn't for my mum and my dad we wouldn't have been able to have the kids' birthdays.
"We haven't been told we'll get it back for sure yet, it's got to go through all the investigations.
"You leave your money in your bank, you think it's safe and it's just not safe."
A Westpac Group spokesperson said its security team was aware of the incident and was in the process of contacting affected customers.
"Westpac and Bank of Melbourne put the security of customers first," the spokesperson said.
"If you are a victim of fraudulent activity, all monies (where applicable) related to fraudulent transactions on your card will be refunded.
"We have a number of systems in place to help minimise card fraud. We monitor your accounts so we can detect any unusual spending patterns and prevent attempts by others to fraudulently use your card."
The Westpac Bank urged any customers who think they have been affected by bank card skimming to report it to Westpac or Bank of Melbourne by phoning 1800 022 022. Latrobe Criminal Investigation Unit is asking anyone who has witnessed suspicious activity around Latrobe Valley automatic teller machines to phone them on 5131 5000.
Tips to protect yourself from ATM and EFTPOS fraud
Be aware of your surroundings
Before inserting your card, check if there is anything unusual on or around the ATM, especially right around the card reader slot
Stand close to the ATM and use your free hand to shield the keypad when entering your PIN
Never give your PIN to anyone or write it down
Check for any unusual transactions on your bank statements
Setting up a favourite transaction can reduce the amount of time you spend in front of an ATM