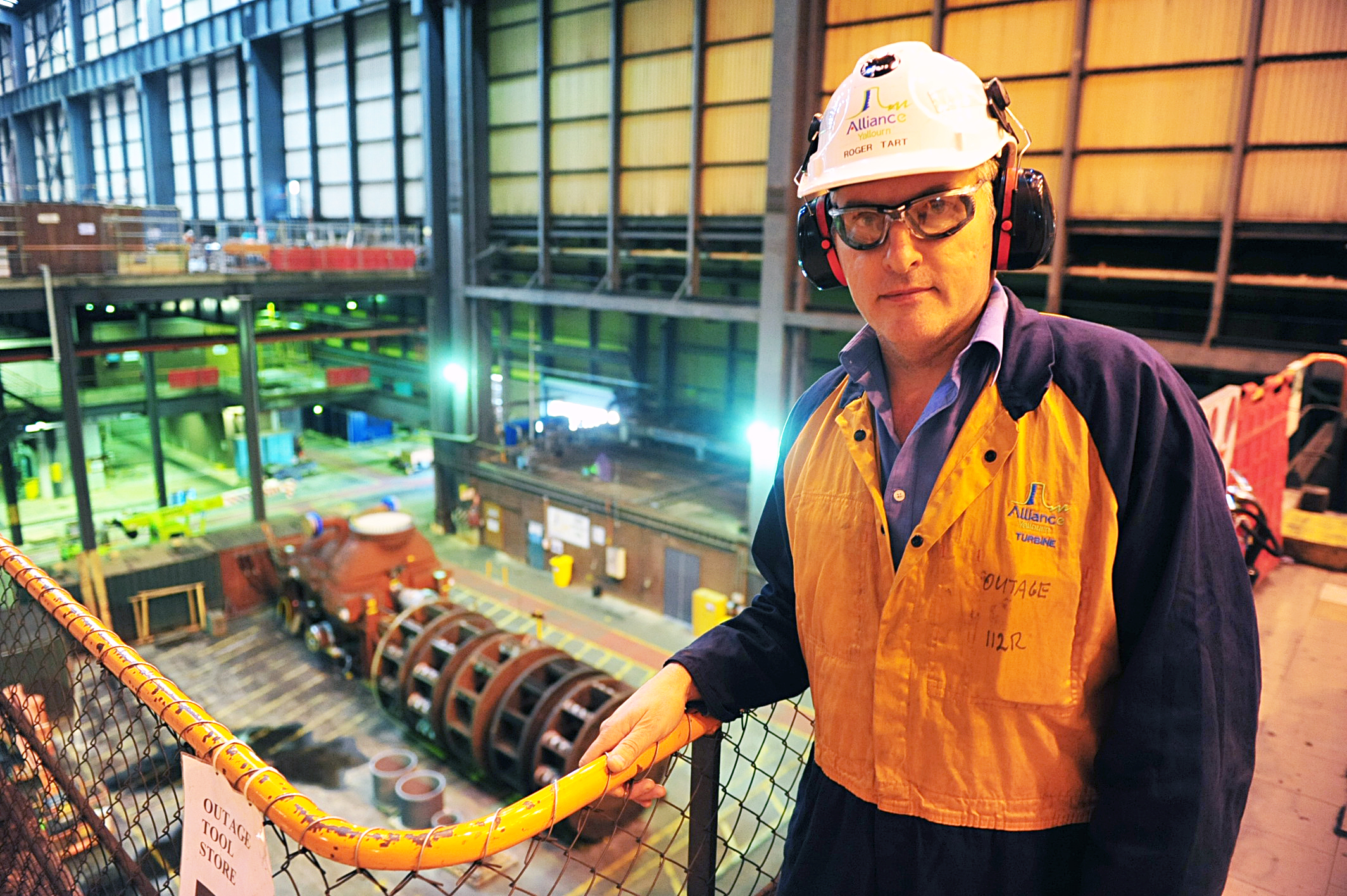 YALLOURN Power Station is in the midst of a major outage, spruiking the installation of a 156-tonne Japanese steel turbine to increase generation.
For 60 days, between 8 April and 9 June, about 600 workers will overhaul Unit 2 at the station – the biggest of tasks fitting the last of four high and intermediate pressure turbines.
More than 20 local contracting companies and individual contracts have been called upon to take up the 200 extra jobs created during the outage.
This includes fitters, welders, scaffolders, electricians and other specialised tradespeople.
Yallourn major outage manager Roger Tart said turbines were pulled apart every six years, and the new turbine would replace one commissioned in 1974.
Mr Tart said four Japanese technical assistants had been contracted to assist the process that would increase output capacity from 360 to 380 megawatts, but 95 per cent of the jobs were local.
"It's also very 'green' with no more coal needed, but we're creating more power," Mr Tart said.
EnergyAustralia Yallourn Power Station executive manager Mark Pearson said the outage was expected to contribute $20 million to the Latrobe Valley community.
"While major outages are a very important part of managing Yallourn's operational efficiency, they also give us an opportunity to provide local jobs and buy local materials as much as possible to complete maintenance," Mr Pearson said.
Construction Forestry Mining and Energy Union Victoria mining and energy president Luke van der Meulen said outages involved lots of labour, but were of an itinerate nature.
Mr van der Meulen acknowledged the use of local tradespeople, but said power companies could coordinate with each other so a shut workforce could base themselves in the Latrobe Valley permanently.
He said with eight units at Hazelwood Power Station, four at AGL Loy Yang, two at Loy Yang B, four at Yallourn Power Station and gas turbines at Jeeralang Power Station, there was scope for a workforce to move between shuts.
"There are lots of units, all requiring shuts about every 18 months to two years, so there could be an effort to coordinate outages so that they followed one after another," Mr van der Meulen said.
"It would allow a maintenance workforce in semi-permanent role, so people could plan on that and live in the Valley."