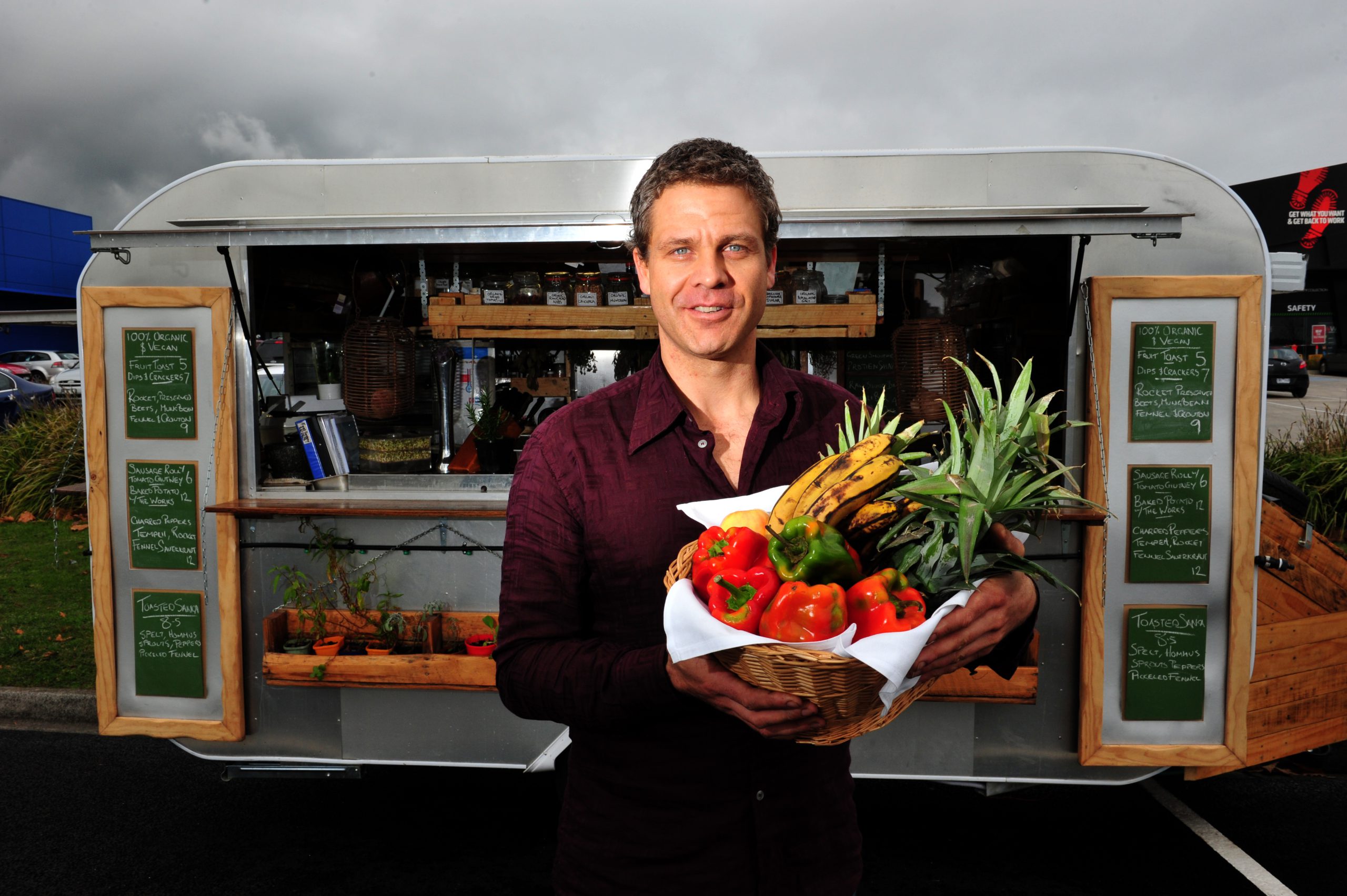 The thrill of the billionaire's lifestyle eventually faded for a professional chef, who worked the better part of eight years cooking on private yachts.

Traralgon resident James Blackman spent close to 20 years serving fine cuisine in Melbourne restaurants and working with a billionaire in the Turks and Caicos Islands.
Cooking for celebrities, royalty and politicians while surrounded by the influx of refugees took its toll though, and James eventually returned home.
"I ended up quitting not long after one of the refugee boats rocked up at the island," James said.
"It broke my heart, really, having to send them back.
"The whole lifestyle of a billionaire with his getaway house was pretty disgusting, really.
"It just started to not sit right after a while."
He and his wife then purchased The Table restaurant on Fitzroy Street, St Kilda, but "everything started to turn sour".
"The relentlessness of owning a restaurant, having to pay all the rates, the fees, the permits were really hard to keep up with," he said.
"We were doing quite well, we were getting great reviews, and then after a while my wife ended up leaving.
"She'd just had enough of working so hard and following my dream, I guess."
James continued operating The Table for about a year, but turned to a party and drug lifestyle that soon left him bankrupt.
He returned to Traralgon in 2013, "to figure out how to get over all this hurt", beginning his study of kinesiology, kyron energy healing and reiki.
"I started dealing with everything that had happened, got over my drug addiction and those sorts of things."
James was addicted to ice, marijuana and cocaine. He said he had not used for about six to eight months, claiming his vegan diet and relaxation studies had led him to a healthier life.
He has now set up shop in a food trailer built from recyclable goods, hoping to serve Latrobe Valley the very produce he eats daily.
"I wanted to sort of relive this lifestyle of living on the yachts again, being able to travel and still work as a chef," James said.
"It all sort of made sense. (I said to myself) 'well okay I'm doing takeaway food now, but how can I get the enjoyment and passion within myself still'?"
His answer was organically-grown, vegan produce – seasonal fruits, vegetables, nuts and fermented foods – which have no additional pesticides or genetically-modified ingredients.
He will serve vegan sausage rolls made with walnuts and sprouts, soups and baked potatoes – a "healthier alternative" to what people are familiar with.
"But all of the ingredients are put together in a manner that's as beneficial for the body as possible, as far as my knowledge is concerned," he said.
James switched to the vegan diet almost three years ago having heard about others taking the step as a preventative or treatable measure for serious illnesses.
Accredited practising dietitian Kate Gudorf acknowledged the vegan diet was a healthy method for some people, but she said conventionally-grown foods weren't an unhealthier option.
"We don't really know for sure that any of the fertilisers or pesticides are actually dangerous to health," the Dietitians Association of Australia spokesperson said.
"As a dietitian, I'm less concerned about whether people are eating organic or non-organic and more concerned about whether they're eating enough fruit and vegetables."
Latrobe Community Health Service accredited practising dietitian Natalie Caprara shared the same view.
She said there was no significant difference in key vitamin or mineral content found in organic or conventionally-grown foods.
"Both can provide all the nutrients required for good health when included as part of a healthy and well-balanced diet," Ms Caprara said.
"The key is to eat a variety of foods, based on the recommendations of the Australia Dietary Guidelines and eating to appetite."
James admitted the vegan diet was not for everybody, but hoped his project would create a "healthier, happier community".
He plans to connect with community gardens, teach disadvantaged children how to cook and set up a food redistribution system to feed the homeless.
"It was a big shock coming back after 17 years and hearing how unhealthy this place had become," he said.
"This is part of why I'm doing what I'm doing; to give a bit of hope."