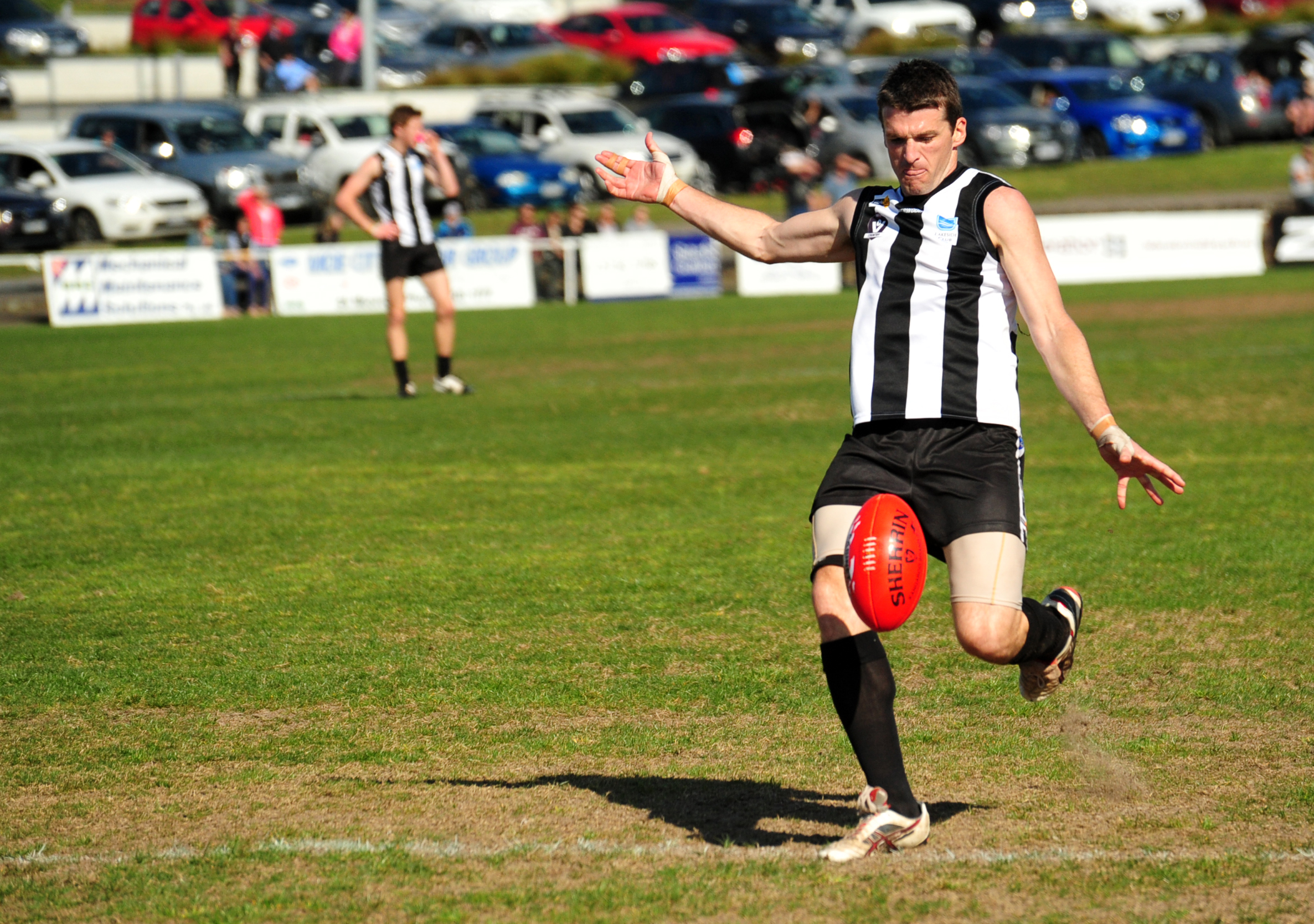 FOOTBALL
GIPPSLAND LEAGUE
WEEK one of the Gippsland League's split round nine will see Bairnsdale host Moe.
The Lions are full of confidence after a come from behind upset win over Sale.
It was a big day for the club, which saw it knock off the Magpies in all grades for the first time since the inception of the under 16s.
"We are three and five now, we could easily have been four and four," Moe senior coach Adrian Burgiel said.
The second-year Lions coach described Saturday's match as a must win for his side.
"If we can beat Bairnsdale and then Warragul after that, we could possibly win three in a row," Burgiel said.
Although Moe has not pulled a win at Bairnsdale in its four trips there since the Redlegs returned to the competition in 2011, it has come mighty close in the past two games.
In 2013 the final margin was 13 points after the Lions trailed by 22 points at half-time.
Last year they came within a goal of knocking off the Redlegs on the eve of the finals, with the margin just two points at the end.
Maffra v Wonthaggi
MAFFRA will host Wonthaggi in the battle between second and third on the ladder.
"We will have to play our absolute best to get the four points up there," Power coach Rob Railton said.
If recent contests are anything to go by, fans could be in for a thriller.
Since its 2010 return to the competition, Wonthaggi has won six of their encounters and Maffra five.
More recently, the Power had the upper hand on all three occasions last year.
"It will just determine where we are at and how well we are travelling," Railton said.
Even during Maffra's dominant years, the Power matched up well against the Eagles.
They met in the 2001 preliminary final, which Wonthaggi won in convincing style, and the grand finals of 2002 and 2003 which Maffra won.
Drouin v Sale
COMING off respective losses to Leongatha and Moe, both Drouin and Sale will be vying to return to the winner's circle when they do battle on the Hawks' home turf.
Sitting in fourth on the ladder, Drouin has won five games and lost three.
Its Wellington Shire counterpart sits in seventh, with four wins and four losses.
Recent years have seen Drouin and Sale at the opposite ends of the ladder, with results reflecting their respective positions.
However not too long before that, from 2009 to 2011, Drouin managed a run of five straight wins over Sale.
Last time these teams met the Hawks failed to kick a goal, ending with a miserly behind to lose by a whopping 168 points.
Expect a close encounter this time around.
Next weekend Traralgon battles with Warragul and Morwell faces Leongatha in the second portion of the split round.