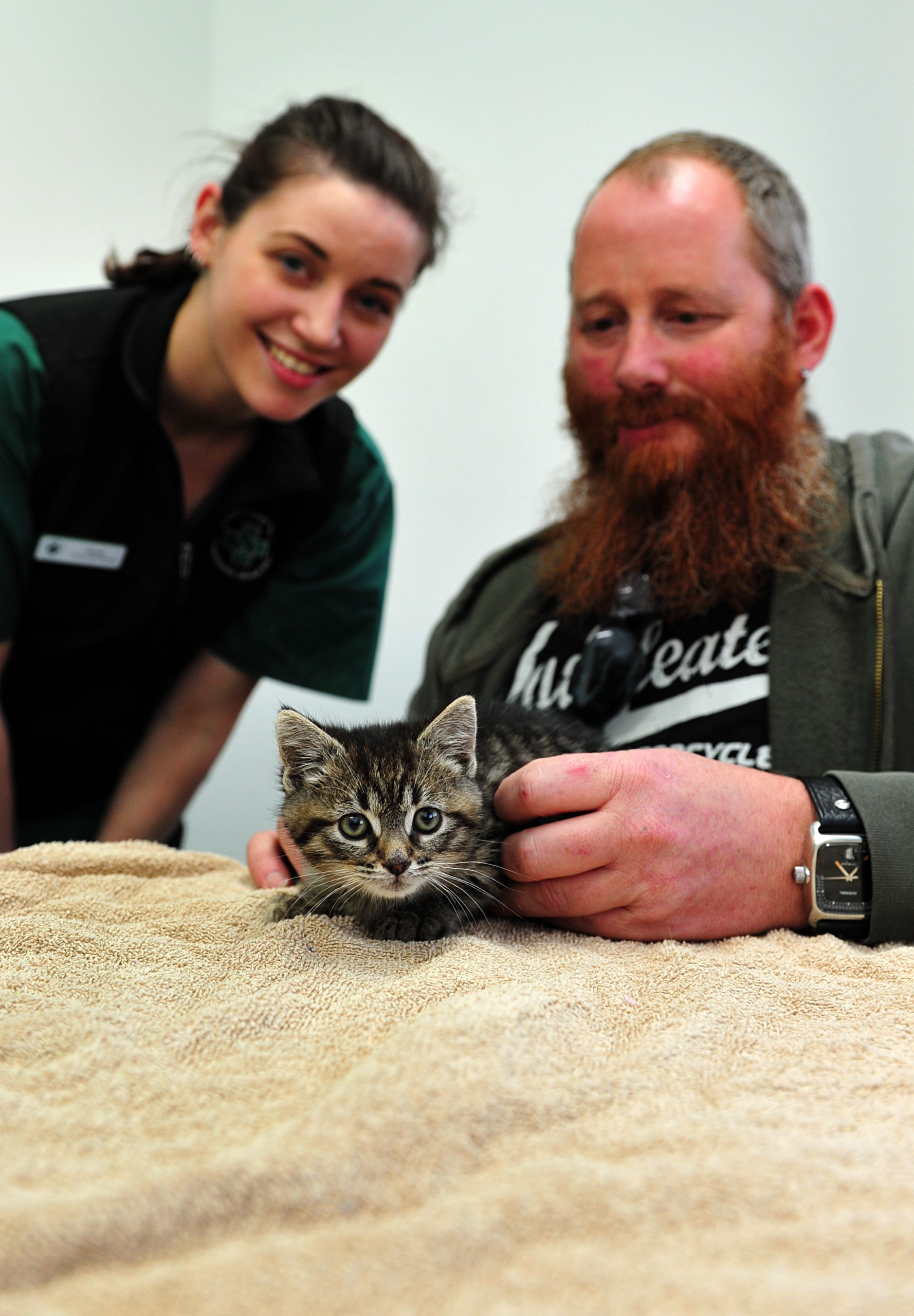 EIGHT week-old 'Bubblegum' will be among the first to receive a free desexing operation and discounted microchipping as part of an animal rescue group initiative.
Forever Friends Animal Rescue Latrobe is offering aged care and disability pensioners with an undesexed cat to receive the operation as well as $20 microchipping to reduce unwanted kittens in the Latrobe Valley.
"As a group we come across a lot of people that fit in those two categories that might feed a stray animal or own a cat that has a litter and can't help with the desexing cost," FFARL vice-president Aimee Paltridge said.
Latrobe City Council requires cats and dogs to be desexed and microchipped, at a cost of about $200.
Ms Paltridge said undesexed cats and kittens were an ever growing problem, with cats breeding and increasing demand for homes.
"It's not a complete solution, but we hope it makes a big difference in the number of unwanted animals in the Latrobe Valley," she said.
The animal rescue group received a $10,000 Animal Welfare Grant from the Department of Environment and Primary Industries to roll out the program.
Greencross Vets in Morwell will administer the desexing and microchipping procedure with FFARL.
Veterinary nurse Rose Mathers said many people struggled to afford the desexing procedure and were not aware council required desexing and microchipping to own a pet.
"We're trying to get people in the door to try to afford that procedure to be done so that they can do the right thing by their pet," Ms Mathers said.
For more information, email FFARL at foreverfriends.latrobe@gmail.com