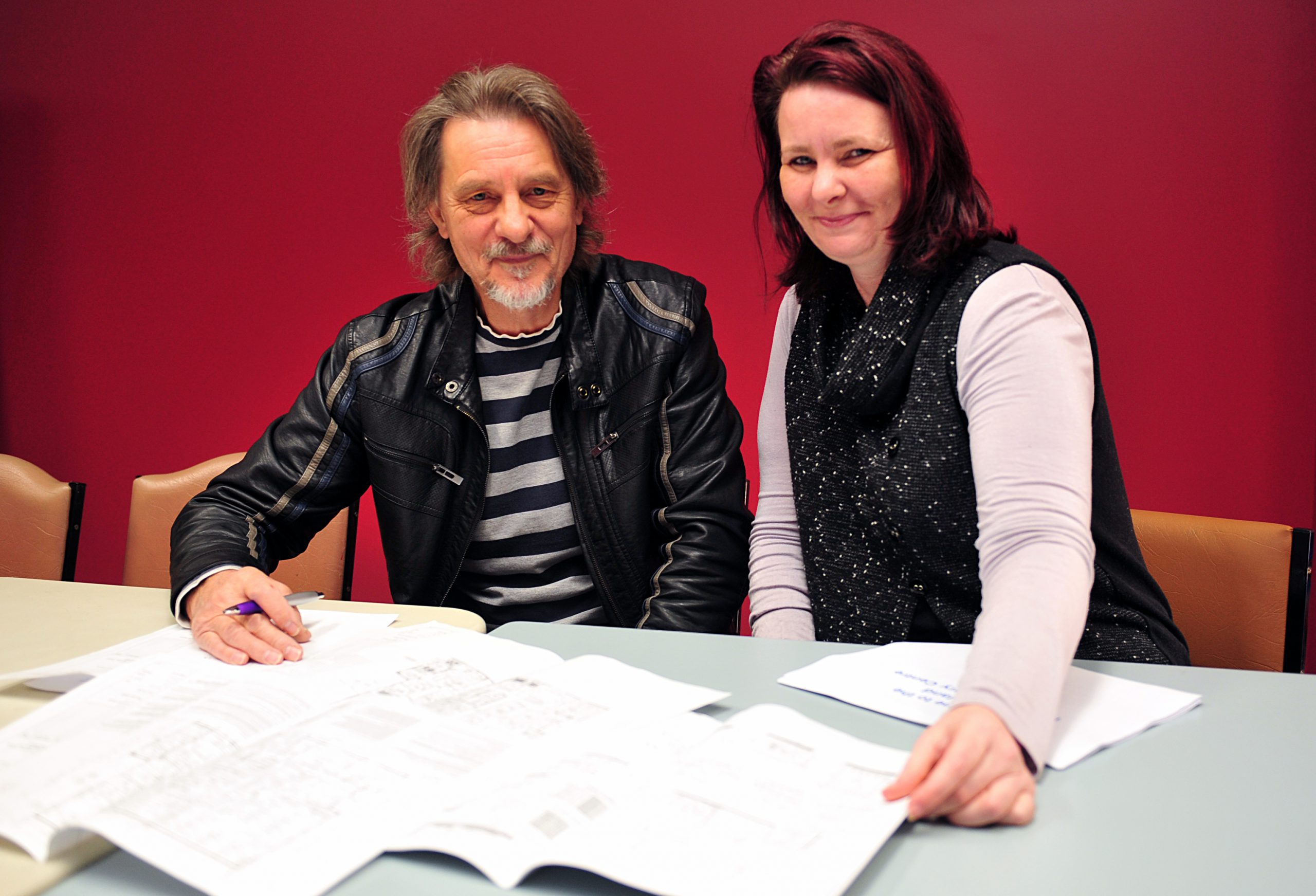 NO police uniforms will be worn, privacy will be paramount and a design unlike any police station or department building will be key in encouraging sexual abuse victims to come forward.
Construction has begun for a Latrobe Valley Multidisciplinary Centre set to house a team of experts and support workers in response to sexual offending and victims of sexual assault in Gippsland.
Due to open in September this year, the Buckley street complex opposite the former Morwell Twin Cinema will offer a "seamless service" with multiple organisations all under the same roof.
This will include the Sexual Offences and Child Abuse Investigation Team from Morwell Police Station, Gippsland Centre Against Sexual Assault, Victorian State Legal Aid, a Latrobe Community Health Service nurse and potentially forensic services.
Morwell SOCIT unit manager Detective Senior Sergeant Craig Gye said it was not just about a new premises, but a new approach to sexual abuse and child abuse.
Det Snr Sgt Gye described an aim to learn the whole story, how things happened and the relationships involved, rather than just the most recent offence.
"We concentrate on the whole context of the offence to put a better case forward (to the courts)… the journey in how things happened. A case in isolation doesn't make any sense," Det Snr Sgt Gye said.
He said he anticipated an increase in workload as a result of the centre after consulting with senior sergeants at multidisciplinary centres across the state.
Sites include Mildura, Frankston, Barwon, Seaford, Bendigo, Dandenong and another planned for Melbourne's western suburbs.
"It's not a response of police doing anything different, it's a centre where people can access everyone at once," Det Snr Sgt Gye said.
The centre will also increase staff levels, with Morwell SOCIT adding another sergeant and four additional investigators to its current team of three sergeants and about 12 investigators in the next 12 months.
GCASA will offer another four positions to its 21-person workforce across Gippsland.
The one-storey building is also designed to be a welcoming environment, with a grassroots community development project considering "trauma informed" design research.
GCASA project worker Donat Santowiak said the Latrobe Valley MDC was the first in the state to be offered the opportunity to design the interior, particularly the waiting reception areas.
Mr Santowiak said nature was chosen as the guiding theme for materials, colours and textures.
"It's critical in the work that we do that people have perhaps mustered the courage to seek a service and support, walk into a space that doesn't add to their trauma and perhaps reverses that decision," he said.
GCASA chief executive Fiona Boyle said it was about working together all in the same building.
"It's about getting better outcomes in court that make it less traumatic for people to go through that process," Ms Boyle said.
"For us it brings clients the legal expertise in the building when people need it."