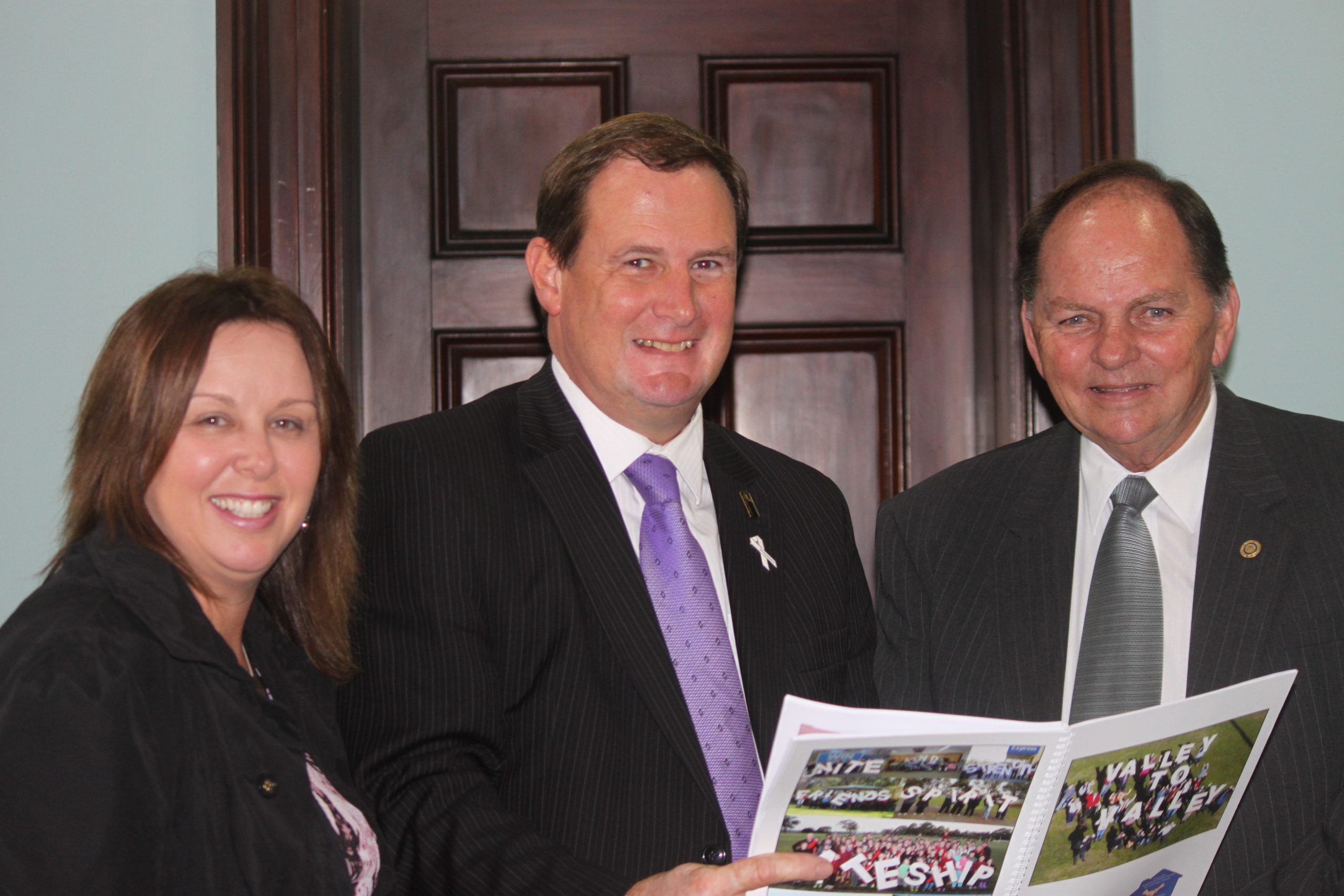 A PATCHWORK of memories, thoughts and inspirational messages line almost 140 pages of a message book, which made its way into the Hunter Valley yesterday.
Morwell Neighbourhood House and Learning Centre coordinator Tracie Lund initiated the seven-week 'Valley to Valley' project to pen messages of support to the flood-ravaged community.
Close to 1000 people, two chickens and two dogs took part in almost 40 photo shoots, accompanied by 489 handwritten messages and 28 pieces of art work.
"My original intention was to put out some message books and get some support to go to the Hunter Valley," Ms Lund said.
"(I thought) if we get 20 to 30 pages we'd be doing fairly well.
"To get 130 plus pages, that's an absolutely outstanding result and shows the passionate community we have here in the Latrobe Valley."
The support comes as Hunter Valley residents continue rebuilding their houses and lives after the destructive floods damaged the New South Wales region in April.
Ms Lund has networked with Maitland City Council and several neighbourhood houses, with the intention for the message book to travel across the directly-affected communities.
Morwell Neighbourhood House community representative Frank Wilkinson, Latrobe City mayor Dale Harriman and general manager of community liveability Sara Rhodes-Ward joined Ms Lund for yesterday's handover.
"I feel so inspired by what our community has achieved on the ground," Ms Lund said.
"It speaks volumes about the community we have here (and) just fills me with pride.
"I'm really, really proud and very excited to hand over this beautiful, powerful project to another community."
Maitland City mayor Peter Blackmore said recovery efforts were proceeding slowly, with insurance claims and funding schemes all taking time.
He said the penned support would arrive at a time when community members who lost everything were still prioritising what their main needs were.
"I think it's wonderful that the community has shown their thoughts and best wishes to our community," Cr Blackmore said.
"It certainly is nice to know – just in our own country – there are thoughtful people who care.
"The most important thing is the community spirit and that's where this book will do wonders for the people of this area."
The 'Valley to Valley' message book will first be displayed at Maitland's Visitor Information Centre before making its way into several neighbourhood houses.
Ms Lund plans to return to the Hunter Valley in August to help facilitate the next step of the book travelling from community to community.