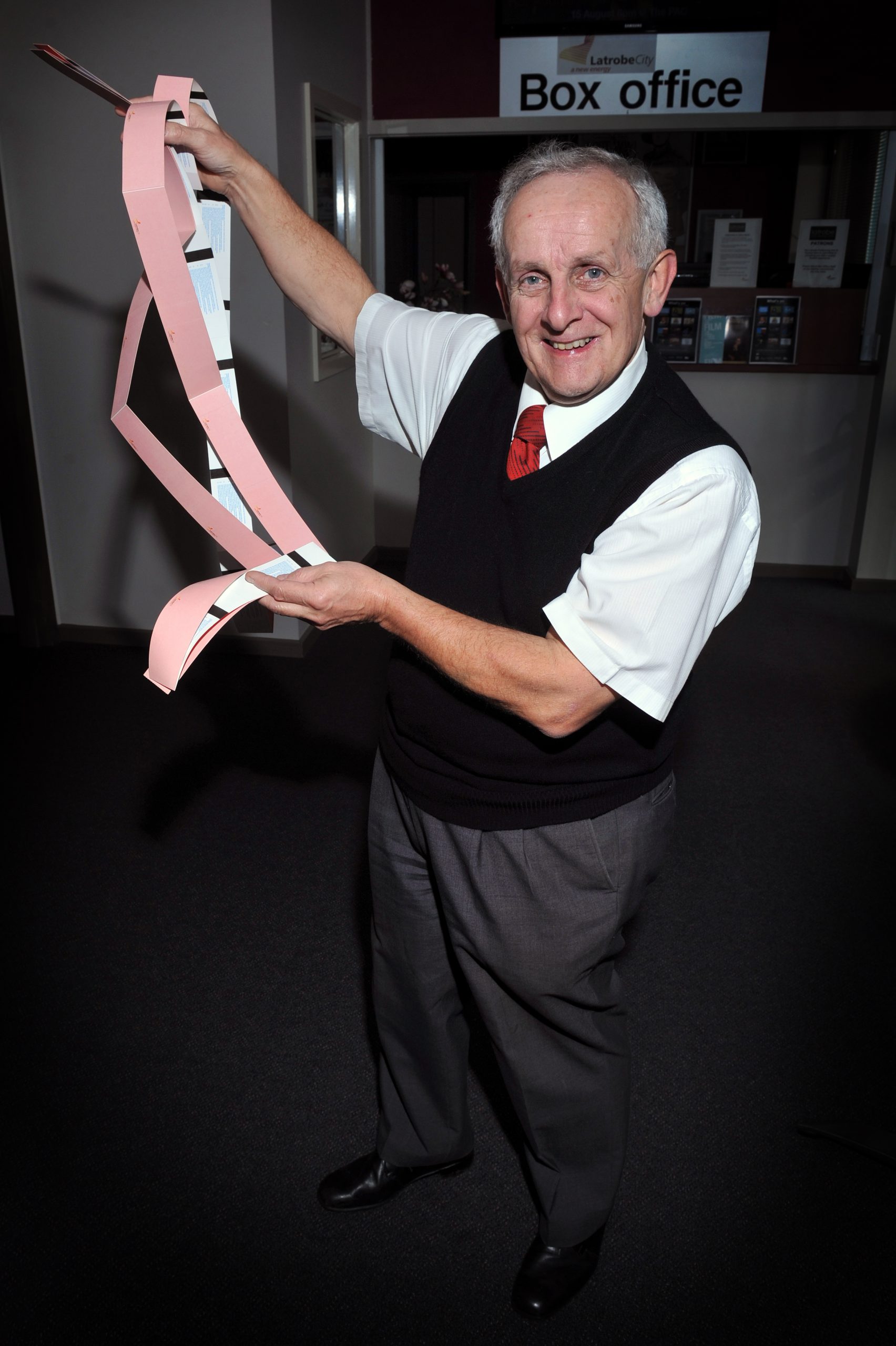 HUNGRY Valley film buffs will be treated to another helping of quality cinema, when the Latrobe Film Festival returns to light up the big screen in Traralgon next weekend.

The five-title line-up comes as part of a left-of-field fundraising effort by Traralgon Central Rotary Club, launched last year, aimed at giving movie lovers a chance to enjoy not-so-mainstream films which never made it to the local cinema complex.
The worldwide revelations of notorious whistle-blower Edward Snowden, which reshaped the public's view on government surveillance, opens the festival on Friday, 17 July at the Performing Arts Centre in the edgy documentary 'Citizen Four'.
"We see events unfolding from the start of this incredible story. This film received great reviews, yet few cinemas screened it. Now you have the chance to see it," incoming Traralgon Central Rotary president Peter Simcock said.
The event's second day will include Still Life (2013), The Visitor (2007), and 1982 classic The Year of Living Dangerously, starring a young Mel Gibson and then-unknown Sigourney Weaver.
"I'm really looking forward to going back and seeing if that film is as good as I remember," Mr Simcock said.
"When I first saw it I hadn't read the book, and Sigourney Weaver had only just made her name in Alien."
The festival concludes on Saturday, 18 July with heartfelt Australian feature Charlie's Country (2013), directed by Rolf de Heer and starring iconic indigenous actor David Gulpilil as a man trying to find his way through the Federal Government's intervention in remote communities.
Mr Simcock said it was hoped the second Latrobe Film Festival would be the next step towards creating an annual event, after "reasonably successful" inaugural screenings last year.
"We had a bit of a mixture of people coming along last year from other towns and film societies, and there were quite a few young people among the older faces which was great to see," he said.
"We were sticking our toes in the water a little bit to see how it would go. We didn't think it would make a lot of money, but it went about as well as could be expected, and encouraged us to try again and bring more people into Traralgon, enjoy the town, and eat in our restaurants.
"There are a few other film festivals going around in Gippsland now.
"Briagolong's is pretty successful and there is another over at Wonthaggi, which is great, because film lovers generally have to head into town to specialised theatres to see these sorts of films."
The full program, including reviews and trailers, can be viewed online at www.latrobefilmfestival.wordpress.com or on the 'LatrobeFilmFestival2015' Facebook page.
Tickets can be purchased from the Latrobe Performing Arts Centre booking office by phone on 5176 3333, or online at www.latrobe.vic.gov.au/lpawhatson