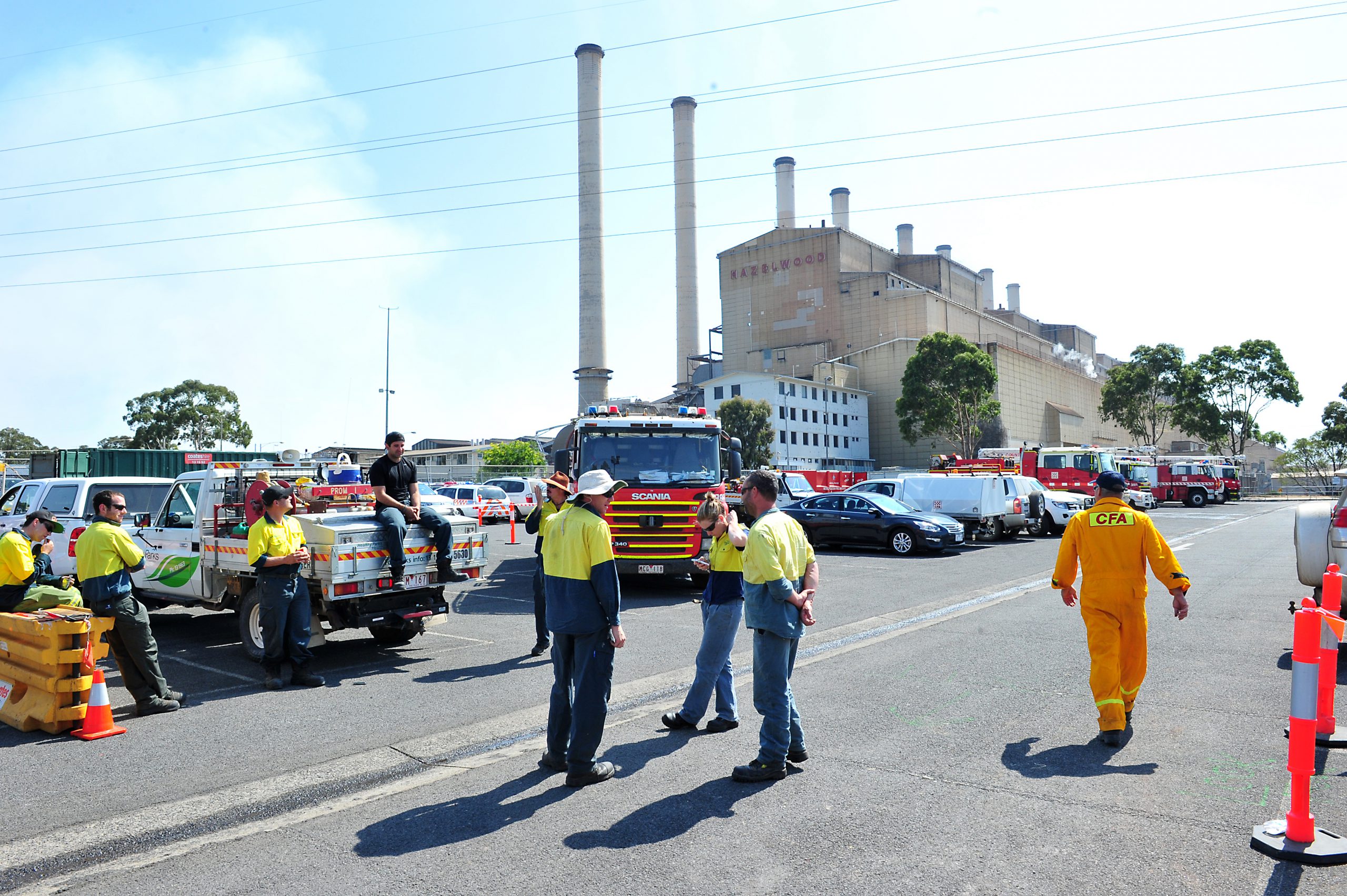 GDF SUEZ could face State Government legal action if it continues its refusal to pay a multi-million dollar firefighting bill for the Hazelwood mine fire in February last year.

Both Energy and Resources Minister Lily D'Ambrosio and Acting Premier James Merlino have indicated they are prepared to take the brown coal-mining company to court if it continues to refuse payment.
It is understood the Hazelwood mine operator received an $18 million invoice from the CFA in March this year, but has rejected payment arguing the cost of the effort was covered by its fire-services levy contribution.
Ms D'Ambrosio said the fire levy was a contribution imposed on all property owners that went to the "day-to-day" functions of emergency services.
"What we had in February was a fire that took hold in a mine and we know that GDF SUEZ was ill prepared and failed to respond adequately and in time for that fire to be raging out of control for 45 long days," Ms D'Ambrosio said.
Mr Merlino said the government expected GDF SUEZ to pay this amount of money and government would consider all actions, including court proceedings.
"It took over 7000 firefighters, 45 days to get it under control… to put a position that the fire-services levy should cover the cost is ridiculous," he said
"Every emergency, every major fire, needs to be looked at individually, it's the scale of course that comes into consideration."
In a statement a CFA spokesperson said it was seeking to recover costs relating to the response to the 2014 Hazelwood mine fire.
"CFA is in discussions with the Hazelwood Power Partnership over its payment," the spokesperson said.
However, a GDF SUEZ spokesperson said it was concerned to receive the CFA invoice more than 12 months after what was believed to have been a "deliberately lit" nearby bushfire that spread into the worked-out are of the mine.
The spokesperson said the company had paid for Latrobe assets for more than 10 years – via insurance policies pre the state fire service levy – and since its introduction in 2011, totalling just under $18 million.
"We believe this services levy, which is in effect an insurance policy – is designed specifically to cover suppression activities, whether they be large or small," the spokesperson said.
Under further questioning, the spokesperson said it was important to remember the company had already spent $40 million on the cost of the fire, some of that relating to the fire recovery.
Hazelwood mine fire activist group, Voices of the Valley president Wendy Farmer said GDF SUEZ had a responsibility to the community to pay.
Mrs Farmer said $18 million wasn't a lot of money for such a big corporation, meanwhile state and federal governments continued to "top up" such international companies to keep them here.
She said GDF SUEZ would be prepared to fight government for millions of dollars in court, like the current Supreme Court action regarding the Morwell main drain.
"But they're not paying us, they're suing us. It's our rates and taxes paying for that," Mrs Farmer said.