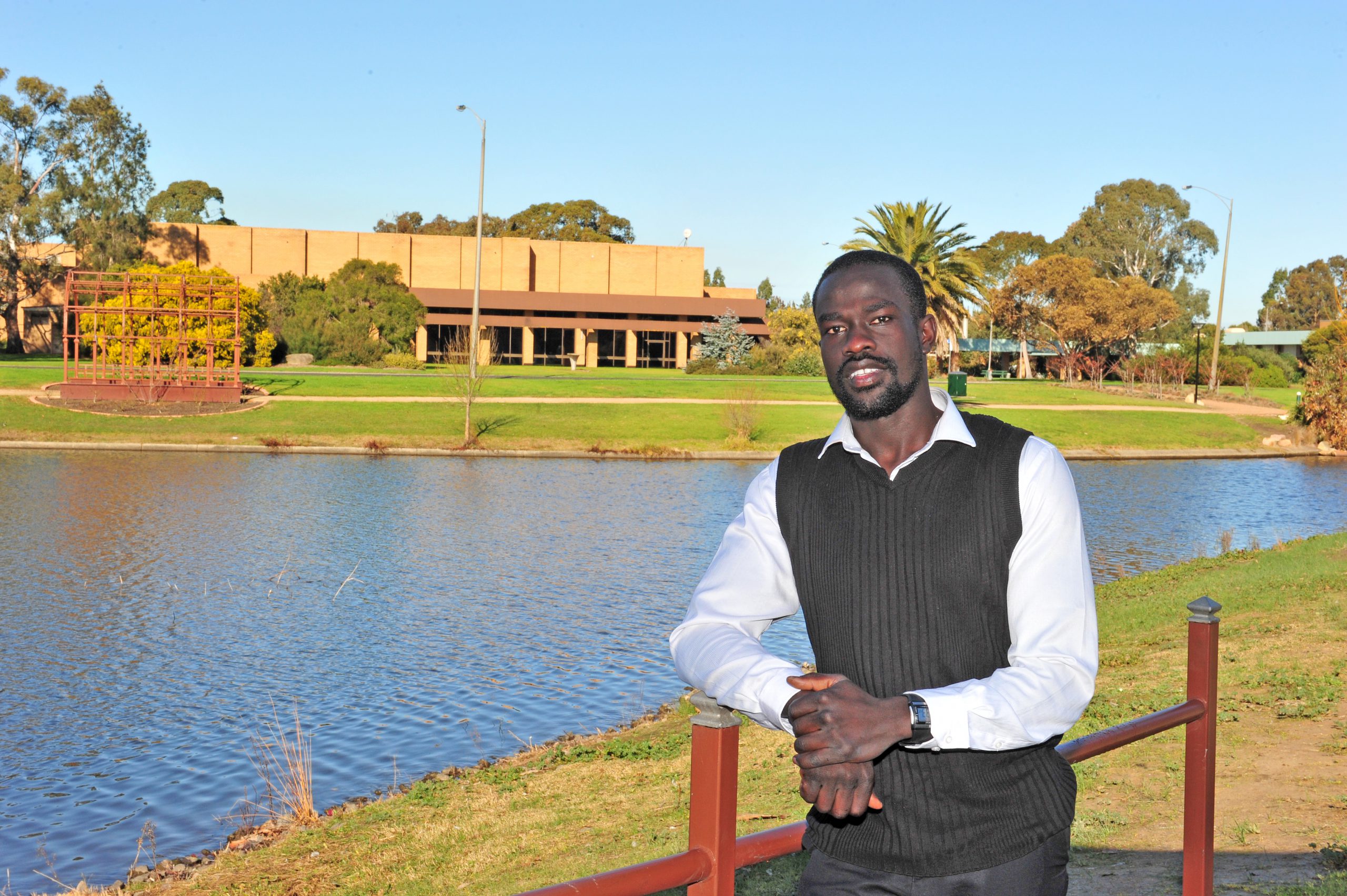 A desire to raise awareness about a community currently isolated by war has prompted a Morwell resident to organise a cultural event.
Salah Eliaser hopes by holding the four-hour Nuba Mountains Cultural Day, the Latrobe Valley will come to know of his people's daily plight for survival.
Mr Eliaser was a native of Nuba Mountains, a chain of hills located on the south of Kordofan in Sudan that has been embroiled in an internal conflict for years.
"I want to bring something different, something out of the box and introduce to the community what kind of people we are," Mr Eliaser said. The Sudanese government had barred journalists and even the United Nations from the area as it had enforced a "scorched earth policy", destroying everything they see and those that move including children.
With no aid coming in and daily bombings imposed, residents were forced to hide in caves with very little food and water.
Mr Eliaser, his parents, and eight siblings fled to Egypt then to Australia after escaping the war-torn Nuba Mountains in 2004.
His father, a farmer, sold all their cows and property to purchase their tickets and passports.
Mr Eliaser said they left the area in batches to avoid attracting attention.
He said memories of the conflict were still fresh in his mind.
"Government forces picked up my father and beat him up because they thought he was a spy for the rebels," Mr Eliaser said.
"I was there, I was a boy and didn't know what was going on."
A Valley resident since 2009, Mr Eliaser, now 25, said he feels for his people and was concerned about other members of his family still caught in the conflict.
"I feel homesick. The thing is even if you go there's nothing you can do there," he said.
Mr Eliaser said he felt bad that he was unable to return to Nuba Mountains to grieve when his grandfather passed away three years ago.
He said there were 34 Nubians living in the Valley and hundreds more in Melbourne.
They try to help those still trapped in the war by sending money and goods entrusting them to people able to sneak items into the area.
The Nuba Mountains Cultural Day event is free and will be held at Kernot Hall, Morwell on 1 August from 1pm.
The event will feature ethnic Nubian dance, food, and a power point presentation on the Nuba people and their culture.