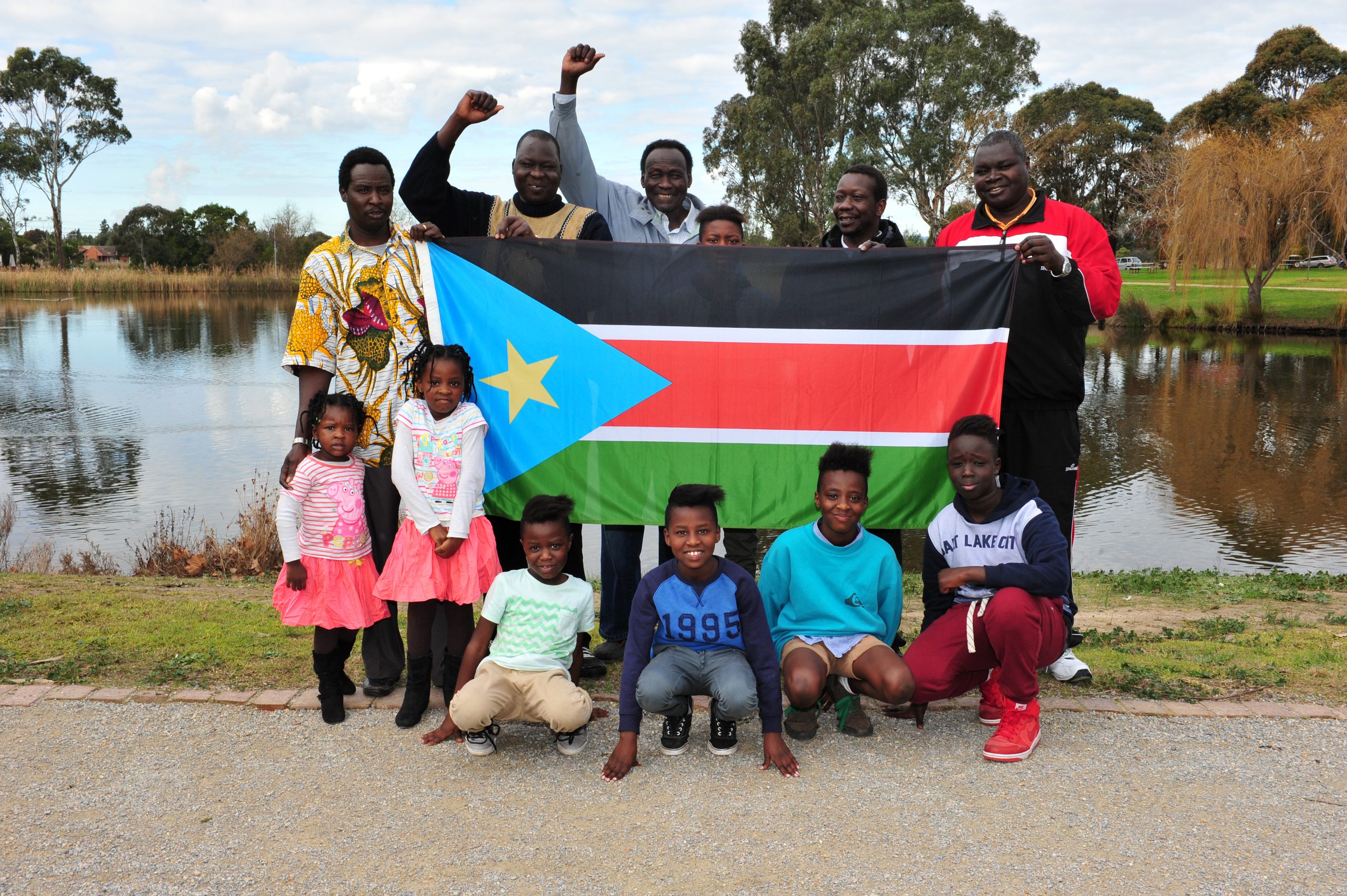 THE end of Africa's longest-running civil war has seen the South Sudanese community of Latrobe Valley come together each year to celebrate their independence.
The 22-year conflict between the north and south of Sudan ended with a peace deal in 2005 and saw South Sudan form in July 2011.
Bidit Kulang, who has lived in the Latrobe Valley for four years, joins his South Sudanese community each year to raise the flag of his country of origin in Morwell's Immigration Park.
"Our story is very good and we are very good people even though we have a crisis in our country and still fight each other," the father of five said.
"But we have good history, good culture. We are Australian and we are South Sudanese – (we are) both of them."
Gippsland Ethnic Communities' Council chair Graham Dettrick joined the group in Morwell to raise the South Sudanese flag and enjoy a barbecue with family and friends.
Dr Dettrick said the celebration was testament to Latrobe Valley's multicultural community and the pride of the South Sudanese people.
"The South Sudanese are proud of their heritage, it's just unfortunate that because of the war that they have found it necessary to find a new life," Dr Dettrick said.
"They're celebrating their heritage and the importance of their country of origin to them.
"But in a sense they're also celebrating their freedom from fighting and they're celebrating their new life they've developed in Australia."