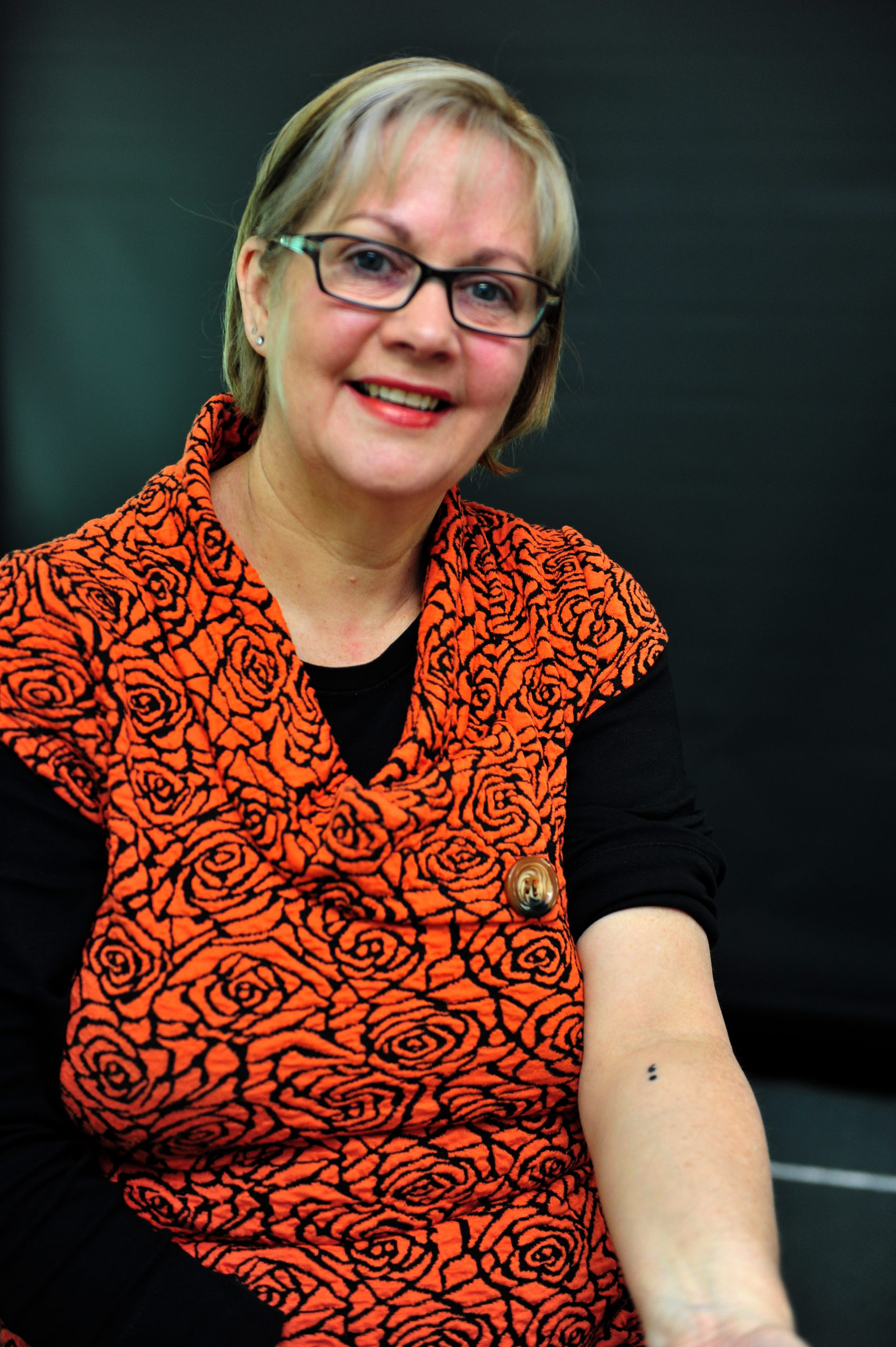 SOMETHING as simple as a pause in a sentence is being used to symbolise how a person can overcome any mental health challenges they face.
The semicolon tattoo is quickly appearing on people's bodies across the world and it comes with a significant message.
By asking individuals to consider life as their sentence and themselves as the author, the semicolon indicates a pause in that sentence, rather than choosing to end it.
Sixty year-old Di Whitehead of Yinnar now bears the tattoo after spontaneously getting inked with two friends on a girls' weekend away in June.
She said she heard about the movement after a friend posted a message on Facebook.
"It was posted by a friend in England who is at the moment suffering from mental health issues, she's only young and in her 20s," Ms Whitehead said.
"It just sort of struck me."
Herself and her two friends decided to get the tattoo the following day, joining the movement that began in the United States in April 2013.
The movement has spread from the American campaign, Project Semicolon, which saw thousands of people raising awareness about depression, self-injury and suicide.
Its message has since inspired The Semicolon Tattoo Project, which recently began fundraising for a New Mexico service provider, Agora Crisis Center.
Families, friends and individuals across the world are now joining the movement, not necessarily raising funds, but providing tangible support for mental health issues by raising awareness.
Brad Slade, a Traralgon tattoo artist, said he continually received requests for the symbol he heard about only three weeks ago.
"I think it's great; if people are basically finding this is a way to deal with it, it is good," Mr Slade said.
"I think it will gain interest, especially on social media; I have seen so much about it and know now what it means and other tattoo shops are getting requests – it's a good thing."
Ian Penny, a Morwell tattoo artist, also heard about the movement recently and had three requests booked in late last week.
He compared the semicolon to the time he tattooed 13 moustaches in a month – a movement that took off to support the Movember Foundation, which raises awareness and funds for men's health.
"You can start something and if people are generally prepared to help out and recognise it; they'll do it," Mr Penny said.
Ms Whitehead said the power of the semicolon was in its ability to be interpreted in multiple ways.
She has been reflecting upon the life of her father who passed away on 30 June, and said the tattoo was a reminder of remembering to pause and reflect.
"Aside from the mental health meaning, it's really relevant to our life," Ms Whitehead said.
"We can just go on and have really short things where we go from one to another, to another, or our life can be really long – chaotic – and you don't stop to reflect.
"I think that semicolon is relevant to our lives, as well.
"This just struck a chord with me and I really can't explain why."