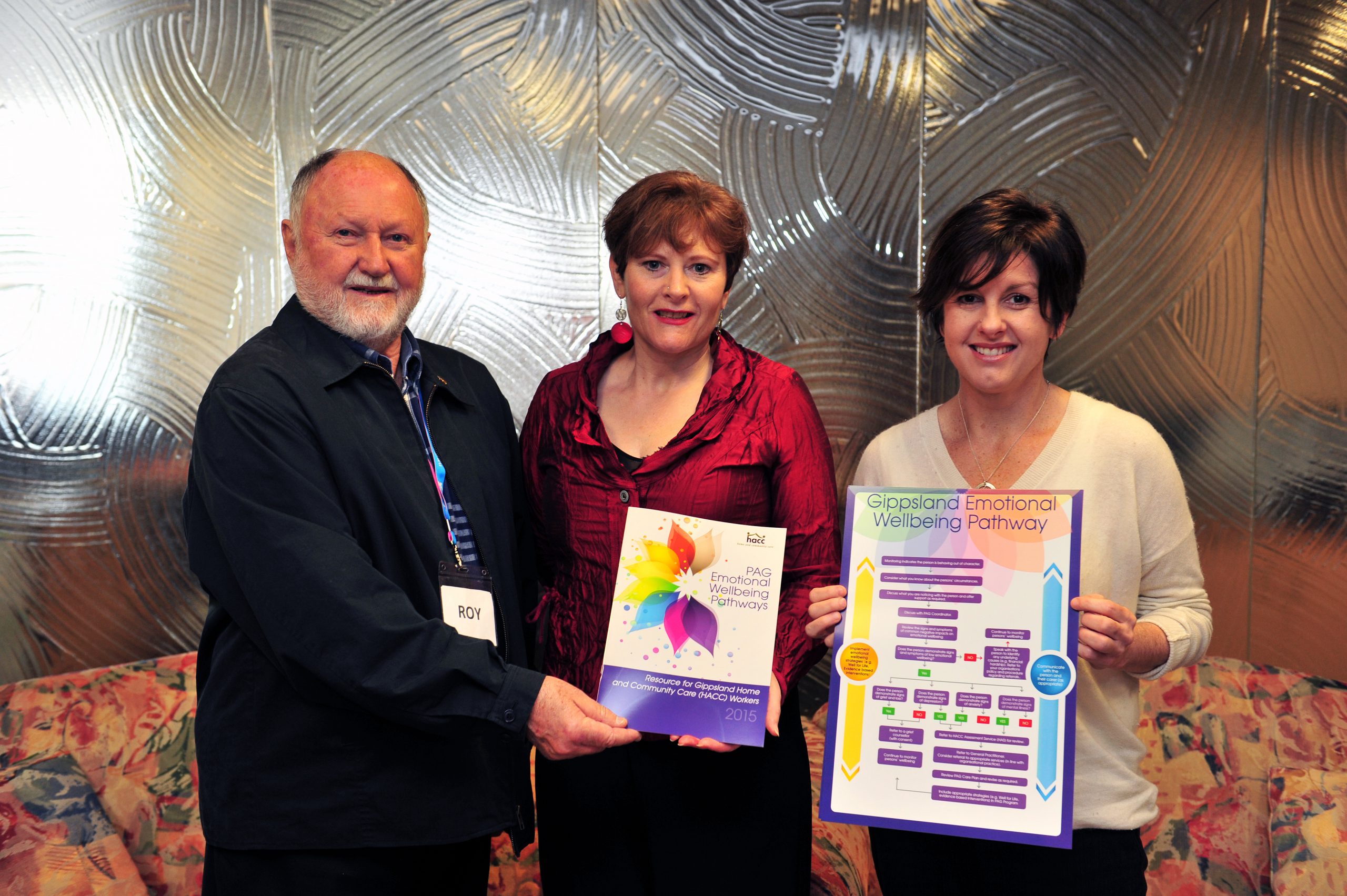 Eighty-two year-old Mary Pisani seldom misses the weekly planned activity group at the Gippsland Multicultural Services in Morwell, unless she has a doctor's appointment.

The Newborough resident suffers from a string of medical conditions including heart and kidney problems.
Ms Pisani is also diabetic and goes for dialysis twice a week.
But she refuses to stay home and enjoys attending the planned activity group, happily mingling with other people in the weekly session.
Herself and friends participate in crafts, games and music, all meant to promote the wellbeing of seniors.
"I've been coming there for years and I'm happy to mix with other people," Ms Pisani said.
A resource book for home and community care providers was launched on Wednesday to promote the mental and emotional wellbeing of seniors attending the planned activity groups.
Gippsland Southern Health Service for Leongatha and Korumburra director for community services Judy Abbey said the handbook sought to guide HACC workers in the planned activity groups to detect mental and emotional issues affecting seniors. It also provided a pathway where they could be referred to specialists.
Ms Abbey said the feeling of social isolation was a concern for seniors attending the planned activity groups and this condition had the potential to develop into anxiety and depression if not addressed.
"A lot of our clients moved to this area for a whole range of reasons and they can be isolated from their family," she said.
"Over time social isolation erodes a whole range of things – their confidence, their ability and skills."
The book identified grief, depression, and anxiety, as the most common issues affecting seniors in the planned activity groups.
Ms Abbey said with the guide HACC workers would be able to determine if an older person suffered from anxiety and could offer help by referring the client to a specialist within the local service provider.
"They may have allied health or personal care backgrounds but certainly no mental health degree so the issue for them is they know something is not quite right," she said.
"This is the way for them to verify that things are not right, using the tools in the document and referring them to the appropriate person whether in the organisation or outside."
Ms Abbey said the Gippsland PAG handbook is the first of its kind in Australia and the third stage of a project aimed at helping senior participants.