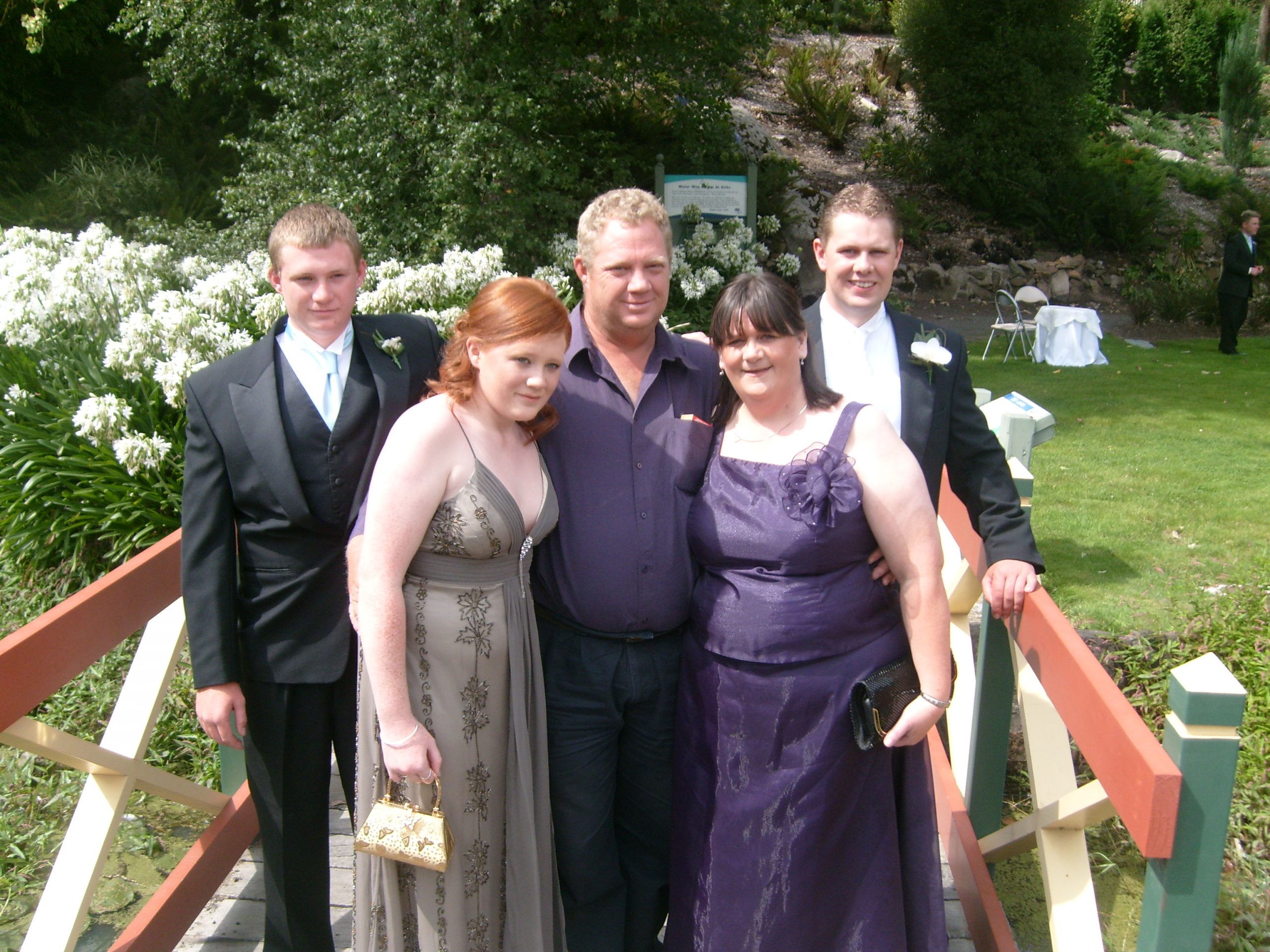 The father of a man tragically killed in a 2012 head-on collision in Morwell, minutes after police called off a nearby chase, has criticised a restrictive overhaul to police pursuit procedures for "going too far".
Ricky Govan lost his 26 year-old son, Jason, in a high speed crash on the Princes Freeway with a car which had been pursued by police about five minutes earlier on the morning of 21 January 2012.
Police had abandoned the pursuit after the offending vehicle began driving against traffic along the eastbound lanes of the Princes Freeway at a minimum estimated speed of 154 kilometres per hour at time of impact.
The offending driver was also killed, while Jason's wife and passenger, Rhiannon Govan, was seriously injured.
On Monday Victoria Police announced sweeping changes to the rules of pursuit engagement to minimise risks to human life, prompted by a 2013 Coroner's inquest.
However Ricky said he was incensed by the new changes, which he believed would only create more problems for police.
"When I heard about the changes in the news this week I just went off. Yes, things do have to be changed, but this is just too far," Ricky said.
"This is only going to make the police's job harder. You've got a few cowboys everywhere who love pursuits, but now they can do what they like and get away with it."
Jason's sister Stephanie echoed her father's calls, diverting any blame away from the police involved in the pursuit.
"Many people's lives have been torn apart by this incident but not one ounce of blame on any party will bring my beloved brother, Jason, back," she said.
"I know for a fact how hard the two gentlemen conducting the police pursuit feel and they will continue to feel that way if the public continues to lay blame on them.
"Blame leads us nowhere… change and education is what is needed."
In a sobering coincidence, Ricky and his family visited the site of Jason's collision for the first time since the 2012 accident on Sunday.
"We've been meaning to come ever since it happened, but we just haven't been in the right head space to go there all this time," he said.
"It was one of the hardest things I've had to do in my life – his mother and sister there too. The whole family is doing it very hard.
"Jason was simply in the wrong spot at the wrong time, which to this day we are still trying to get over."
The findings of a separate Coroner's inquest into the circumstances which led to Jason death are yet to be delivered.
The scope of the inquest, which began in 2014, considered whether the conduct of police involved in the Morwell pursuit complied with policy and procedure.
Among the pursuit policy guidelines announced last week, police must not initiate or continue a pursuit unless they believe it is necessary to prevent serious risk to public health and safety, or if it is believed a criminal offence has been or is about to be committed involving serious injury to a person.
Additionally, a pursuit cannot occur unless there are no alternative means for apprehending the vehicle, and if the overall harm police are seeking to prevent is greater than the pursuit risks involved.
In response, the Police Association said it was always difficult to strike a balance between the risks and the original conduct of an offender.
"Left unchecked, some offenders may cause further harm to the community before police have an opportunity to stop them," Police Association secretary Ron Iddles said.
"We expect Victoria Police's revised policy to be met with a mixed response from both members and the general public alike.
"Time will tell whether this revised policy strikes the right balance and if any unforeseen consequences occur as a result."