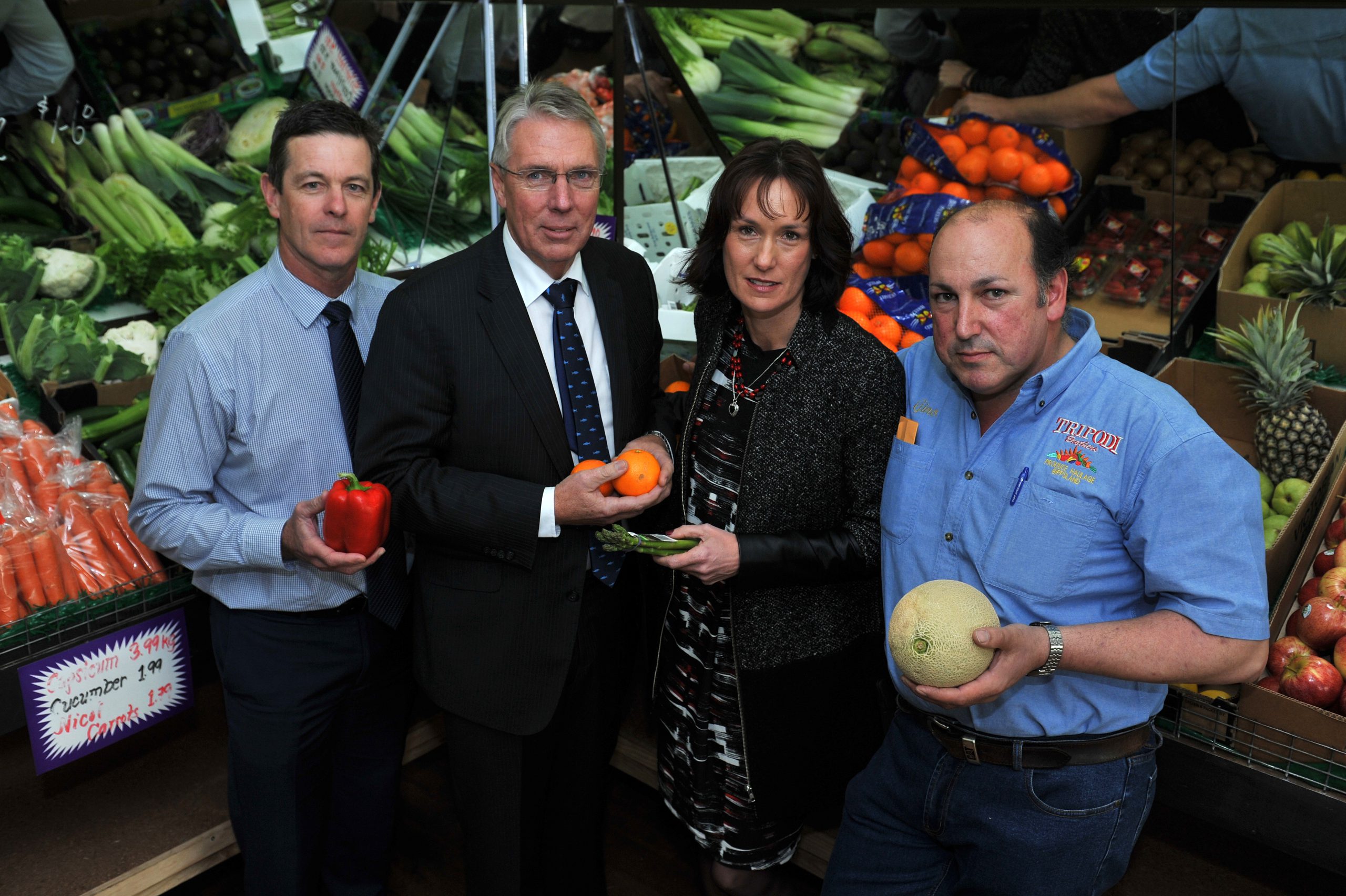 A TRARALGON market owner has warned the proposed new Epping Market would create "absolute chaos" if opened on 3 August.

The impending opening day has caused huge concern for the Valley's market owners, with market owner Gino Tripodi describing the new Epping site as "a massive step backwards".
Mr Tripodi said due to the lack of facilities, which included no cool rooms, road infrastructure, parking or somewhere safe for truck drivers to sleep, he felt the site was unusable.
"It's not safe and it would be like moving into a third world site," he said.
Mr Tripodi said he also had concerns about the distance to the Epping location.
"It's at least another half an hour of travel and the refrigeration isn't even set up at the site.
"How are we meant to maintain our quality product? It's simply not ready."
Currently located in Footscray, the Melbourne Market has remained at the location since 1969.
The Footscray site has more than 800 car park spaces, secure sleeping bays for truck drivers as well as coolrooms and market stores.
Mr Tripodi described the Footscray location as "a hundred times better" than the new Epping site.
He was supported at his store by Member for Eastern Victoria Region Melina Bath and Member for Morwell Russell Northe, along with Nationals leader and Opposition spokesperson for agriculture Peter Walsh, to express concern over the market's relocation.
Mr Northe said the consensus across market owners in the Valley was the August start date needed to be re-examined.
"People have huge concerns about the Epping site."
Mr Walsh said that this was an issue that affected all regional areas across the state.
"My electorate is concerned. People have great concerns about the physical infrastructure of the site.
"If it's not ready, it shouldn't open."
Agriculture Minister Jaala Pulford told The Express the site would be opened as planned on 3 August.
"We are working closely with all tenants and stakeholders to transition to the market's new home in Epping," Ms Pulford said.
"There has been extensive consultation with the market community over many years to address a range of issues about the move."
Regarding safety concerns, Ms Pulford said the new site would be much safer.
"One of the key differences between the new site at Epping and the existing site at Footscray Road is that it is a much safer, more modern marketplace," she said.