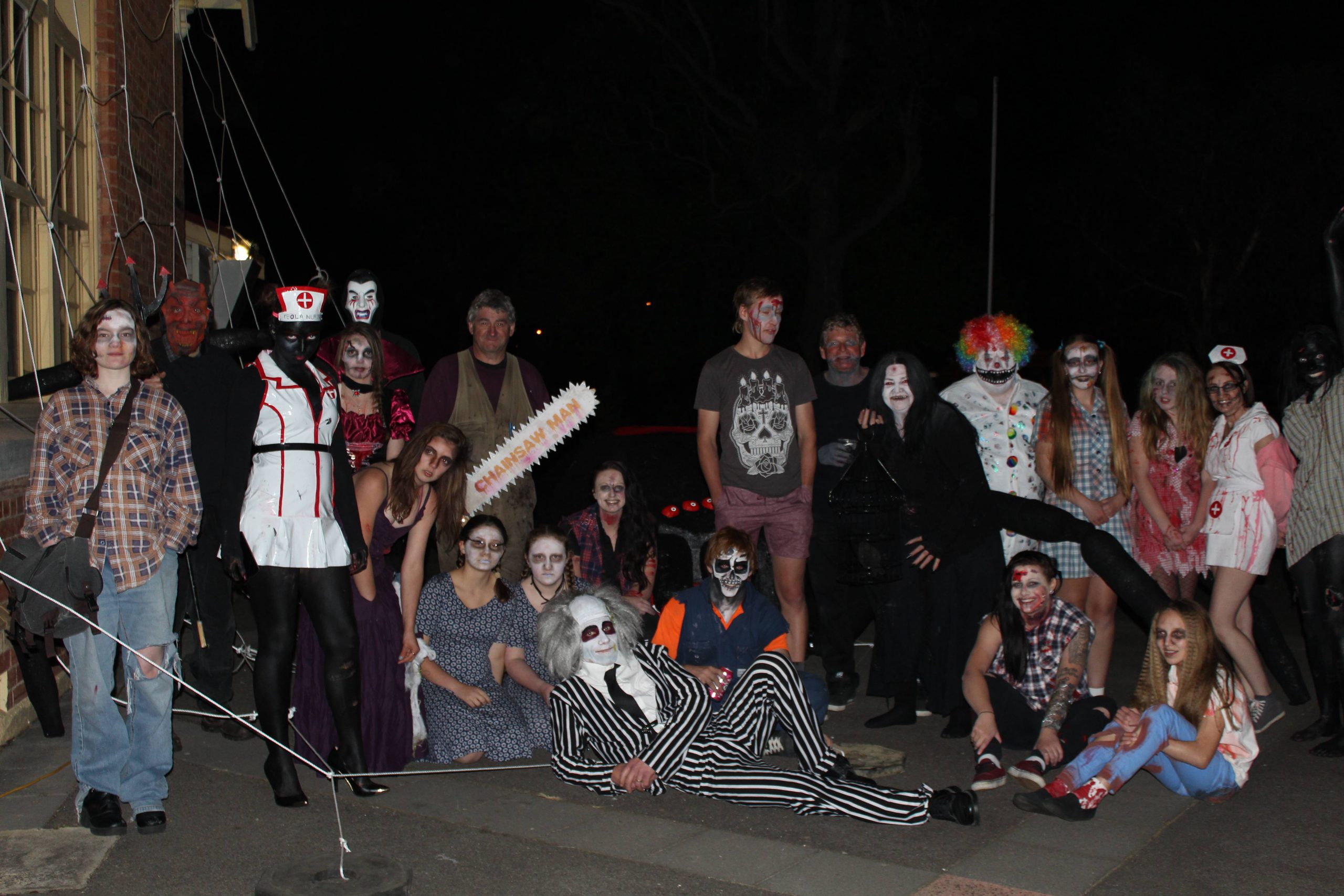 Fans near and far have been left devastated after learning that Rosedale's beloved Haunted House is at risk of closing its doors after eight successful years of operation.
The Rosedale Chamber of Commerce and Haunted House organiser David Kupisiewicz have parted ways after weeks of intense contract negotiations with the Princes Highway Reserve Committee about the use of the Old School Building, leaving the future of the Haunted House in limbo.
"A lot of the local businesses are really upset," one Rosedale business owner said.
"It was a great family friendly, not-for-profit event that attracted many people to Rosedale."
The Princes Highway Reserve Committee, which is responsible for the hiring of the building, said it had hoped the event would take place.
"From the committee's perspective, we believed the negotiations would achieve a suitable outcome and the Haunted House event would go ahead," Princes Highway Reserve Committee secretary George Sharp said.
However, negotiations ended with Rosedale Chamber of Commerce walking away "due to the fees, terms, conditions, as well as other issues that arose".
As a result, Mr Kupisiewicz said the Haunted House would not go ahead unless he could raise the funds necessary to move the Haunted House back to its original location – his shed.
"Last year's relocation to the Old School Building meant a lot of time and money was spent redeveloping the Haunted House and its props to suit the new location," Mr Kupisiewicz said.
"I've considered moving it somewhere else, but as I've spent $10,000 plus setting up last year's props, it's cost inhibited."
Mr Kupisiewicz admitted he had thought about giving up.
"It has been months and months of negotiations and I did consider throwing it in… but I heard how an autistic teen looks forward to the Haunted House each year and I've got to try to make it work.
"He may represent one person, but for that one person I have to try and make it work."