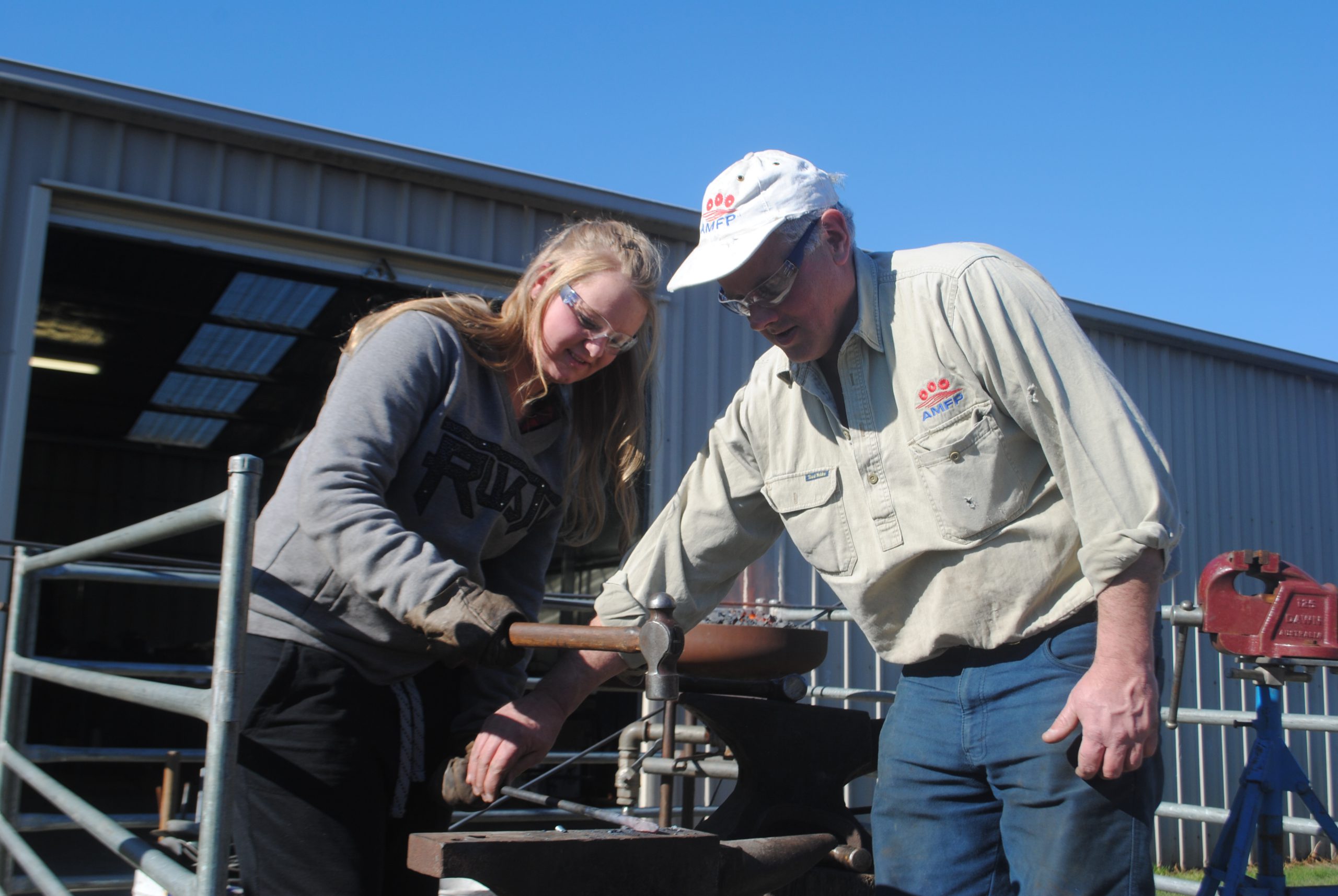 A GREENHOUSE, vegetable garden, aviary and unique classroom are among the construction projects ticked off by Kurnai College's Hands On Learning students.

In the corner of the Morwell school grounds a partially-built structure – that's shaping up to be more 'palace' than 'pen' – lies ready for the final touches before chooks are moved in.
For year nine student Corey Betteley, building homes for animals is the most rewarding part of the Hands On Learning program.
"We work well together and help each other out," he said.
Year eight classmate Damian Gough said he enjoyed learning new skills.
It was a unique set of skills demonstrated to Kurnai and Traralgon College students on Thursday – those needed for the dying art of blacksmithing.
Independent Victorian Senator and blacksmith by trade John Madigan visited the school to show his support for the Hands On Learning program.
"It's giving young people hope, it's engaging them, giving them a sense of self-worth," Mr Madigan said.
"When you see the students and they make something, you see them light up."
Senator Madigan recalled his school years when he "couldn't wait" to visit workshops and foundries on the way home.
"The first blacksmith I met was Bernie Dingle at Nar Nar Goon who's got the Light Horse Museum," he said.
"That encouragement I received from him and from many other old blacksmiths, wheelwrights, coach builders, on top of the support I had from my immediate extended family, I don't take that for granted.
"I hope by supporting Hands On Learning, I can do a little bit, my wife and I, to afford young people some of that assistance and encouragement that we received when we were growing up."
Hands On Learning is a charity that aims to prevent early school-leaving and has been run at Kurnai College and Traralgon College for the past seven years.
Kurnai College Hands On Learning coordinator Michael Stubbe said there were about 50 students currently in the program across the school's Morwell and Churchill campuses.
They attend the program one day a week and continue with mainstream school curriculum for the rest of the week.
"We have breakfast and recess and lunch together," Mr Stubbe said.
"I sit students down at the start of the day and we talk about general behaviour. We talk about stress and knowing how to deal with conflict situations.
"I teach them basic building skills, painting, rendering and brickwork. It's all basic life skills.
"We've had students when they first come to the program are very disengaged, and who are now in year 12, so we've been able to change their thinking about education," Mr Stubbe said.