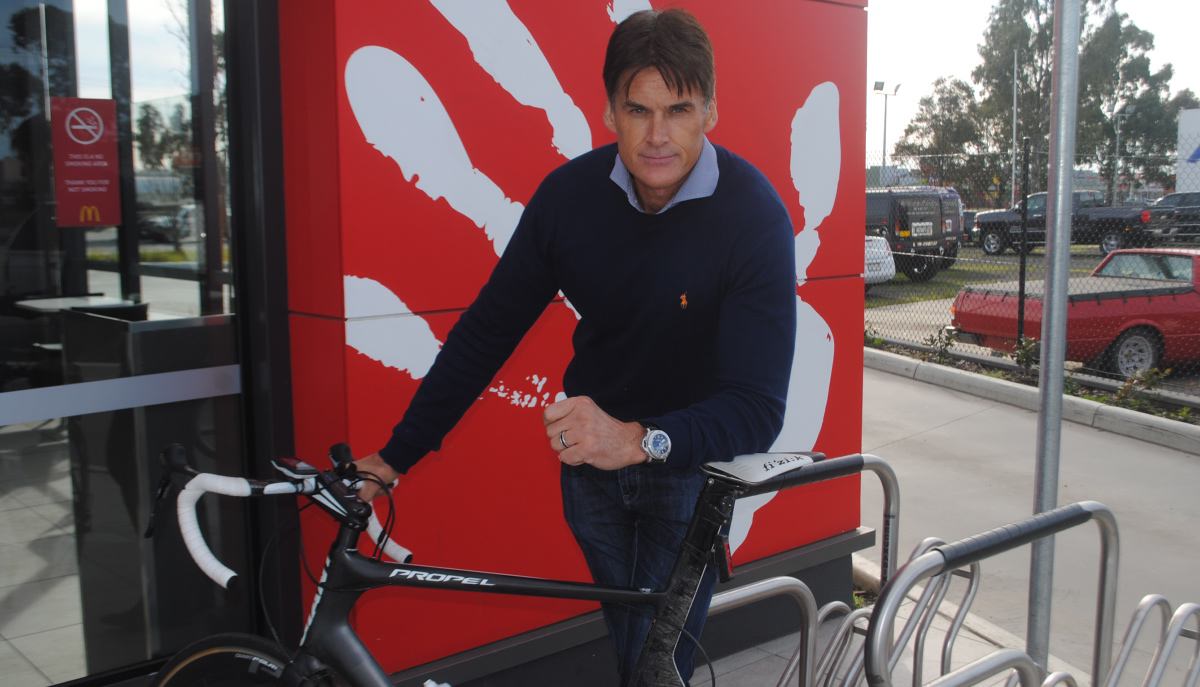 TRAVELLING 450 kilometres in four days is no ride in the park, but for Traralgon's Darren Cowell the cause is worth it.
Mr Cowell will tackle the annual Ride for Sick Kids, which raises money for Ronald McDonald House Charities.
While it may be his fifth time participating in the fundraiser, Mr Cowell said it did not get any easier.
"It's not easier; the older I get the more unfit I become," he said.
"I'm definitely not as fit as I was five years ago when I began participating."
Mr Cowell said despite the gruelling journey, cycling was something he enjoyed.
"For me, I get a bigger kick out of (raising money) doing it this way," he said.
During the four-day event Mr Cowell and other participants will follow the Murray River, from Mildura to Swan Hill, Echuca and Cobram before finishing in Albury.
Along the way participants will meet the families of sick children in the regional towns they visit.
"Over the five years (I've participated), I've met some bloody courageous families," Mr Cowell said.
"(Having a sick child), their whole lives are turned upside down.
Mr Cowell said the charity hoped to raise more than $500,000, with all money going to sick children and their families.
"For me personally, the cycling is secondary to raising the funds for the charity to look after these families," he said.
The Ronald McDonald House Charities Ride for Kids will take place from 16 to 19 August.
To donate visit
www.rideforsickkids.com.au